September 22, 2008 | 3 Comments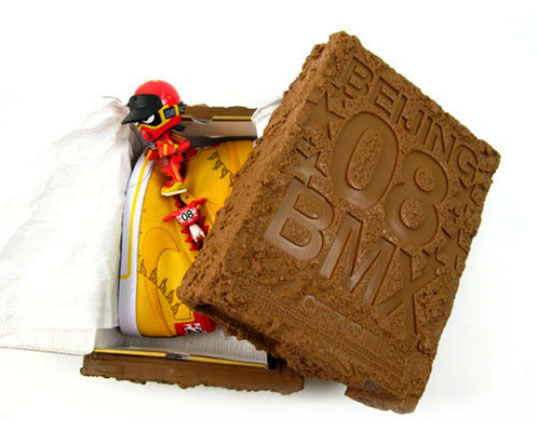 Designer Michael Lau created these shoes and unique packaging for the 2008 Chinese Olympic BMX team. Lau, more known for his vinyl toys tapped into his BMX backgound for inspiration when he came up with the idea for this unique package.
September 21, 2008 | No Comments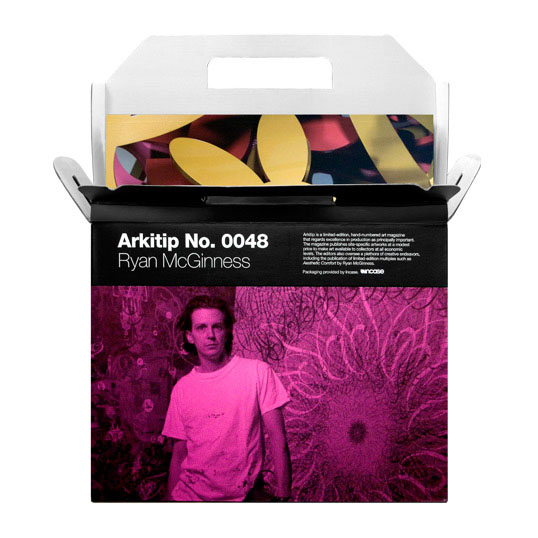 Arkitip is known for packaging their publications in interesting ways and their latest issue is no different. No. 0048 is packaged in a custom made box by Incase.
September 20, 2008 | No Comments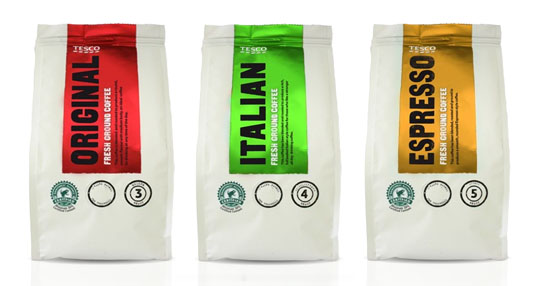 Tesco Fresh Ground Coffee. I wish I could tell you more about this product, but R-Design's site is light on rationale, but heavy on eye candy. What I can say is that I wish we had Tesco where I live.
September 19, 2008 | 4 Comments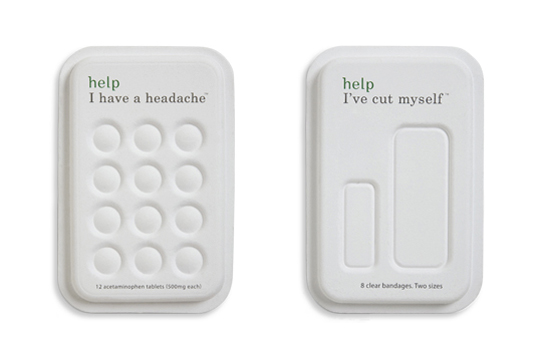 Designed by Little Fury | Country: United States
Help Remedies uses witty writing and 100% recyclable moulded paper pulp to make their health products friendly and welcoming. Their simple design makes these products stand out from the sea of over designed packages in your typical drug store.
"While some health problems are large, complicated and frightening, most aren't the end of the world. A kind word and a little help can get you on your way again.
Help Remedies was created to make solving simple health issues simple. We find the best solution there is, and take away everything else. By stripping away some of the complexity and fear mongering of the health industry, we hope to make the category friendlier and more accessible, and in doing so empower people to make their own health decisions.
We think a little help, honesty and kindness will go a long way."
September 18, 2008 | 1 Comment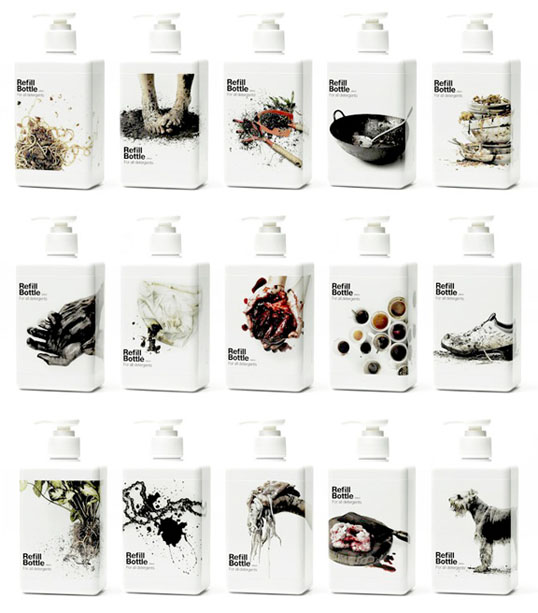 "We encounter dirt every day, as well as run-of-the-mill designs for cleaning products. Cleaning liquids off the shelves come in packaging that are either too gaudy or boring. Until now. There is a sizeable number of consumers who appreciate products that have differentiation and are aesthetically pleasing to the eye. After all, what we buy reflects, in many ways, who we are.
We face different cleaning challenges every day. These situations are reflected in the packaging designs where you see the toughest of stains. But what makes it easy on the eye is an aesthetically-pleasing refill Kinetic specially designed, manufactured and packaged to allow discerning consumers to fill with a detergent of their choice."