October 10, 2009 | 3 Comments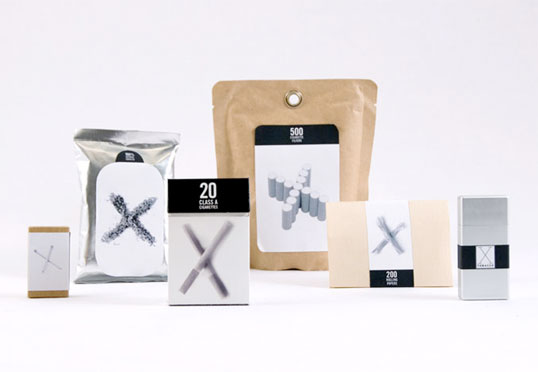 Designed by Derek Hunt | Country: United States
"X Tobacco's packaging tries to shy away from typical tobacco product branding as far as masking the true nature of the product. The brand (X) is the product and the product (cigarettes, tobacco, papers, filters, etc) is the brand. The packaging reflects this idea of transparency."
September 25, 2009 | 1 Comment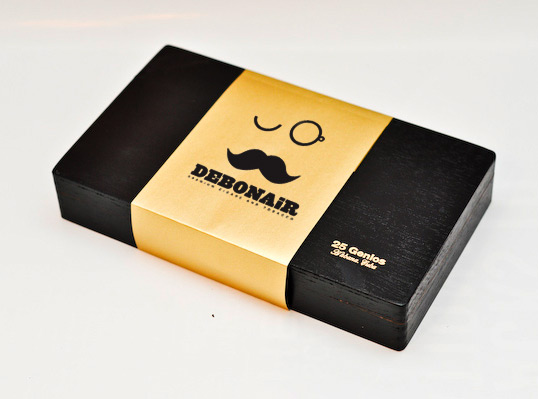 Designed by Royalt | Country:United States
"Debonair Cigars and Tobacco are designed with a focus on the early 1900's. Stay confident, stylish, and charming."
July 2, 2009 | 7 Comments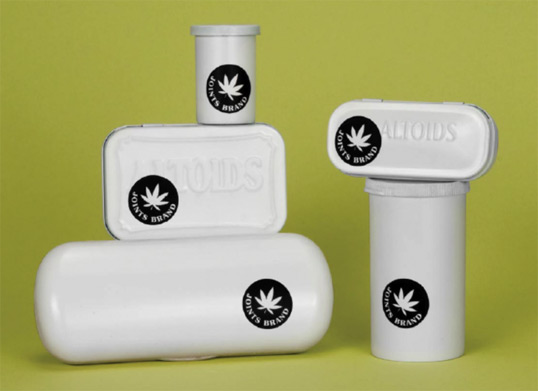 Designed by Base | Country: United States
"Base 'lights up' pot-ential through creative reuse.
Base, an award-winning international design firm, announces that its concept packaging design for marijuana cigarettes will be featured in the upcoming issue of PRINT Magazine, on newsstands in mid July.
The magazine's design challenge was simple: "What would a pack of marijuana cigarettes look like after legalization?" In response, Base has come up with a clean and simple design strategy that recycles mass-produced everyday items popularly used by smokers to transport their secret stashes. The design proposal suggests that anything – from a film canister to an Altoids' tin – once painted white and marked with the iconic five-blade leaf sticker could be transformed into packaging. The bold, black-and-white design frees the containers from their previous commercial branding.
February 3, 2009 | No Comments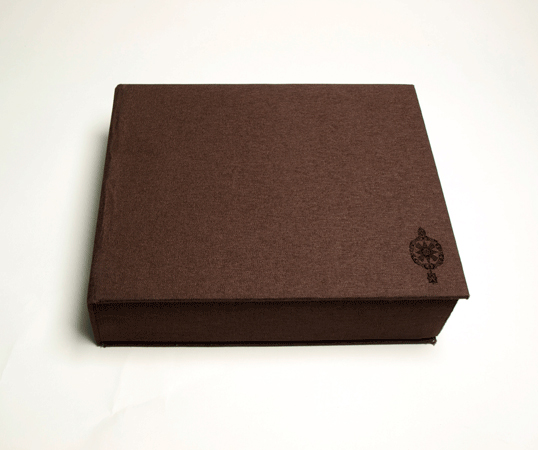 Designed by Daniel Blackman | Country: United States
"Items and habits handed down from my grandfather, to my father, to myself."
January 5, 2009 | 2 Comments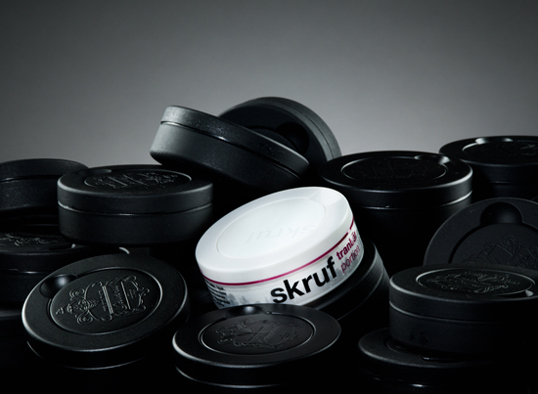 Design by Neumeister | Country: Sweden | Fonts used: Neue Helvetica
"Input: Moist Snuff, a smokeless tobacco product placed under your upper lip, is widely associated with a blue-collar culture in Sweden. The company behind Skruf wanted to reposition the brand and appeal to a wider audience.
Output: New packaging in white that made the brand feel exclusive, luxurious, contemporary and unisex.
Outcome: Substantial increase in sales despite the declining market."
December 1, 2008 | 2 Comments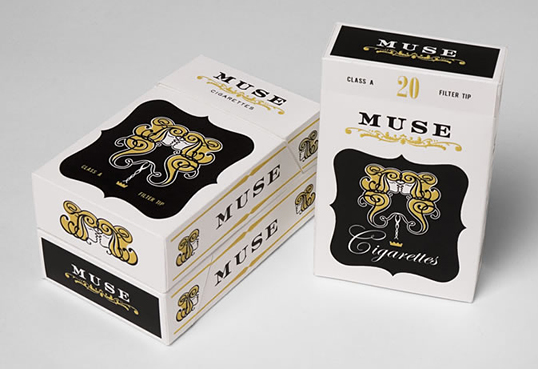 Designed by Nathan Hinz | Country: United States
I stumbled across this lovely package on FFFFOUND. If anyone has any insight regarding the people responsible for it please let us know.
November 20, 2008 | 5 Comments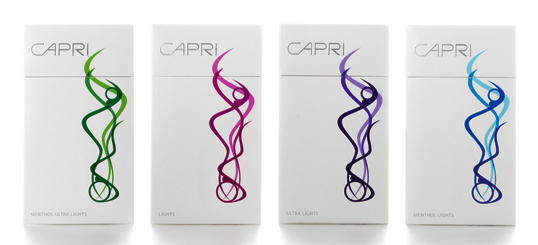 Designed by Richard Palmer | Country: United States | Font used: Myriad
"It was really a case that Capri 'the super slim luxury cigarette' had grown old with it's consumer, it needed a face lift! Women didn't want to be afraid to show the pack they were smoking, they wanted to be able to express their own personal chic style."
October 14, 2008 | No Comments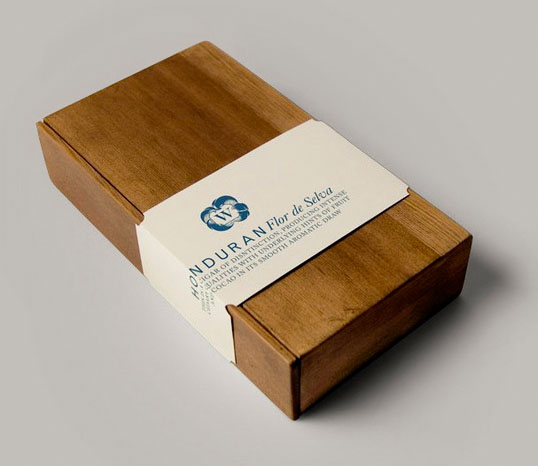 Great student work by Eli Horn for Weatherbey's Fine Tobacco.
"Branding for boutique cigar shop, Weatherbey's Fine Tobacco. Inspired by gentleman's clubs, barber shops, lingering smoke, mahogany officeware, cuff-links and tie-clips, and the overall elegance of masculinity."