February 28, 2009 | No Comments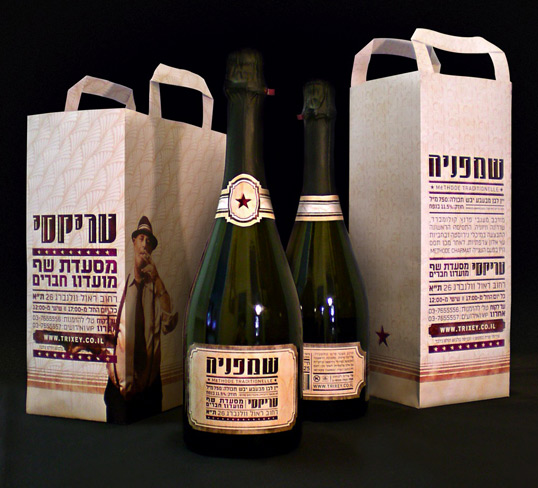 Designed by Nine99Design | Country: Israel
"Branding for an art-deco, Chicago jazz club style restaurant. The logo is written in a new font, specifically made for this project, inspired by the Chrysler building. The branding consist of different sets of block typography over art-deco patterns and frames, trying to import the style into modern Hebrew."
February 27, 2009 | 3 Comments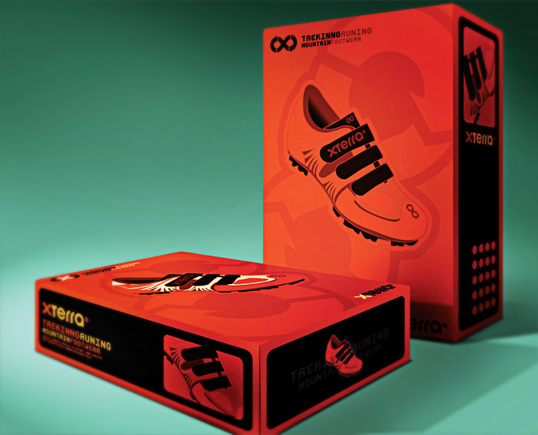 Designed by 'NN'SS™ | Country: Argentina
"Outdoor and extreme sports clothing. Brand and packaging redesign."
February 27, 2009 | No Comments
Designed by Mash | Country: Australia
"Mash has been lucky enough to develop 3 ranges of Small Gully wine and  re-vamp another 1. Pictured here are wines from the Formula and Concoction range. Stephen Black is the man behind the Small Gully range and served as Mash's inspiration for these wines. Mr.Black was a accomplished chemist in a past life developing ground breaking antibiotic medicines, hence the old chemist 'Formula' notes and imagery based on the old medicine."
February 27, 2009 | 4 Comments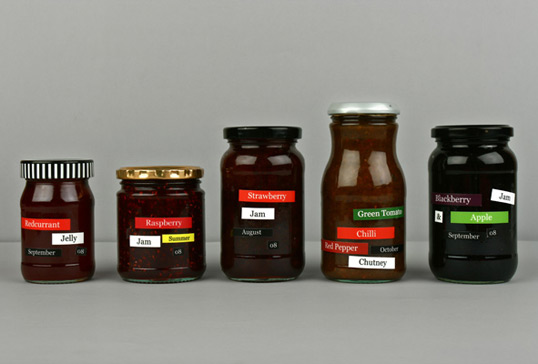 Designed by Company | Country: United Kingdom | Fonts used: New Century Schoolbook
"A bespoke labeling system for a cottage industry that makes seasonal jams, marmalades and chutneys.
We created a label for each ingredient (defined by the ingredient colour) and months of the year, to reflect the fact that recipes and ingredients change with the seasons."
February 26, 2009 | 1 Comment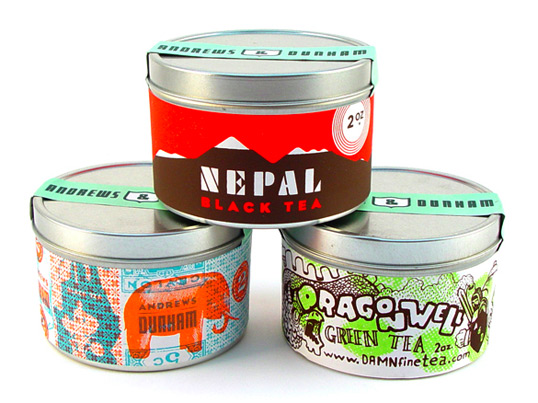 Designed by Aesthetic Apparatus | Country: United States | Fonts used: Futura Black
Thanks to Aesthetic Apparatus for sending in this great work that they designed and printed for Andrews & Dunham teas.
February 26, 2009 | 7 Comments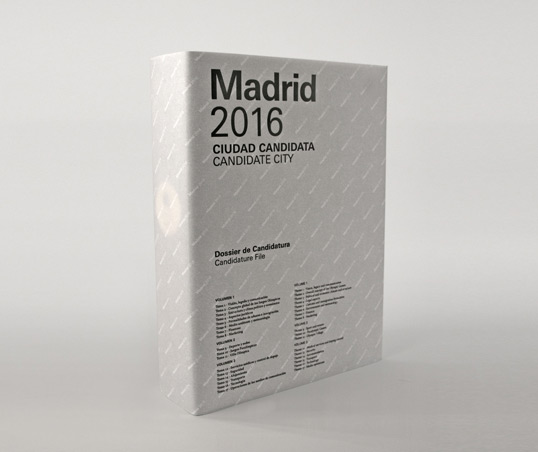 Designed by Tres Tipos Gráficos | Country: Spain | Fonts used: Univers
"This box contents 3 books where the international Olympic Comitee can find all kind of information regarding the city of Madrid as social and political context, economy, legal aspects, sports organisation etc… The box shows a complex pattern full of names from different cultures as the concept of the Madrid 2016 candidature was "The games with the human touch". The books covers show pictures of anonymous people from Madrid showing their support to the Olympic project."
February 26, 2009 | 1 Comment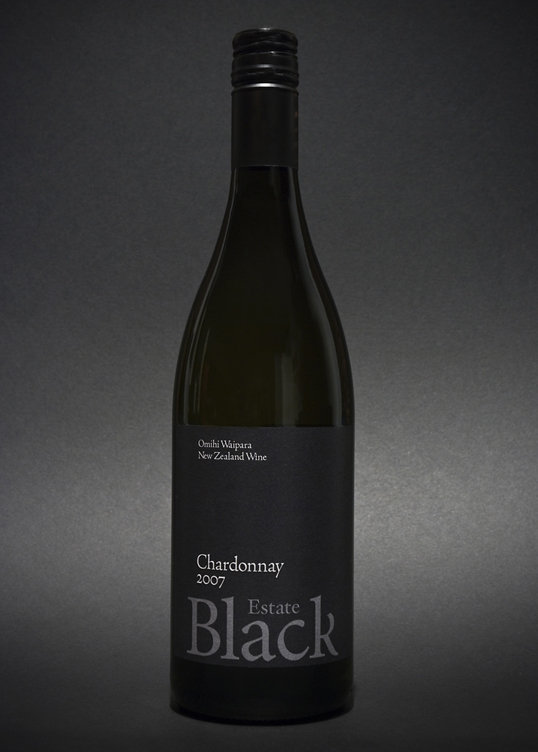 Designed by Sons & Co. & Robert Jamieson | Country: New Zealand | Fonts used: Minion
February 26, 2009 | 1 Comment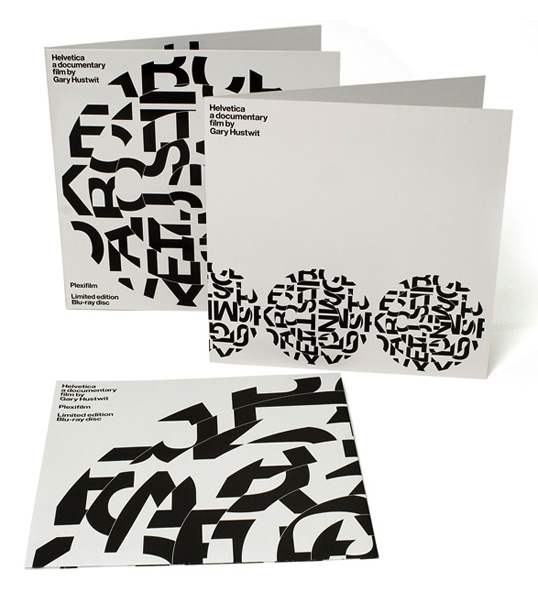 Designed by Experimental Jetset | Country: The Netherlands
"In 2007, we were involved in a documentary about the typeface Helvetica, a movie directed by Gary Hustwit. Our involvement in this project basically consisted of designing two film posters, and making a short appearance in the movie itself. (More about the documentary can be read at Helvetica / Hustwit). In 2008, Gary approached us again, to design the limited edition packaging of the Blu-ray version of the documentary. The DVD version already came out in 2007, so did a special, limited edition of this DVD. The Blu-ray version was released in 2008, and of this version, Gary wanted to bring out a special, limited edition as well. And that's where we came in.
February 25, 2009 | 1 Comment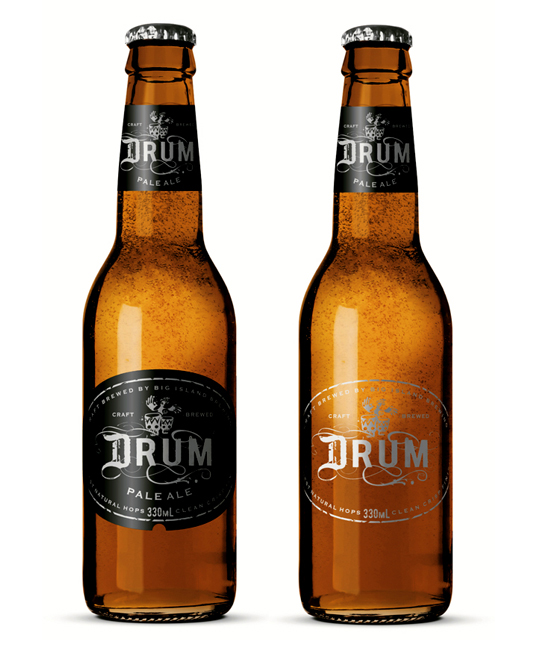 Designed by Public Creative | Country: Australia
"Drum is a new beer product aimed squarely at the late night club scene. Public Creative created the name, character, story and designed all the branding for Drum."
February 25, 2009 | 10 Comments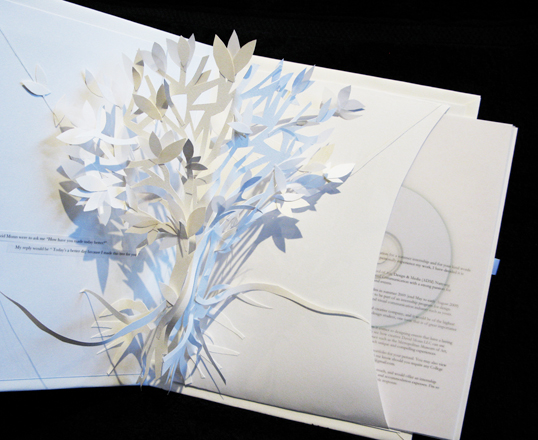 Designed by Changzhi Lee | Country: United States
Changzhi Lee sent us his portfolio package that he put together to present work when applying for his junior year internship program.
"As I was applying to a design company that believed in environmental sustainability as its key philosophy, I constructed a paper pop up out of paper left over from my other school projects!"