November 30, 2009 | No Comments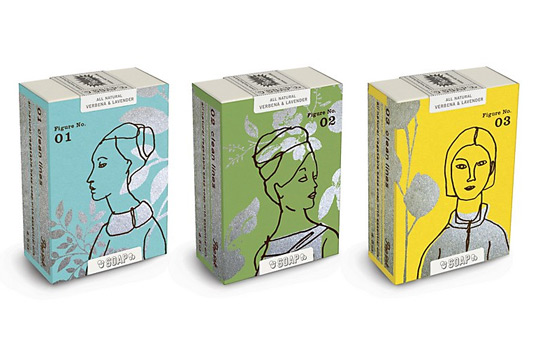 Designed by Laurie DeMartino Design | Country: United States | Buy it
"Clean Lines is a new collection of soaps from Pop Ink sold in retail stores throughout the U.S. The packages are printed with two colors (metallic silver and brown), and rely on French Paper's Pop-Tone stock to provide additional color and variety. The clean lines of the illustrations communicate the purity of the product."
November 30, 2009 | 2 Comments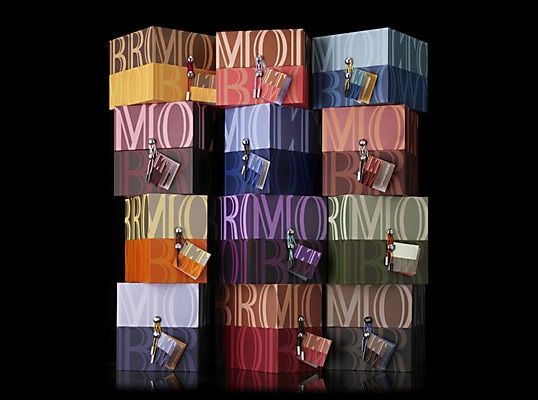 Designed by jkr | Country: United Kingdom
"For the 2008 Christmas box, our design centered on the geometrical harmony of the cube. Latched by hand and graced with a gift tag, these boxes were intended to be sufficiently attractive to give unwrapped. Bold, graphic patterns form a wallpaper effect in-store ensuring the boxes remain clearly Molton Brown, while beautifully fashioned studs and ribbon ends suggest the reusability of the box."
November 30, 2009 | 2 Comments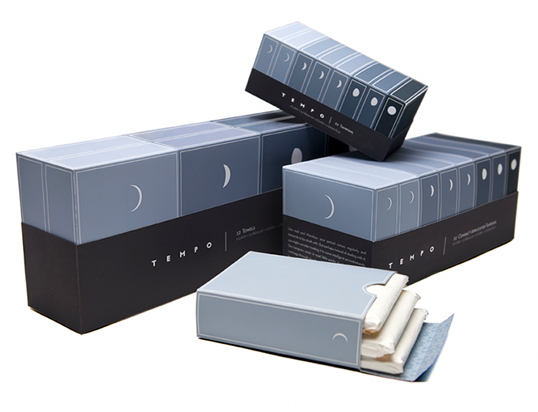 Designed by Jeff Krichmar | Country: United States
Atlanta-based designer Jeff Krichmar created this beautiful feminine care packaging while he was still a student a couple of years ago. We're very impressed; it would be lovely to see this on the shelves instead of what's out there now.
November 30, 2009 | No Comments
Designed by Degree Design | Country: New Zealand
"Since Hallertau extra strength beer is heroic in taste, strength and bursting with personality, a cast of Hallertau Heroes were created to characterize each beer. The brand draws its essence from the 'liveliness' of the hop. It's tradition with a twist; and quality derived from the simple things done properly, perseverance in brewing and the meticulous selection of the finest ingredients to create Hallertau's range of premium handcrafted beers."
November 29, 2009 | 3 Comments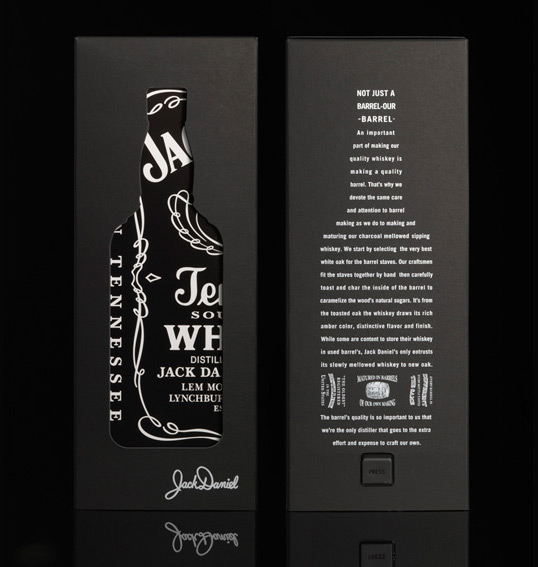 Designed by Mayday | Country: United Kingdom
"Secondary packaging provides a modern face for a classic icon."
November 28, 2009 | No Comments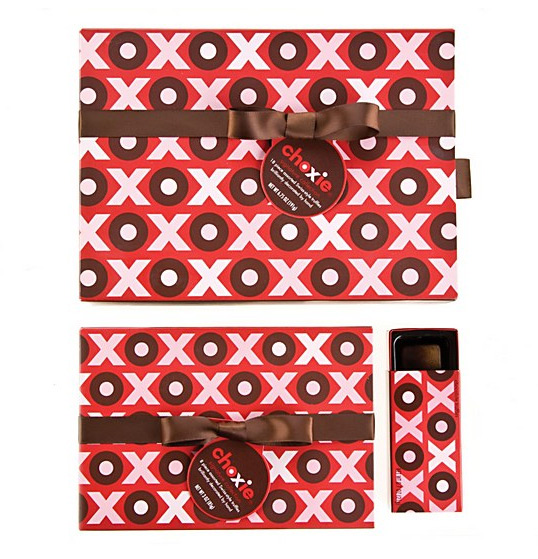 Designed by Target | Country: United States
"In order to create a signature packaging system for Target's private label premium chocolate line, Choxie, we developed a signature line look based on the proprietary 'OX' in the existing logotype. The patterning underscores the playful brand look through colors and repeat pattern that was translated to Valentines Day and Winter Holiday signature boxes. Photography emphasizes the richness of the product and unique shape and color of the chocolates."
November 27, 2009 | 5 Comments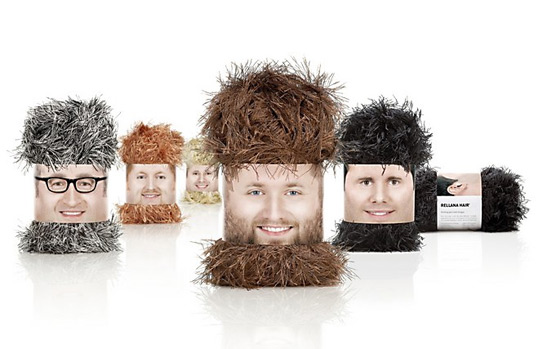 Designed by Ogilvy & Mather Frankfurt | Country: Germany
"A highly cost-effective promotion for Rellana Hair®—a range of fringed yarn—with the potential to convince wool buyers directly at various points of sale. In order to demonstrate the typical character of the wool at first sight, faces were printed on the labels around the balls of wool as a winter special. Therefore, the packaging communicated the main use of the yarn: It is perfect for scarves and hats."
November 27, 2009 | 3 Comments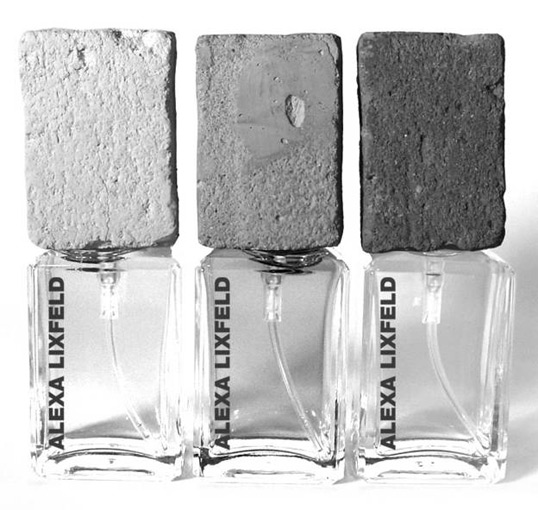 Designed by Alexa Lixfeld | Country: Germany
"Hamburg designer Alexa Lixfeld has designed a range of perfume bottles with concrete tops. Called Frangrance, the collection includes three different scents, each with a differently-coloured concrete lid."
Via Dezeen
November 26, 2009 | 4 Comments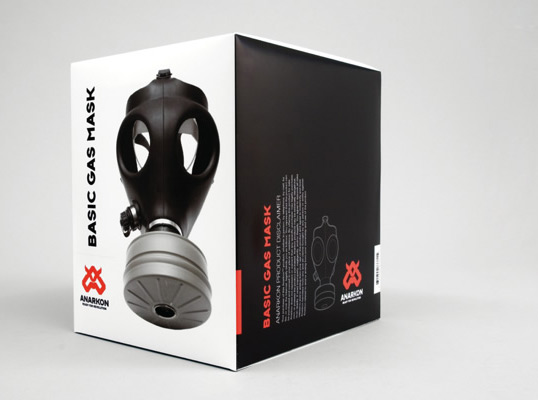 Designed by Carl Bender | Country: United States
"By presenting a fictitious worst-case scenario as genuine the Anarkon project questions the influence of corporate, branding and advertising power in a culture consumed by consumption. Its goal is to encourage citizens to examine their response to commercial messaging and to play a more active role in determining the limits of corporate power in American society."
November 26, 2009 | 2 Comments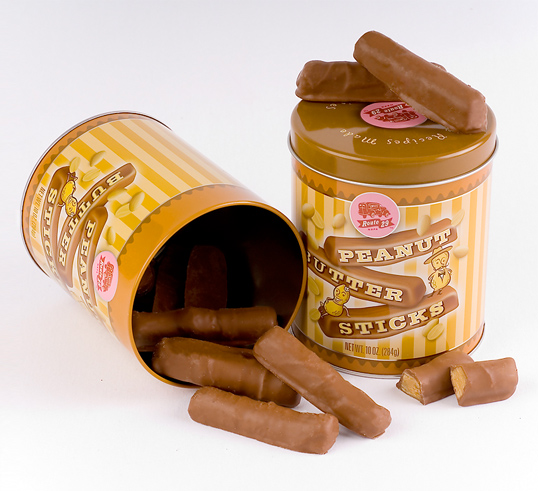 Designed by Barbara Vick Design | Country: United States
Does anybody know who designed this retro-inspired packaging?