July 31, 2010 | 1 Comment
Designed by Phurbu Dolma | Country: United States
"This was a branding and packaging project for a luxury food line which carried exotic extracts. This particular line focused on floral extracts, (Rose and Lavender) which can be used in foods such as baking. Exotiqué emphasizes on quality, style, authenticity and needed a distinctive visual and structural style to evoke the brands personality and tone. The lasting message of the brand is to portray cooking as an art form and the fine ingredients you use to cook as the medium in which you create your artwork."
July 30, 2010 | 5 Comments
Designed by Holmes & Marchant | Country: United Kingdom
"But it's the Copas turkey that is the real hero. A fine product demands fine packaging – highly crafted, authentic & ethical. Telling the true Copas story on the packaging was essential.
July 30, 2010 | 3 Comments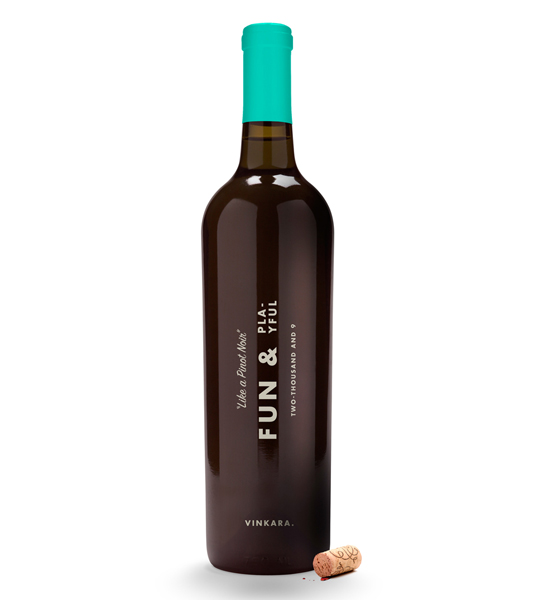 Designed by Ned Wright | Country: United States
"Introducing a new grape and region to an overcrowded marketplace requires a different approach to bottle design. Small and simple design decisions created something that was unexpected, playful and light-hearted. This approach establishes an instant dialogue with the viewer, makes it stand apart on the shelf, and accurately describes the taste and lightness of the wine itself."
July 29, 2010 | 2 Comments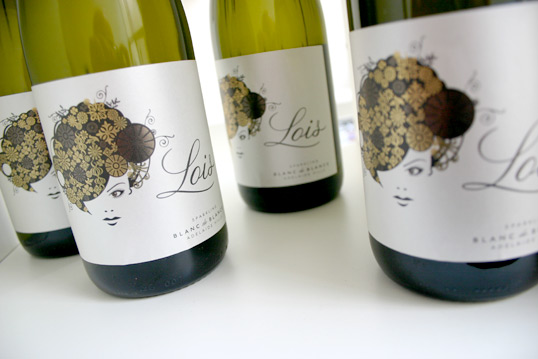 Designed by Public Creative | Country: Australia
"As a full-service brand design consultancy, Public Creative develop new brands and transform existing brands to work for new markets. The Lane Vineyard releases the brand new Lois Sparkling Blanc de Blancs, a celebratory and  unpretentious sparkling wine. Public designed the niche brand, unashamedly inspired by retro fashion."
July 29, 2010 | 1 Comment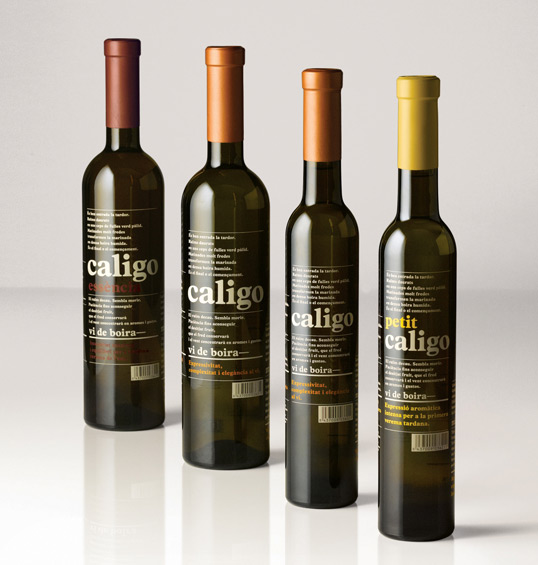 Designed by Base | Country: Spain
"Late autumn in Spain's Alt Penedes, in the hills outside of Barcelona. The annual harvest that yields the area's dry red and white wines has past weeks before. Yet there are still white grapes on the vine. They're beyond ripe. Morning mists blow in off the sea. A fungus forms on the grapes. It begins to suck the moisture out of the fruit. The grapes appear to be decaying. For the DG Viticultors vineyard and winery, everything is going exactly as they'd hoped.
July 29, 2010 | 1 Comment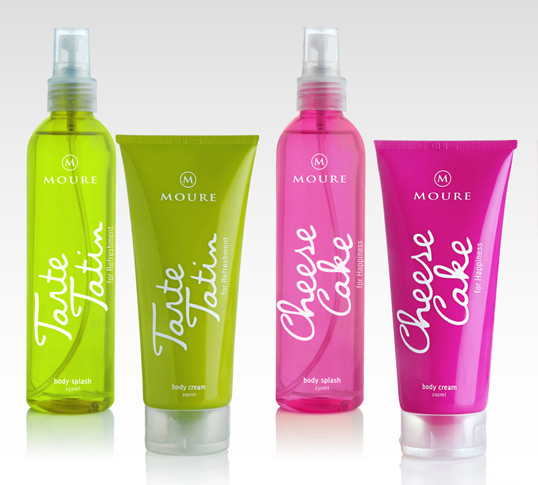 Designed by Catalina Olavarria | Country: Chile
"Development of a new line of cosmetics under the concept of desserts & wellness. Each product represents a flavour of a dessert, and a sensation associated."
July 28, 2010 | 9 Comments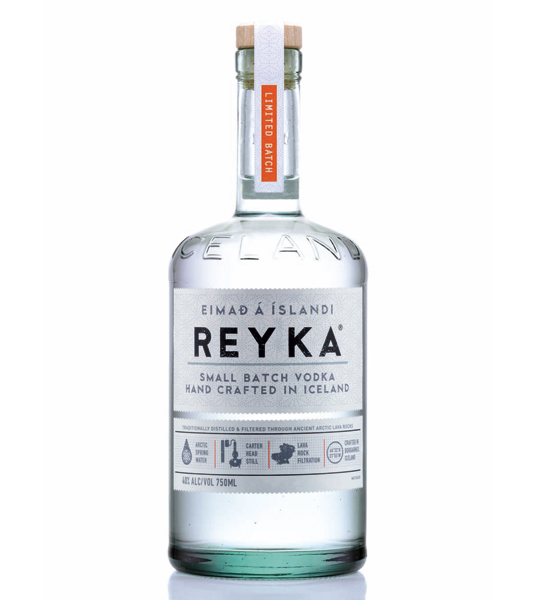 Designed by Here Design | Country: United Kingdom
"Here Design has been working alongside independent distillers William Grant & Sons to rebrand Reyka, a small-batch Icelandic vodka. Created with some of the world's most naturally pure water, and filtered through lava rocks, Reyka is a genuine product of its Icelandic environment. Each limited batch is made using a rare carter head still, a handmade process that inspired the tactile nature of the new packaging.
July 28, 2010 | 3 Comments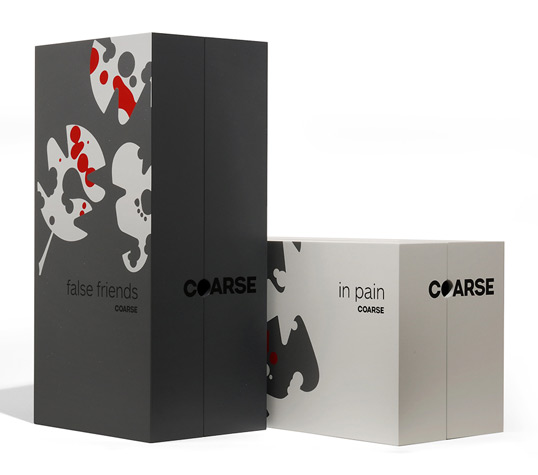 Designed by coarse | Country: Hong Kong
The level of production and attention to detail that coarse puts into their packaging never ceases to amaze me. For Coarse False Friends in Pain the two hurt 13 inch resin figures are packed apart in individual wooden screen-printed boxes (standing and fallen) to underline the dramatic incident that irrevocably changed the friends' lives. To prevent further injuries, both are safely packed in sponge.
Be sure to check out the past work we've featured by coarse.
July 27, 2010 | 5 Comments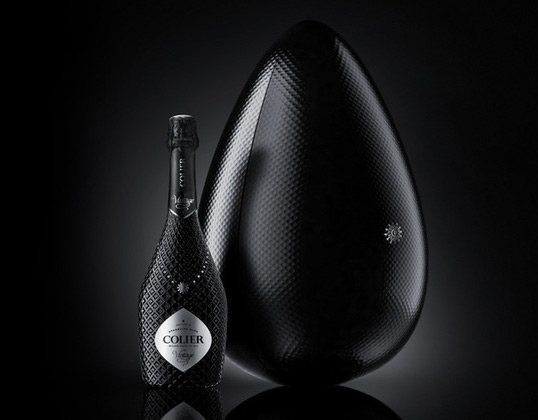 Designed by Reynolds and Reyner | Country: Ukraine
"Colier is limited collection of sparkling wine: 23 bottles of luxury sets (bottle + presentation box) and 5 premium (handmade bottle + cocoon container). The target audience was business women and we all know that champagne is female drink. After brainstorming we choose collar as name, because it describes the idea of collection very good and also can be played in designs. For Brut we used classic square box form and for Vintage Brut we created the cocoon. All the weight of cocoon is focused in his bottom part that's why it don't turn upside down and it also keeps cold inside before opening."
July 27, 2010 | No Comments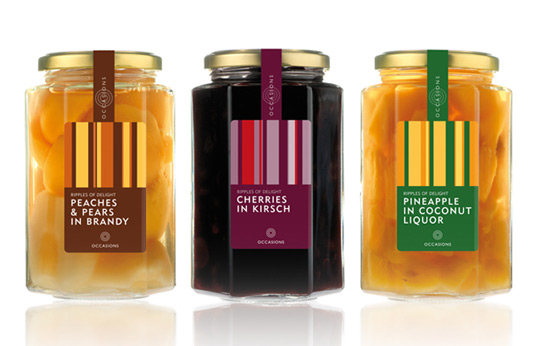 Designed by Mangion & Lightfoot | Country: Malta
"Mangion & Lightfoot were approached by Magro Brothers to design a package solution for the brand name 'Occasions'. Specifically produced for the UK market, the product required a logo and a series of three labels aimed for the middle to upper market sector.
Our solution was to create a contemporary design that could be extended across this range and any future ranges, even if the package was modified to accommodate different food products."