March 31, 2011 | 1 Comment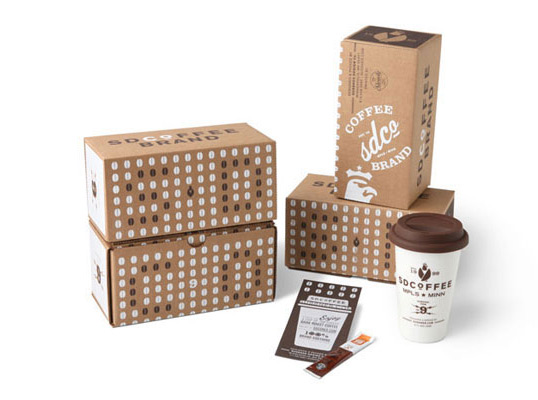 Designed by Sussner Design Company | Country: United States
"Every year Sussner Design Company designs a survival item to send to our friends, clients and new business leads. This year's survival item is a ceramic coffee cup that comes with a packet of instant coffee to be used for their first cup of joe. Also included is a card to inform recipients of our newly designed website. Its hard to go wrong with great coffee and design."
March 31, 2011 | 4 Comments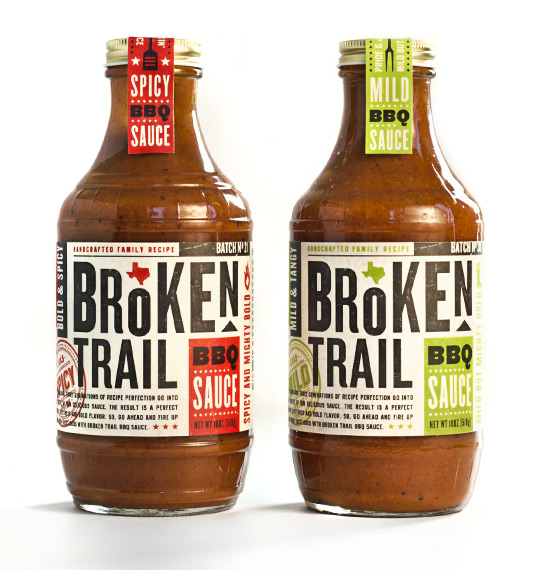 Designed by Imaginaria Creative | Country: United States
"Broken Trail Foods, headed by owner Todd Broughton, is a new company just getting into the retail food industry.  They came to us to design their first product line, a BBQ sauce so tasty that it would make a New Yorker want to be a Texan. The secret recipe has been perfected by the Broughton family for 50 years. A lot of history and pride go into each bottle, so this was an important element to capture in the design.
The main challenge was creating the look and feel of a down-home Texas BBQ sauce while making the product jump off the shelf amidst all of their competitors. We're happy to say that these bottles of joy are flying off the shelves and smothering smoked meats across the South."
March 30, 2011 | 1 Comment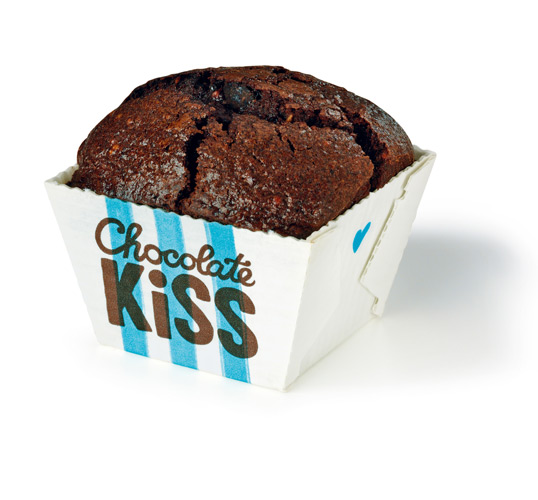 Designed by Nadine Geissbühler | Country: Switzerland
"Packaging design and naming for the new mini chocolate cake of Kern&Sammet. As chocolate is a kind of love-compensation, this small sized chocolate cake is like a kiss."
March 30, 2011 | 1 Comment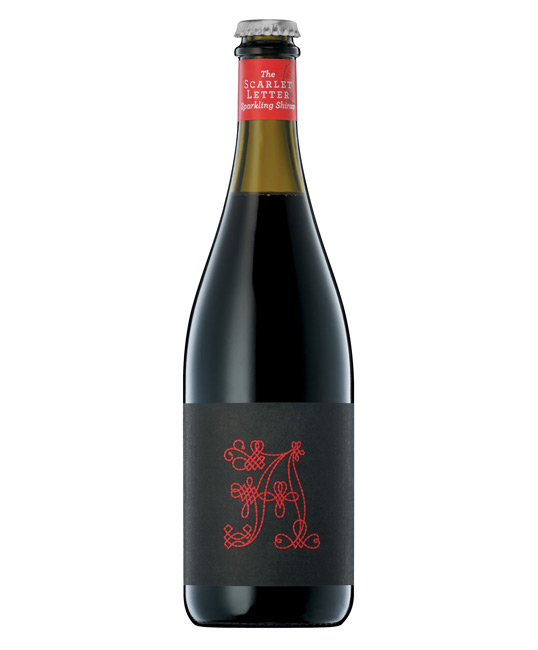 Designed by Parallax Design | Country: Australia
"All technology is eventually appropriated for the most basic of human needs—love, lust and sin. The invention of the postal service was no different. How many couplings found their start, and end, via an impassioned letter? Named in part after this phenomenon and Nathaniel Hawthorne's magnum opus of the same name, The Scarlet Letter is a hedonistic sparkling version of Padthaway Shiraz."
March 30, 2011 | 4 Comments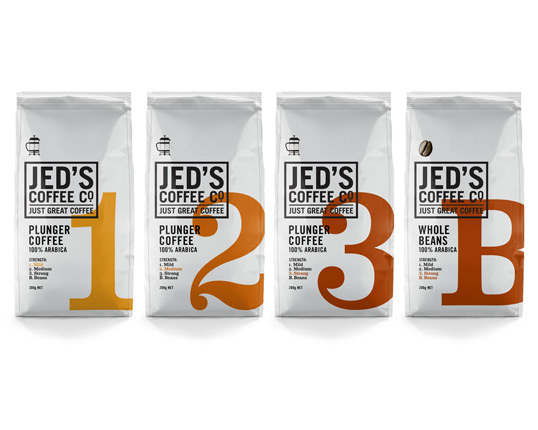 Designed by Shine | Country: New Zealand
"The mainstream coffee segment in New Zealand had the potential to be stimulated by an exciting new product that did not confine itself to the old category norms.
The opportunity was to demystify the Roast and Ground category by removing the coffee  jargon, be more open and informative to the consumer. Jed's Coffee Co. stands for Just Great Coffee.
Easy to follow design points you to plunger/filter or beans and takes you through the 3 easy steps in strength – mild, medium and strong.
With a clean, modern look, Jed's is designed to ping out on shelf in a heavily cluttered market."
March 29, 2011 | No Comments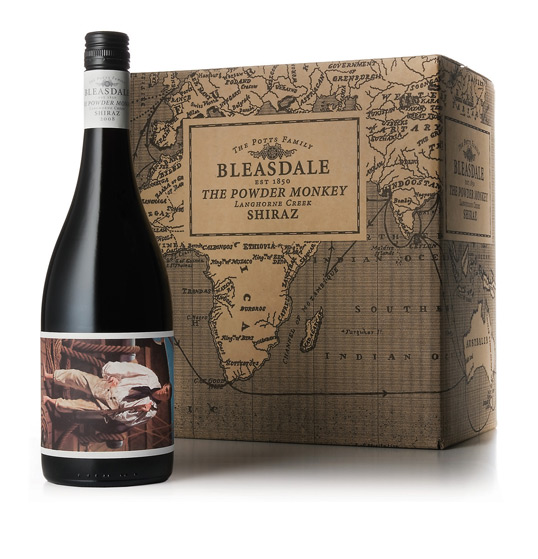 Designed by Parallax Design | Country: Australia
"In 1824, aged nine, Bleasdale founder Frank Potts joined the British Royal Navy as one of its dutiful powder monkeys. So named for their agility, speed & playfulness, these young boys relayed gunpowder between magazines and gun decks during battle. The Powder Monkey honours Frank and his journeys."
March 29, 2011 | No Comments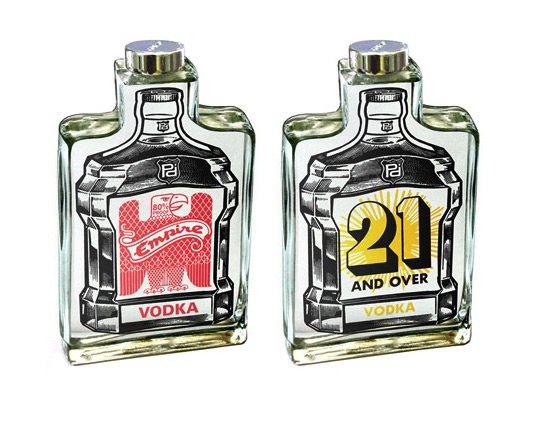 Designed by Charles S. Anderson Design | Country: United States
"Brand X is an innovative liquor packaging program developed by CSA Design as a licensed distillery brand concept. Brand X uses a clear, custom-designed flat decanter with a classic bottle silhouette as a blank canvas for never-ending, bottle-related visual puns. Each of the design motifs is treated as a humorous sub-brand.
This Pop Art approach to packaging is unique to CSA Design. We take a broad overview of a product category and approach it in a fresh new way, viewing the package as a surface to showcase an unlimited series of artwork from CSA Images. This provides a continuously new face for the product as well as an infinite number of package variations to fill the constantly hungry online blog-o-sphere."
March 29, 2011 | 5 Comments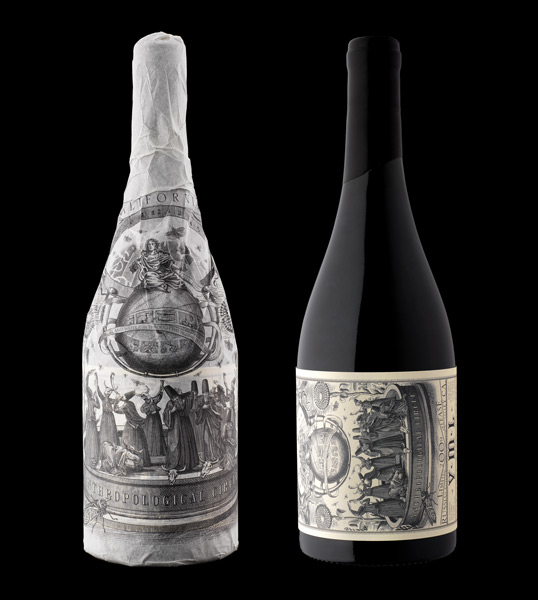 Designed by STRANGER & STRANGER | Country: United Kingdom
"This is for a biodynamic winemaker in California. She described biodynamic winemaking and we thought it sounded like witchcraft. And there's your label."
March 28, 2011 | No Comments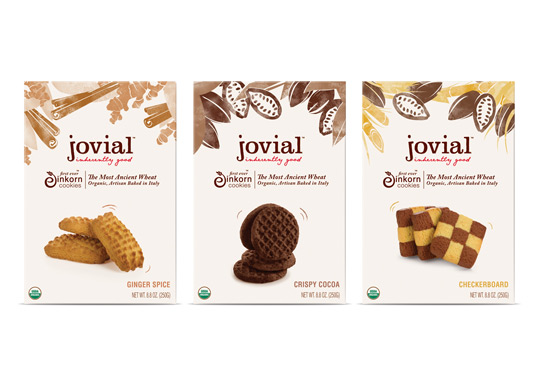 Designed by Pearlfisher | Country: United Kingdom
"Discussing the design of the new packaging for Jovial Cookies, Pearlfisher Creative Director Mark Christou says, "We've translated the look and feel of the pasta range for this new category and, in a sector dominated by brown and natural tones, the predominantly white packaging really stands out as an innovative brand equity. We've leveraged the illustration style to hero the natural ingredients and combined this with a playful photography style that takes the consumer back to the 'jovial' spirit of the brand."
Jovial founding President, Carla Bartolucci says, "The response at retail to the packaging design has been overwhelmingly positive. The cookie design is not only eye-catching, light hearted and fun but it joyfully conveys the natural beauty of our organic ingredients"."
March 28, 2011 | 3 Comments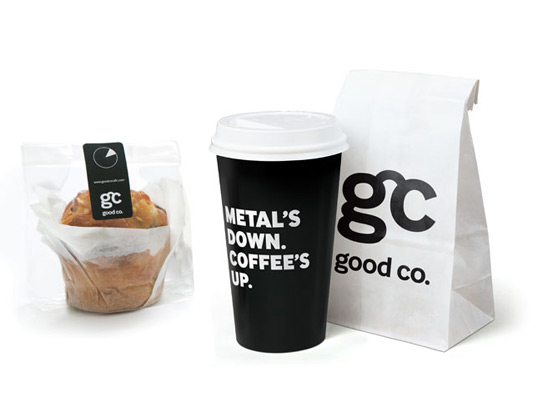 Designed by Landor | Country: Australia
"o give the brand its voice, we took inspiration from the shops' office-lobby locations and borrowed the corporate speak that a professional endures daily. The name we chose, Good Company Coffee, or Good Co. for short, is a dual play on the ideas of "being in good company" and "enjoying good coffee." Language plays an important role in the expression of the Good Co. brand, and through the use of double meanings and wordplay, we turned business jargon into dryly comedic, relevant commentary that also describes the varieties of coffee. The brand voice works in tandem with a black-and-white illustration–based visual style that similarly draws from corporate culture with infographics, iconography, stylized charts, and graphs. From the store environment, menus, packaging, and barista behavior—it all adds up to a strong and entertaining experience."