August 31, 2011 | 5 Comments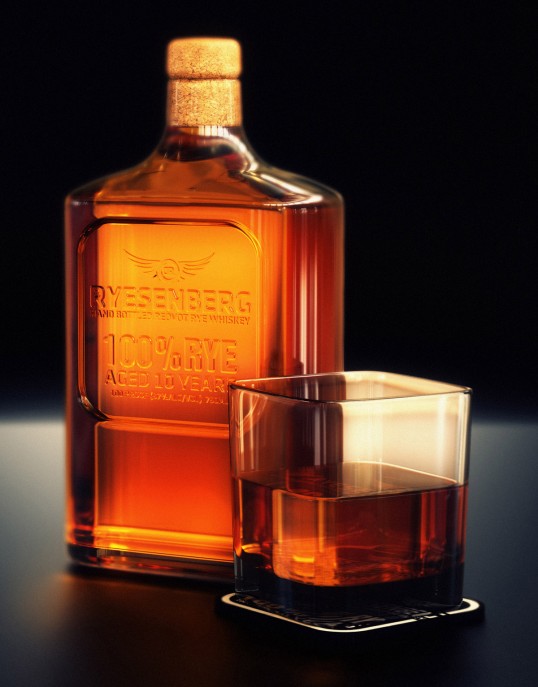 Designed by David Riesenberg | Country: Israel
"Conceptual whiskey bottle / packaging design. Suitable for small run premium batches, the label is a piece of the actual barrel the whiskey was aged in. Following a process of drying, pressing and silk screening the label is attached to the bottle and can be removed to be used as a coaster or simply as a collectible once the bottle goes dry. Each piece is naturally unique, maintaining the black color from the charring process and slight aroma."
August 30, 2011 | 4 Comments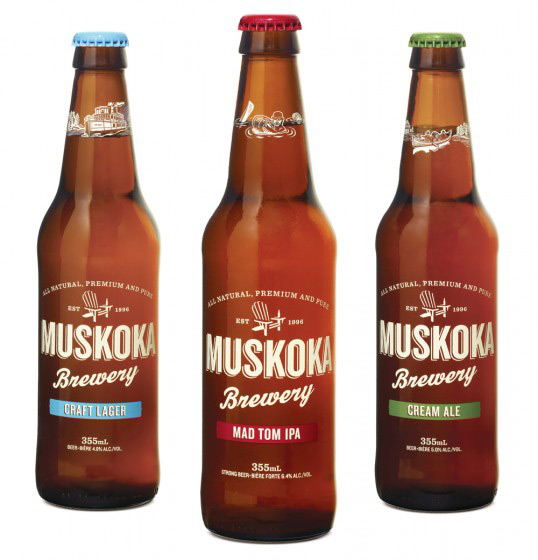 Designed by Rethink | Country: Canada
"A new design was created with a handcrafted, simple, and vintage feel to represent the brewery. All elements of the packaging were then completely re-designed, combining the new logo with unique illustrations and beautiful colours that would really pop on shelves. In addition the IPA was re-branded, introducing Mad Tom as a character that would add personality to the flavourful product." Continue…
August 30, 2011 | 7 Comments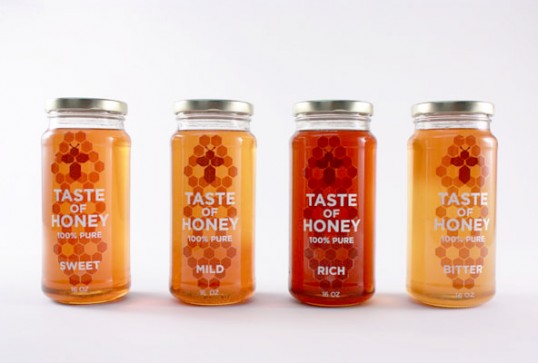 Designed by Danielle Mitchell | Country: United States
"This project was based on a lyric or song from The Beatles. I choose the song "Taste of Honey" and turned it into a honey brand. To showcase the variety of flavors in an elegant way, I designed a minimal type treatment and paired it with a honey comb pattern. The elements of the honey comb pattern also make the the bee and flower icons shown throughout the packaging and recipe cards."
August 29, 2011 | No Comments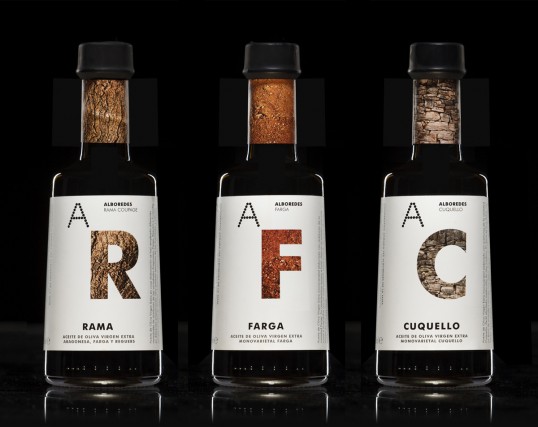 Designed by Ignasi Boza | Country: Spain
"Packaging of three bottles of olive oil monovarietales. Each of them identified with a natural element of the environment where the olive trees grow: Bark, land and stones.
The origin and characteristics of the monovariety olive oil gives meaning to the idea of sustainability of natural and historical heritage, which until recently seemed doomed to disappear or be scattered through the gardens and squares Europe, and now you can enjoy a top quality product and warranty, especially for all lovers of equity and sustainability. Three diferent flavous of diferent olive tree varieties."
August 29, 2011 | No Comments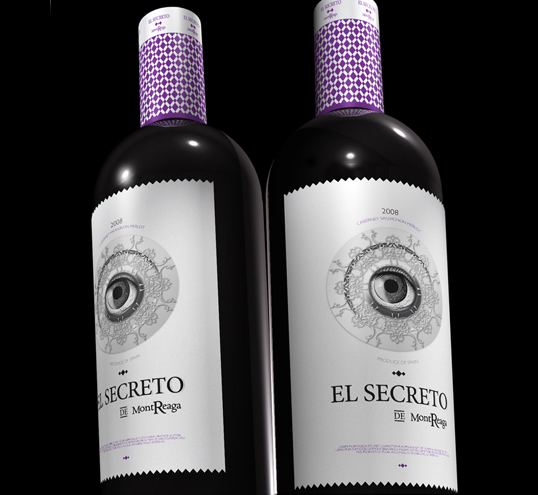 Designed by Side Effects | Country: Spain
"El Secreto- 'The Secret' – is a new project for Montreaga, spanish winery, situated in La Mancha. This label invites to discover the most hidden treasure of this winery. The eye that shows, looks across the wine cellar peephole, is the same eye of the customer who discover this wine."
August 28, 2011 | 4 Comments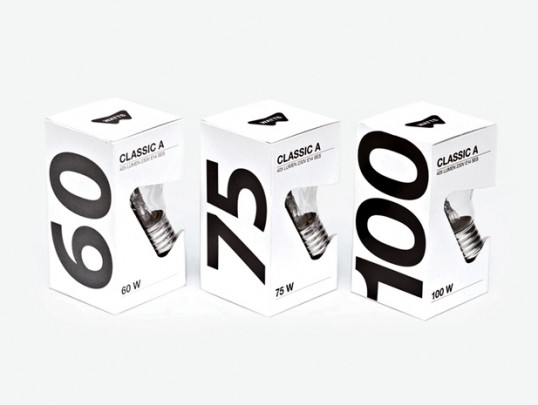 Designed by Valentin Bussard | Country: Switzerland
"Packaging and innovative light bulbs with three simple lines 60 watts, 75 and 100 available in 3 colors. By keeping the dimensions packaging standard, two cuts on an angle can change complete the look of the package and provides an opportunity for customers to view the bulb being as well protected as in a conventional box."
August 28, 2011 | No Comments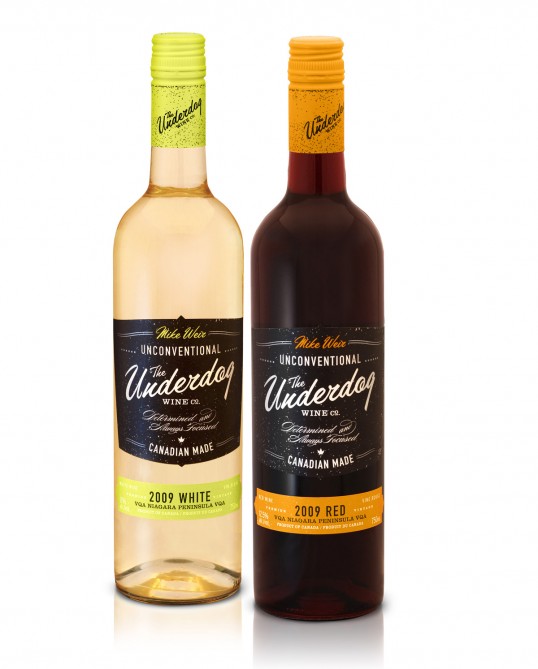 Designed by Insite Design | Country: Canada
Believe it or not, Canadians share an indelible spirit and commonality — we are hard working, nose to the grindstone underdogs that stop at nothing to get the job done. Despite our modest stature, conservative stiff lips and ever apologetic disposition, we rise to the top when the game bell rings.
Mike Weir embodies this spirit and among his Canadian sport icon peers, stands out as the true Underdog. In sport as in wine, Canadians continue to stand up to the challenges, capitalize on timing and execute on hard work as did Mike Weir leading up to his win of the 2003 PGA Masters.
Mike Weir's Underdog Wine Co. celebrates all of our achievements as Canadians — you, me, wine, design, sport, innovation — Canada is right there leading the way. Congrats to Mike Weir, Ontario wine and all Canadians.
August 26, 2011 | 7 Comments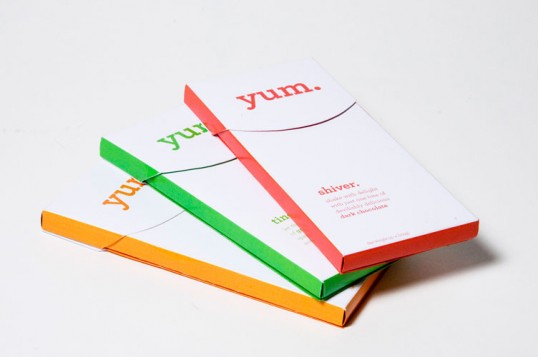 Designed by Kyla Tom | Country: United States
"yum. is a playful and fictional chocolate bar brand I created for a class in college. We had to create a brand identity and theme as well as the packaging. The idea behind yum. is to embrace the simplicity of chocolate. Chocolate is a joyful experience that can be felt as soon as it hits the tongue. Ultimately, this experience can be summed up in one word: yum. Color pops were brought in to a stark white background to hint at the burst of flavor and the fulfilling experience as soon as the chocolate is eaten. When the packaging is opened, the chocolate bars smile, bringing in a fun and playful nature to the brand. Simple, delicious chocolate. That is yum."
August 25, 2011 | No Comments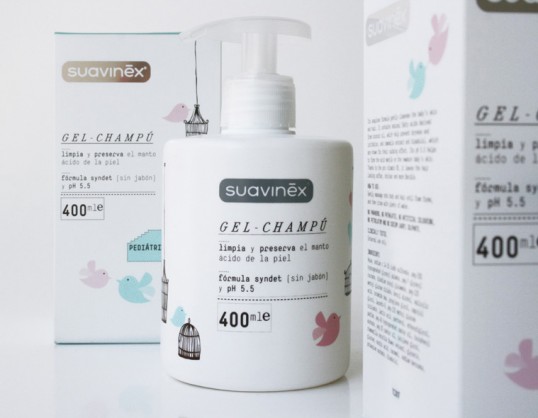 Designed by Estudio Mllongo | Country: Spain
"The design has been based on a low-chic strategy, giving as a result an innovative and clearly differentiated design for its particular point of sale. A special attention has been paid to the colour combination, typographic use and layout, as well as to the use of several illustrations which add a touch of tenderness to the packaging.
August 24, 2011 | 4 Comments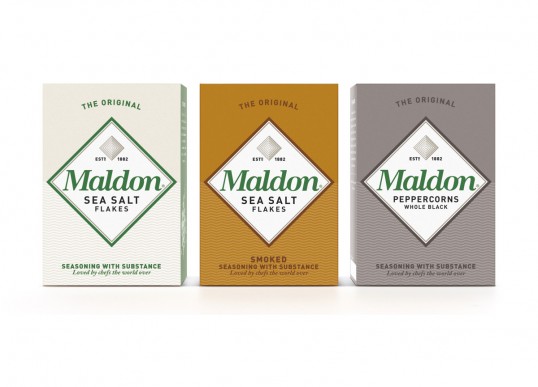 Designed by Pearlfisher | Country: United Kingdom
Pearlfisher has created the new brand identity and packaging for iconic UK salt brand – Maldon Salt.
Based in Essex, UK, the Maldon Crystal Salt Company is a family business run by the fourth generation of the Osborne family. The salt is still hand harvested using traditional and natural methods which gives it its famous superior quality, loved and recommended by an impressive number of celebrity chefs the world over.
The new brand identity for Maldon celebrates the natural elements of Maldon salt, celebrating its flavor and long-standing commitment to making only the best quality products. The design is simple but strong so that it can embrace Maldon's other products – Maldon Smoked sea salt and Maldon organic black pepper.
Natalie Chung, Pearlfisher Creative Director, says, 'We moved away from the generic world of salt on salad to create an iconic, proud marque inspired by Maldon's unique texture and shape. The packaging celebrates the depth and quality of the product with confidence and character allowing us to tell the story of Maldon from its heritage to its modern relevance in a way that was tasty, bold and natural – just like the salt."