February 29, 2012 | No Comments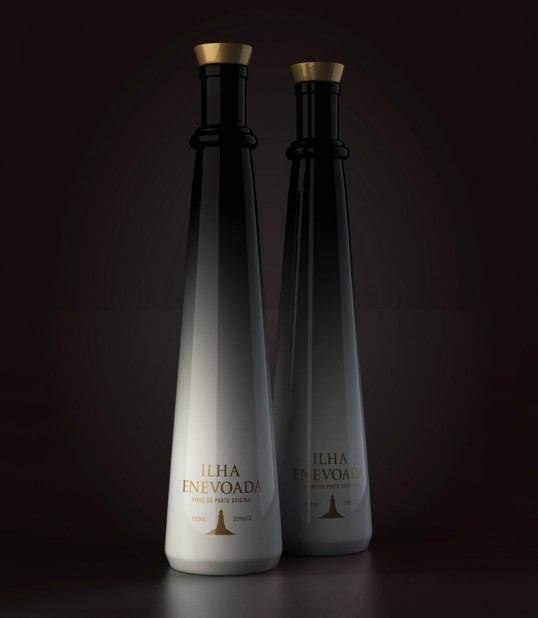 Designed by Pavel Kulinsky | Country: Russia
"Concept packaging for Ilha Enevoada porto wine. is a porto wine. Ilha Enevoada means 'misty island' in Portuguese."
February 29, 2012 | 1 Comment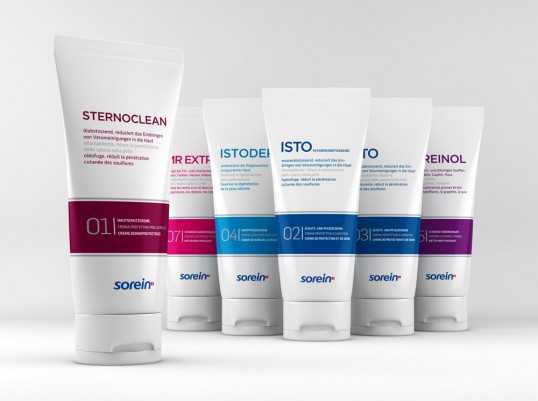 Designed by allink.creative | Country: Switzerland
"Sorein located in Päffikon ZH has been in business for more than 85 years. The company is specialised in hand cleaning and skin care products designed for professional use.  Our goal was to better visualise the high quality of the products and the expertise of Sorein. The modern and functional design has been tailored to the requirements of industrial use. Prevention of skin diseases and allergies are important to blue colour workers. The clear colour code and typography ensures a correct usage by these professionals.
The new branding and packaging design is in use as of now. The redesign will be applied to new products and communication measures as they come to market."
February 28, 2012 | 6 Comments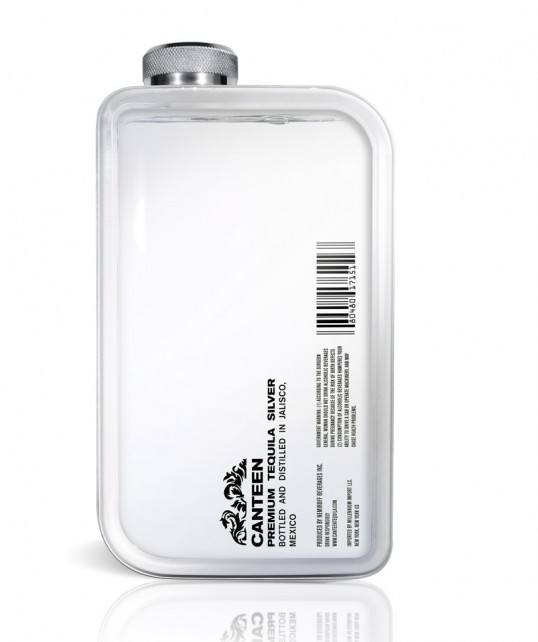 Designed by Kaleidoscope | Country: United States
"The Sauza, 1800 and El Jimador tequila brands have captured double-digit share growth while the category leader Jose Cuervo is in decline. The brands in the tequila market position themselves as being authentic and utilize old-fashioned, ethnic-based package cues. Since the category is really just stealing share from each other versus bringing in new users or switchers from other liquor categories, Kaleidoscope seizes the opportunity to redefine tequila through strategy and design.  We transcend cliché visual elements and leverage luxury with inspiration from nightclub-culture denizens to create a disruptive, retro-cool package design with a uniquely urban attitude and swagger. The co-mingling of metal and glass, unconventional shape, love-to-feel-it closure delivers a wholly new experience to enjoy and be seen with. Embracing urban luxury, without the haughty attitude adopted by its competitors, Canteen achieved its mandate – giving high-end urban bars and nightclubs a delicious new alternative."
February 28, 2012 | 2 Comments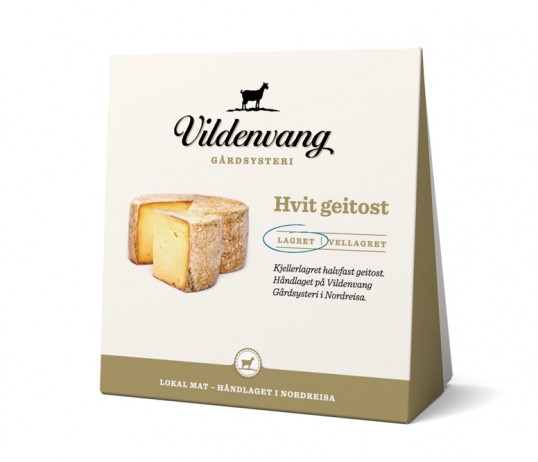 Designed by Tank | Country: Norway
"Vildenvang Gårdsysteri is a small company in northern Norway. They create a range of products from their own farm, their main product is goat cheese. Most of the competing products in stores have pretty bad solutions for opening/closing the cheese package. Our solution became a functional box that can easily be opened/closed."
February 27, 2012 | 3 Comments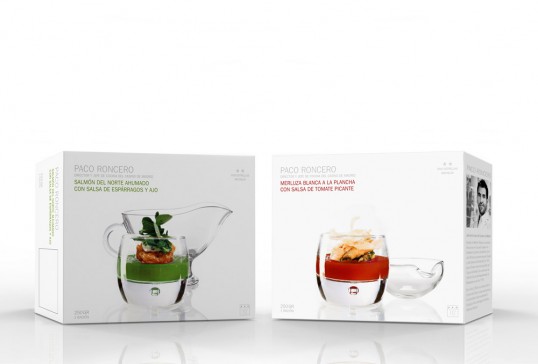 Designed by Mara Rodríguez | Country: Spain
"Food was placed in designer glassware in order to see it from a different point of view."
February 27, 2012 | 1 Comment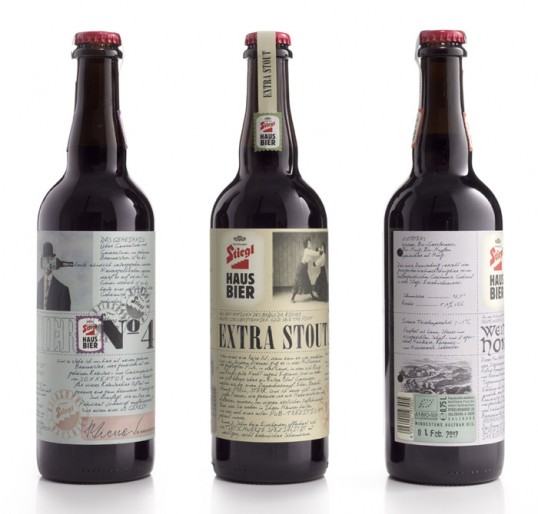 Designed by Demner, Merlicek & Bergmann | Country: Austria
Beautifully detailed labels for Stiegl Haus Beir. Check out the short stories for each brew at the end of the post.
February 26, 2012 | No Comments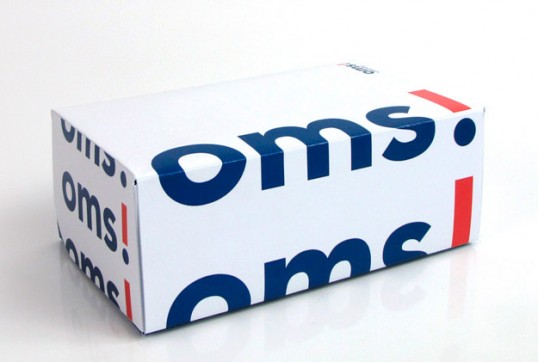 Designed by Solid Studio | Country: Italy
"OMS is a line of shoes headed by Original Marines. The need for renewal is born by the poor success of the product, both to the public at deployment. Starting from the renewal of the packaging, revealed several problems: too many product lines and were poorly organized and the mark was not sufficiently impactful."
February 25, 2012 | 2 Comments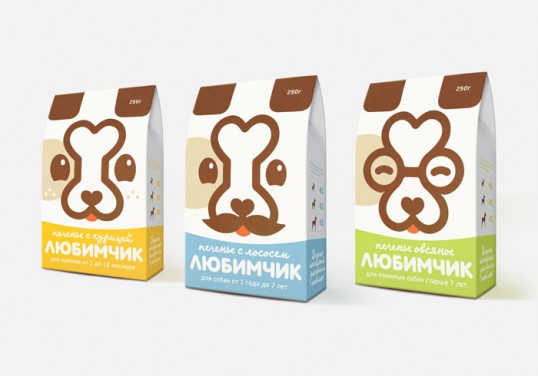 Designed by Dima Je | Country: Russia
February 25, 2012 | 2 Comments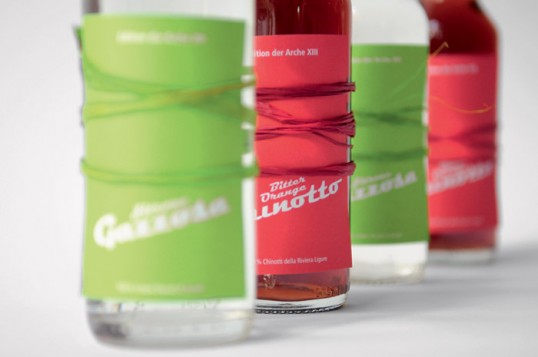 Designed by KopfKunst | Country: Germany
"Briefing: The Amalfi Coast near Naples, with its distinctive citrus fruits – bitter oranges and lemons – inspired the self-promotion mailing by design agency KopfKunst for Christmas 2010. With the annual edition of "Arche", which promotes slow food products, the cue for this design came from the 1950s: summer, Vespa riding, Italy, the joys of life."
February 24, 2012 | No Comments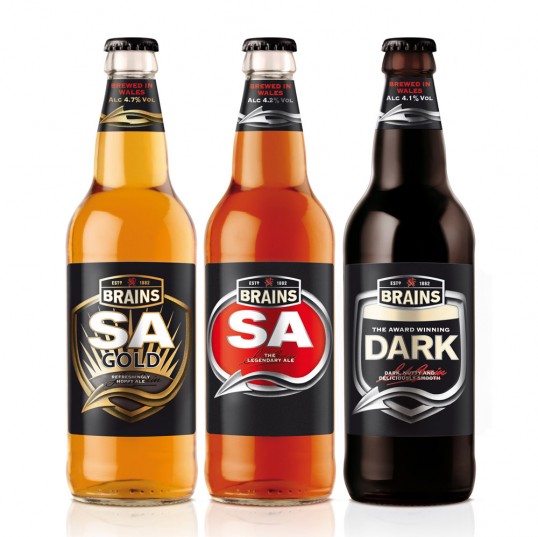 Designed by Blue Marlin | Country: United Kingdom
"New year, new look for Brains bottles, courtesy of Blue Marlin. Welsh brewer Brains is unveiling updated bottles for its ales range, created by integrated brand design agency Blue Marlin, which are rolling out across the UK this month. The new look bottles are stylish, simple and strong, encapsulating the symbolic Welsh dragon for Brains' customers old and new. Blue Marlin also redesigned the brewer's on-trade presence for its cask ales, which launched in July 2011."