March 29, 2012 | No Comments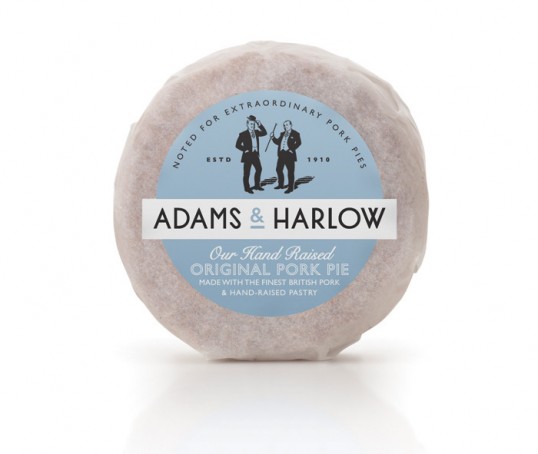 Designed by Designers Anonymous | Country: United Kingdom
"Sisters Mary and Lizzi Adams appointed us to create the brand identity and packaging for their new brand of pork pies 'Adams & Harlow'.
Mary and Lizzi Adams are from a family with a long history in pork pie making. Their grandfathers from both sides of the family founded rival pork pie businesses in Lincolnshire in the early 1900s. The sisters required a brand identity that captured the authentic family heritage whilst being stylish with personality." Continue…
March 28, 2012 | 1 Comment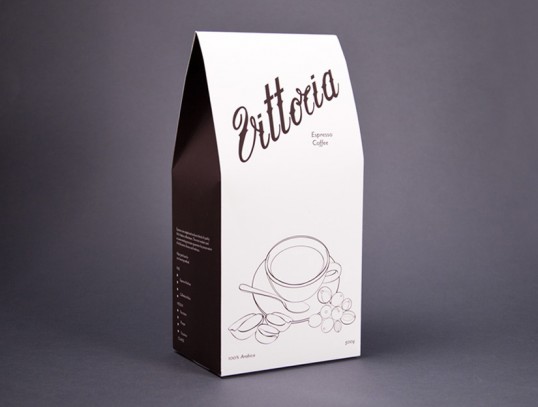 Designed by Stephen Prado | Country: Norway
"The assignment was to redesign for Vittoria Espresso Coffee 500g packaging to convey a premium product. I went for a minimalistic approach by only using one color, removing all the unnecessary graphics and going for a clean look. The color is a mixture of dark brown and a hint of purple, inspired by the coffee fruit."
March 27, 2012 | No Comments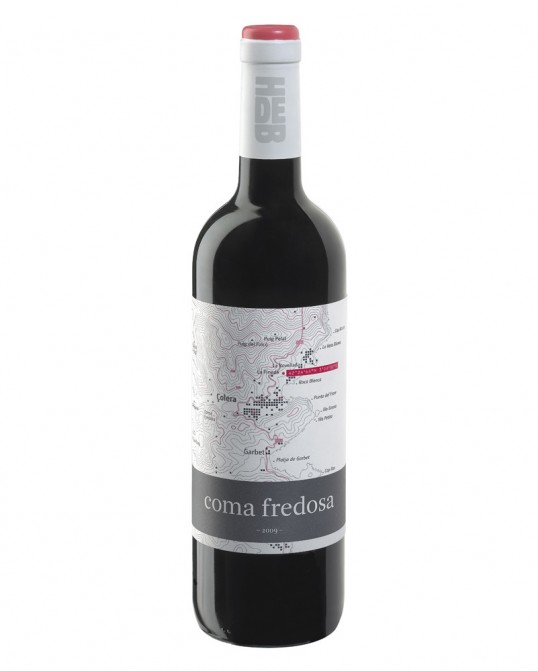 Designed by eStudio Calamar | Country: Spain/Berlin
"For the design of this Coma Fredosa as well of that of other wines from the same winery, the "graphic language" of the topography is a key element that offers a series of clues and concepts about the wine and the winery to the spectator/consumer. 
March 27, 2012 | 7 Comments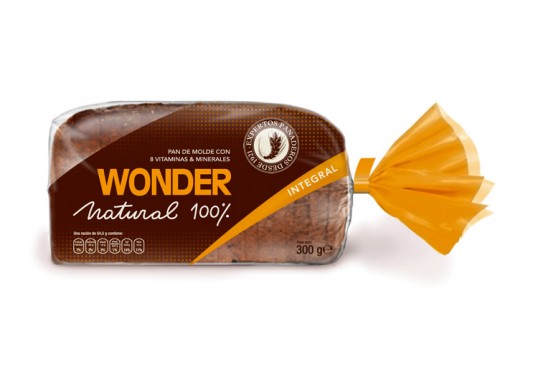 Designed by Marisol Escorza | Country: Spain
Wonder bread packaging redesigned for the European market by School of Design and Engineering student Marisol Escorza.
March 26, 2012 | 1 Comment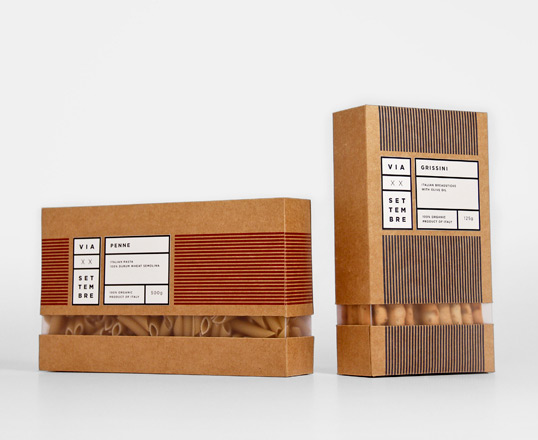 Designed by Cloud Inc | Country: Australia
"Boutique Italian food grosser packaging."
March 22, 2012 | 3 Comments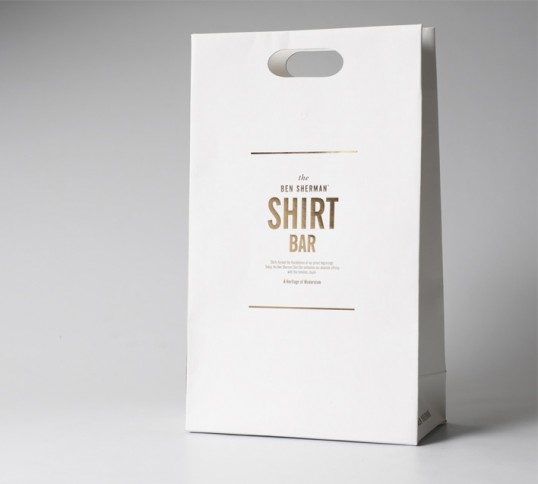 Designed by Ben Sherman | Country: United Kingdom
"To compliment our new Ben Sherman store concept we created a brand new companion set of store packaging and collateral. It was essential that this punctuated the look and feel of the new store design, but also linked in and reinforced the heightened service aspect, around which the store would operate."
March 21, 2012 | 7 Comments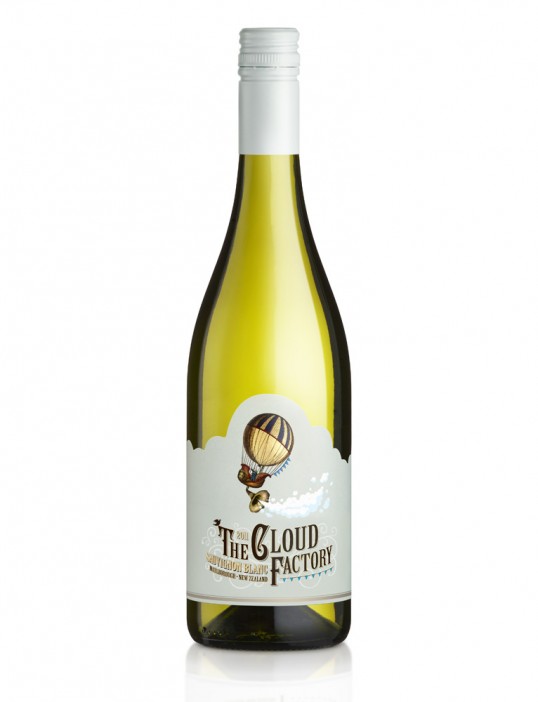 Designed by Biles Inc. | Country: United Kingdom
"UK wine producer and distributor Boutinot UK, are launching a new addition to their portfolio with the introduction of "The Cloud Factory", a Sauvignon Blanc from Marlborough, New Zealand. With grapes sourced from the cool Waihopi Valley in Southern Marlborough, the elegant wine is alive with aromas of stone-fruits and minerals, with flavours of guava and lime."
March 20, 2012 | 1 Comment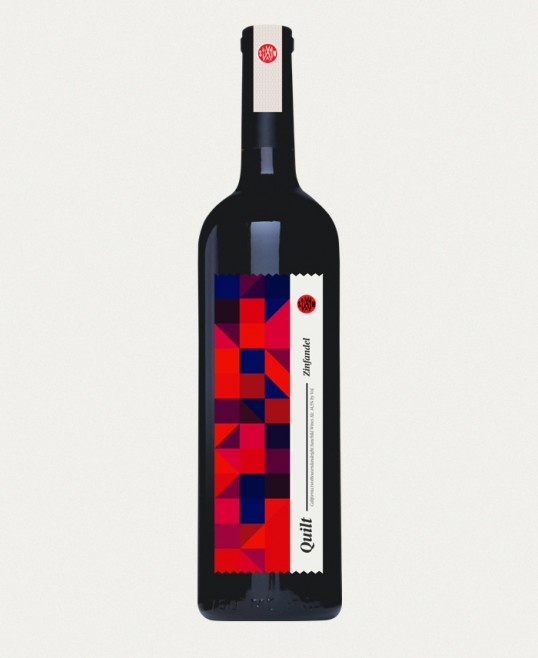 Designed by Joschko Hammermann | Country: Germany
"In his bachelor thesis Joschko Hammermann examines the connection between the customer and a wine. It became very important to create a immediate connection between those two. Thats why the wine labels consists out of wood, fabric, sandpaper and regular paper to give the customer an idea of the characteristics of the wine. He even developed an appearance of a winery which is called "Sunchild Wines" with 12 different labels."
March 19, 2012 | 6 Comments
Designed by Nik and Carole | Country: United Kingdom
"Expertly crafted from layers of luxurious damascus steel, this super premium range had to appeal to chefs and home cooks who take their cooking uber seriously. Midori, the Japanese word for green reflects the subtle tints of colour in the micarta handle and we commissioned an elegant wooden case, the traditional way to present something of such value."
March 19, 2012 | 5 Comments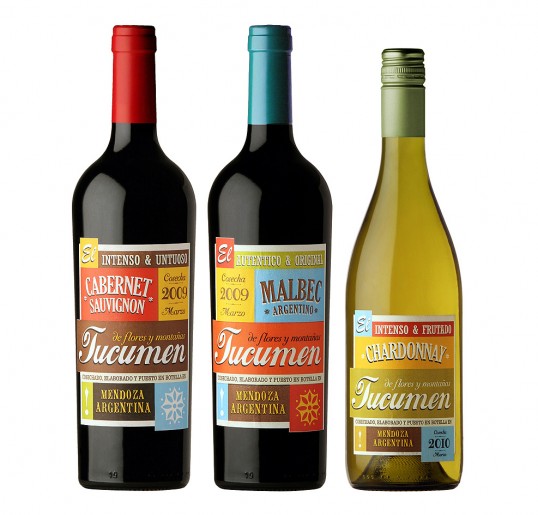 Designed by Guillo Milia | Country: Argentina
"Tucumen is a new line of wines Budeguer, a family company of immigrants who became major sugar producers in northern Argentina. After more than a century but returned to migrate to Mendoza, the land of vineyards to produce their own wines. The brand is a combination that joins the Argentinean regions of Tucumán (Sugar Land in Argentina) and Mendoza. The design attempts to convey the collage of cultures, styles, colors and textures of two lands as different but united in a single product that represents love for theirfamily origins."