December 27, 2012 | 6 Comments
Designed by Toni Hall | Country: United States
"Neverclear is a classier, less clear version of Everclear. Neverclear is a grain alcohol which has a very strong alcohol content. I made this package to reflect the effects of alcohol after having a few glasses while still staying classy with clean typography. The bottle is a diamond shape, and when you turn the bottle back and forth the optical illusion changes as you see it through the glass. These optical illusions will only become more interesting as the party goes on."
December 27, 2012 | No Comments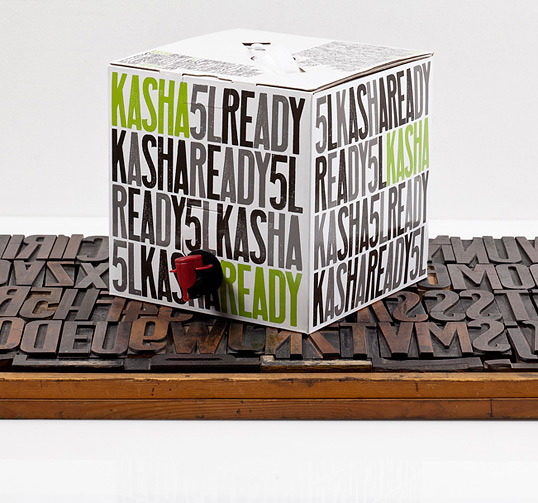 Designed by Marks | Country: Switzerland
"A taste of caipirinha. Graphic design from letterpress wooden typewriter "vintage fonts, recycle". The idea is to create a graphic frame when stacking the boxes."
December 26, 2012 | 5 Comments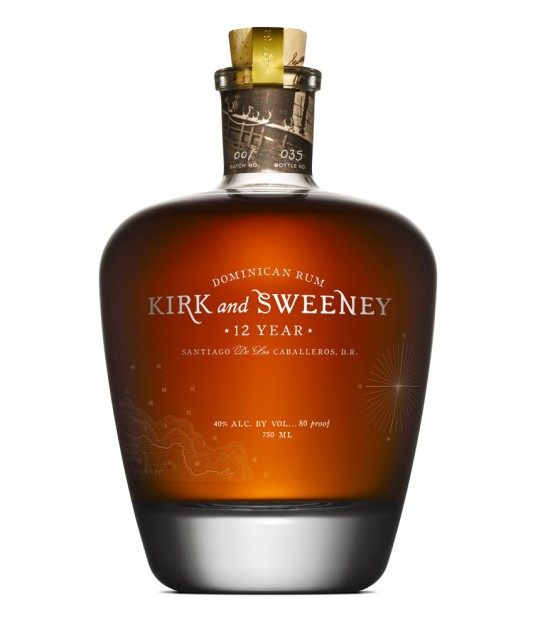 Designed by Studio 32 North | Country: United States
"Kirk and Sweeney was a wooden schooner, best known for smuggling rum from the Caribbean to the Northeast during the early years of Prohibition. The bottle and the raised cork were inspired by the elegantly squat 18th-century onion bottles, which typically contained rum. Playing off the concept of global navigation, an antique nautical map of the main rum smuggling route is silkscreened around the circumference of the bottle. The neck features custom hand-numbering, which speaks to the rare and precious nature of the cargo. Along with the ornate logo, the photo of the ship and the safety seal printed to look like nautical brass, the design serves as a reminder of the risk so many were willing to take for a taste of quality Carribean rum during the 1920's."
December 26, 2012 | 1 Comment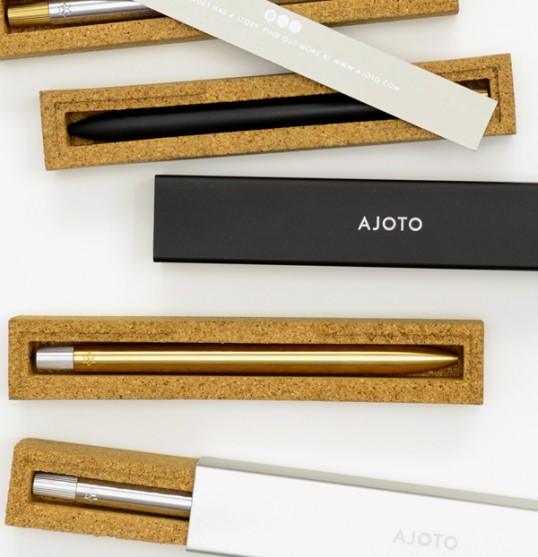 Designed by AJOTO | Country: United Kingdom | Kickstarter
"As a small team of 3 guys we've spent over a year and half developing every element of AJOTO and the Pen, finding the best manufacturers in the world to work with and refining each detail so it couldn't be any other way. basically we wanted to create pen for the process of 'Making Your Mark' , something you'd be proud to own and will want to carry every day to capture your thoughts and ideas."
December 25, 2012 | No Comments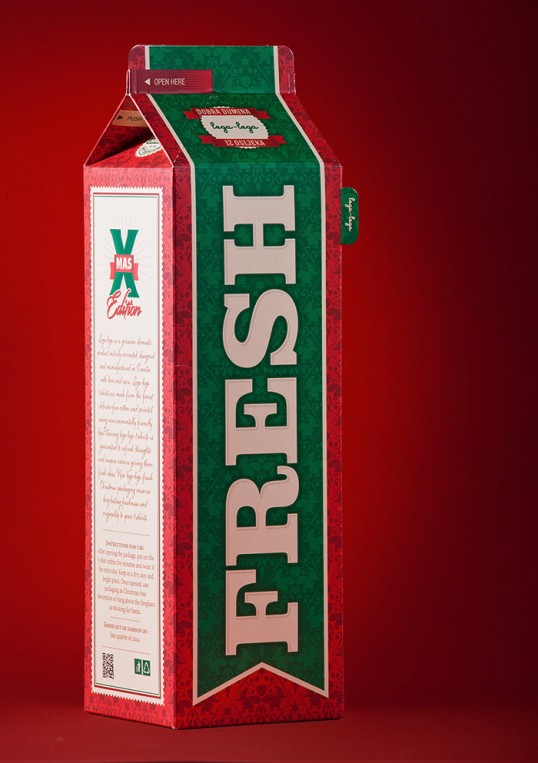 Designed by MIT | Country: Croatia
"We are proud to announce our new redesigned holiday Fresh t-shirt packaging! For the winter holidays we redesigned our Fresh packaging, giving it a bit of warmth and cosiness."
December 25, 2012 | 3 Comments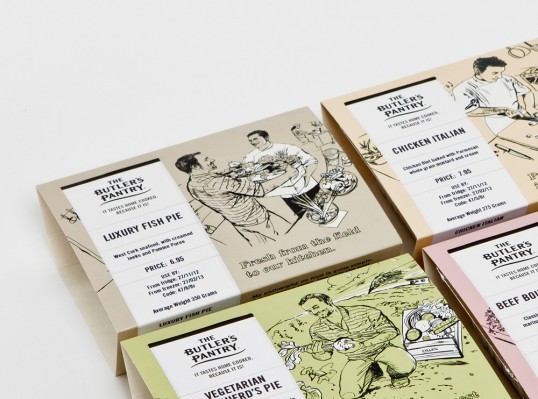 Designed by Brandcentral | Country: Ireland
"The concept was to create high impact packaging that told the story of how the food was prepared, each pack explaining part of the process from farm to the finishing touches."
December 25, 2012 | 1 Comment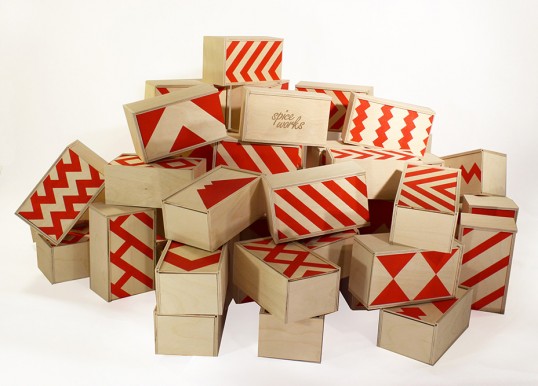 Designed by Studio Bup | Country: Canada
"We were commissioned with the task of creating a limited run of holiday gift boxes for Spice Works, a local company we've previously worked with. In order to give these already limited-edition packages a little something extra, we developed a production method which allows us to create one-off package designs while retaining the cost and time-effectiveness of medium-run production processes. Customers are encouraged to pick their favourite pattern in order to further enhance the spirit of gift-giving by including them in the final design decisions. We feel that this is a innovative idea in packaging design because even "exclusive" or "limited editions" are never truly unique. Multiple boxes can be purchased for gift-giving without the common "me-too" feeling recipients often get. The various patterns were created with a grid system in order to make the overall product line cohesive. In order to reinforce the idea that the box is not just a package, but a keepsake, the Spice Works logo is subtly located on the reverse of the lid.
Each box is hand-crafted in Baltic birch and contains mini-mold WECK jars filled with Spice Work's Artichoke Dip Mix and Mango Curry Dip Mix."
December 19, 2012 | 3 Comments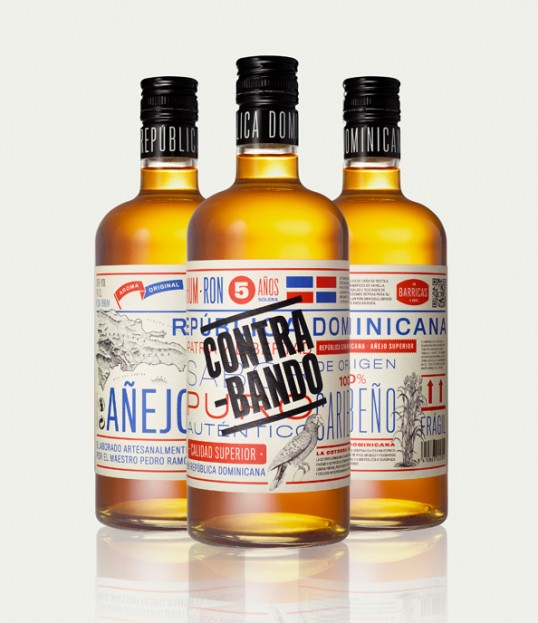 Designed by Tres Tipos Gráficos | Country: Spain
"Label design for Grupo Caballero's new rum. The goal was to emphasize the product's caribbean roots by stamping its name "Contrabando" (meaning smuggling in spanish) forcefully over the traditional graphic imagery, as if local customs had busted an original foreign product."
December 19, 2012 | 1 Comment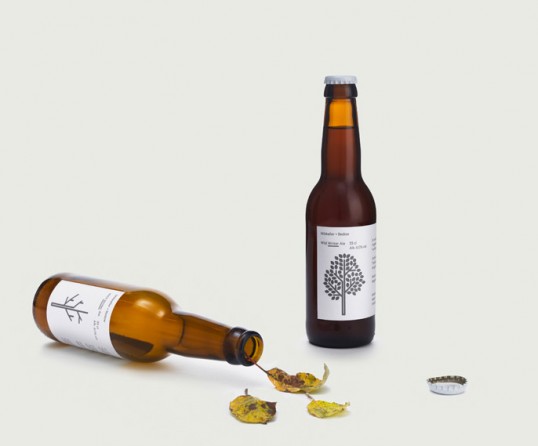 Designed by Bedow | Country: Sweden
"A collaboration with Danish brewery Mikkeller. This Wild Winter Ale is the fourth in a series of four seasonal beers released during 2012. The label is printed with a heat sensitive color — when the label gets warm the apple tree loses its leaves. Limited to 3,500 bottles."
December 18, 2012 | 5 Comments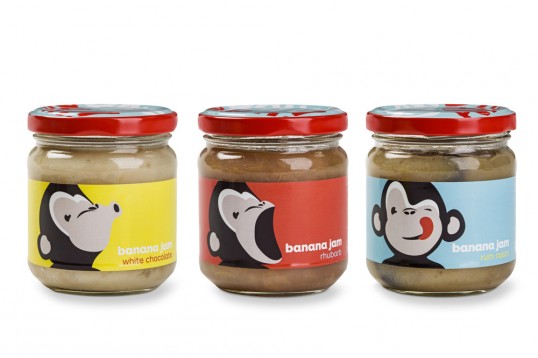 Designed by Peck and Co. | Country: United States
"Emilie Wildiers came to us with the idea of building a new brand around her unique, banana-based jam recipes. She runs a well-known company in Belgium that has been creating various jams and jellies since the 80′s. But, this is not just another condiment to add to the pantry. It's deliciously different. A shareable delicacy for every member of the family, from choosy moms and dads, to the kids.
The name we chose is unmistakable in any language. Say it out loud, and you can't help but smile. "Nom-Nom" the monkey is not only the hero of the brand… he's a new member of your family. Bon Apetit!"