January 28, 2013 | 5 Comments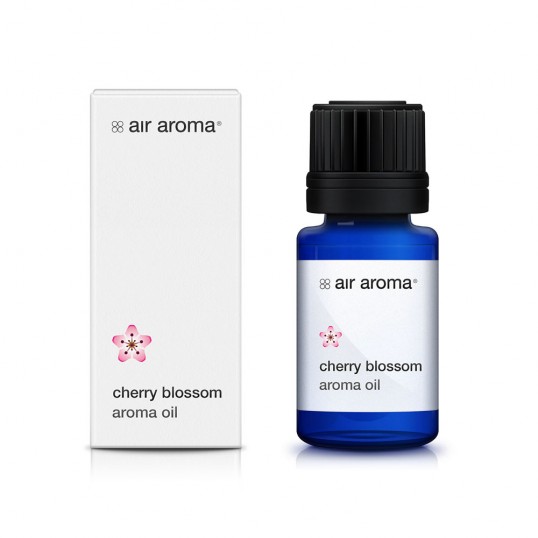 Designed by The Graphic Order | Country: Australia
"Consisting of 38 different fragrances, this packing design is for scent branding company Air Aroma.
Each fragrance was given it's own unique icon, combined with simple clean type this allows customers to easily identify each scent at a glance while standing out on the shelf from other brands."
January 28, 2013 | 5 Comments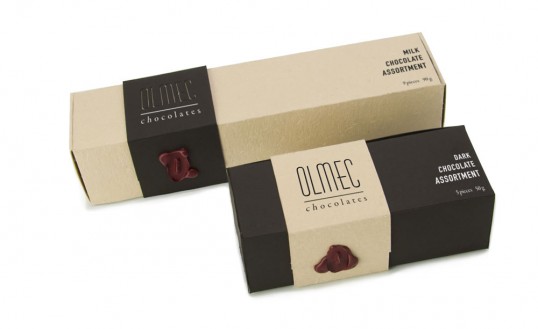 Designed by Lia McMillan | Country: Canada
"The project was to create an environmentally sensitive package for a box of chocolates.
Olmec Chocolates differentiate themselves by showcasing their raw, organic aesthetic. The box itself is made of 100% recyclable material. The chocolates are stacked on top one another and separated by a single strip of wax paper, eliminating the usual plastic mould and individual wax paper cups. The name of each chocolate is printed on the inside the box and coincides with the chocolate itself, as apposed to a more traditional legend that is typically printed on a separate piece of paper. The belly band is also made of recyclable material, and is held together by a wax seal."
January 27, 2013 | 2 Comments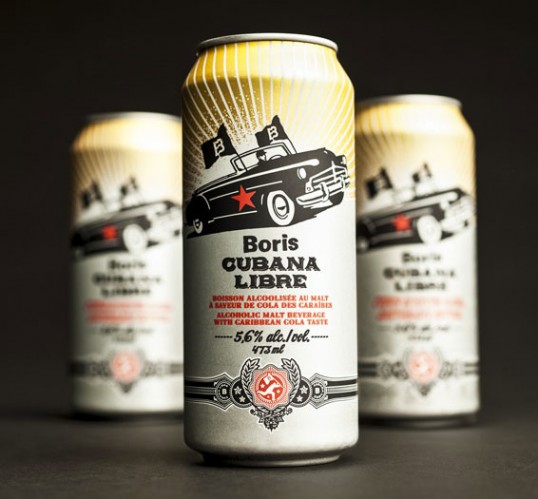 Designed by lg2boutique | Country: Canada
"lg2boutique has created the packaging for the fifth line in the range of Boris products. On the shelf you now can find the refreshingly new Boris Cuba Libre. This drink that contains alcohol is available in a 500ml format and tastes like a Caribbean cola that tantalizes with its Cuban flavour. lg2boutique was inspired by some rather strong Caribbean icons, presented within their Latin culture. We can see these references in the phrases "carro Americano", "la Estrella Solitaria" and the recognizable "habano", all of which contribute to Cuba's reputation."
January 25, 2013 | 3 Comments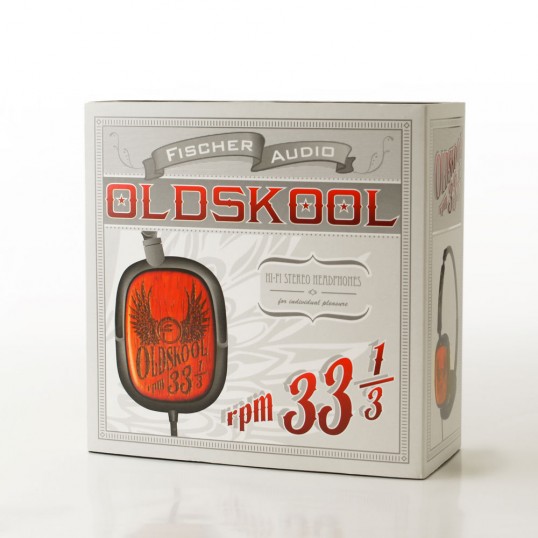 Designed by Fischer Audio | Country: Russia
"Fischer Audio headphones were developed with the help of state of the art technology, framed in retro-styled housing, they feature natural wood with precise engraving. Their sound takes the best from both era in rich fusion of modern detailed and dynamic sound complemented by natural, full and rich vintage feel. All this is packed in light and portable design, so the headphones just disappear on your head."
January 25, 2013 | 2 Comments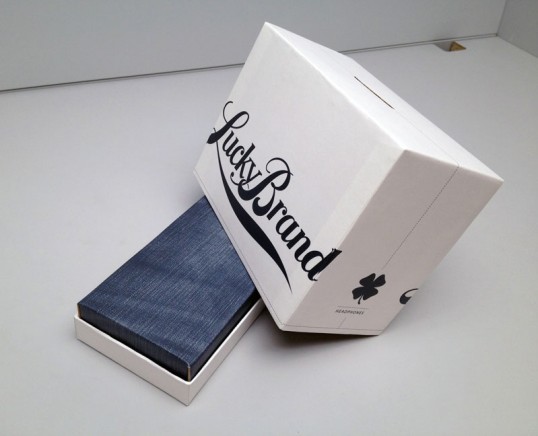 Designed by Mark Kaiser & Annie Lenon | Country: United States
"Early proto-types for some packaging I've been developing with industrial designer Annie Lennon for our expanding tech accessories line. This was the first pass from the manufacturer, still a work in progress (we were about half-way through our brand identity redesign when we were working on this initial pass, palette and logo treatment wasn't quite there yet)."
January 23, 2013 | 1 Comment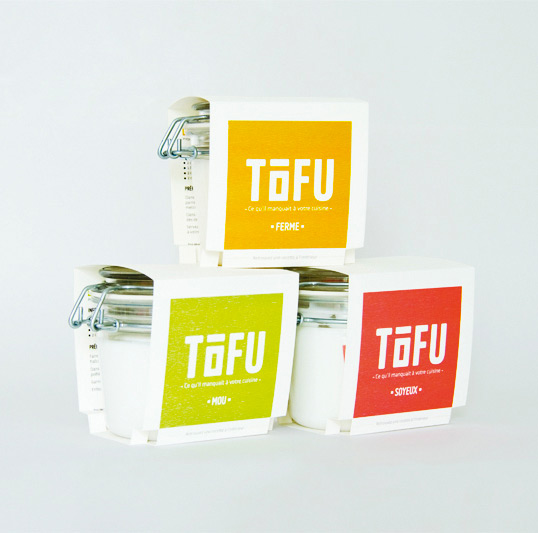 Designed by Cécile Dumetier | Country: France
"Branding and packaging for a brand of Tofu. The objective is to westernize this product and to encourage people to include it in their daily meals. To do so, a few recipes are included on the packaging."
January 22, 2013 | 4 Comments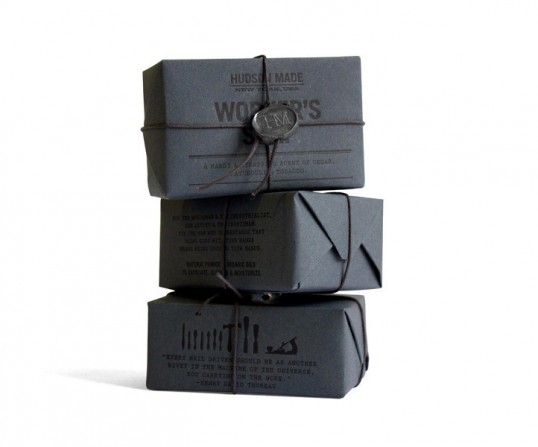 Designed by Hovard Design | Country: United States
"Introducing the Hudson Made Worker's Soap. This small batch artisanal product is for the man (or woman) who understands that being good with your hands means being good to your hands.
Hudson Made packaging references a time in history when every item was individually boxed and packed by hand upon production. Hand wrapped and string tied with a lead seal, each soap is securely protected and unique. The incorporation of traditional printing and letterpress typography on sustainable paper creates a valued product presentation.
All of Hudson Made's packaging is manufactured locally and meticulously selected for a truly regional product. The typography itself is balanced between contemporary simplicity and the heritage implied by nineteenth-century design."
January 22, 2013 | 3 Comments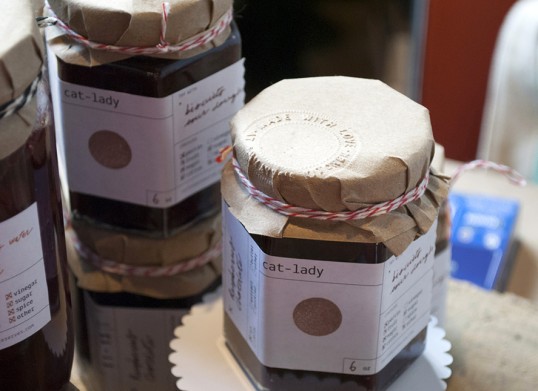 Designed by Sumayya Alsenan | Country: United States
"The logo was set in the font Lekton. The color palette included black and white, and a accent color associated with each product. The labels were printed on white matte labels, the blanks were filled out by hand, and then the center image was rubber stamped. The jar caps were covered in post office brown paper, and then embossed with a personal embosser. Then was tied with black & white butcher thread.The products then were placed in hand-stamped muslin bags."
January 21, 2013 | 3 Comments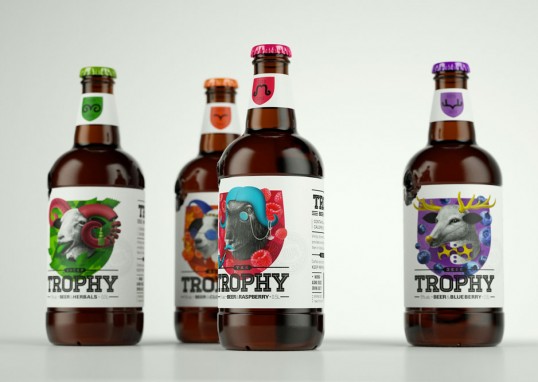 Designed by Galima Akhmetzyanova & Pavla Chuykina | Country: Russia
"Hunting is one of the oldest human instincts. Do not restrain yourself. Let's go into the wild. Ignite your hunting passion and feel the rush of adrenaline. Track down a prey. Get your trophy."
January 21, 2013 | No Comments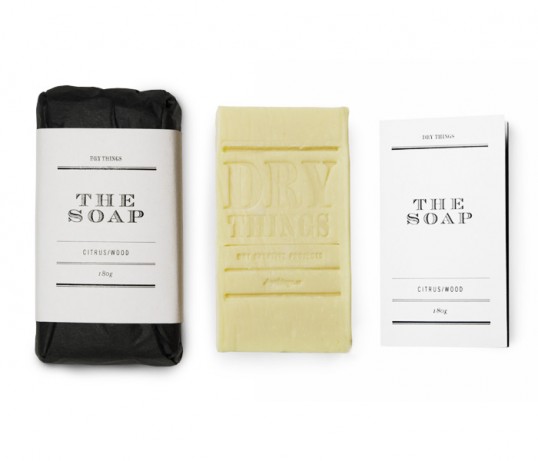 Designed by Dry Creative Projects | Country: Sweden
Ecological soap made from olive oil. Scent: Citrus and wood.