September 3, 2009 | No Comments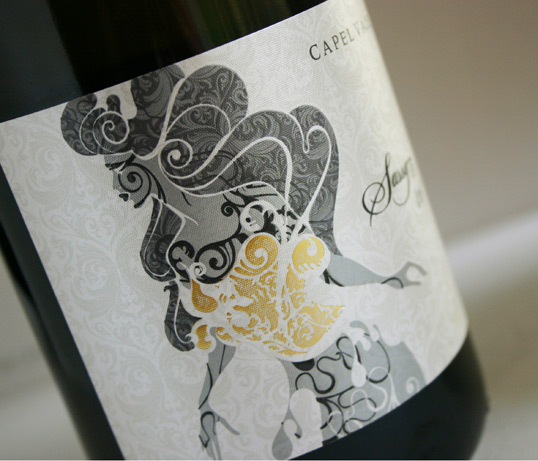 Designed by Public Creative | Country: Australia
"Capel Vale Wines is a pioneer in the Western Australian wine industry and amongst the first to be established with vines planted in 1974. PublicCreative was engaged by Capel Vale in 2007 to re-brand the entire company's communications and packaging. Sassy is the last in a long line of 're-invention' projects for Capel Vale.  The breif was to create a new stand alone brand for their Sparkling product.
September 2, 2009 | No Comments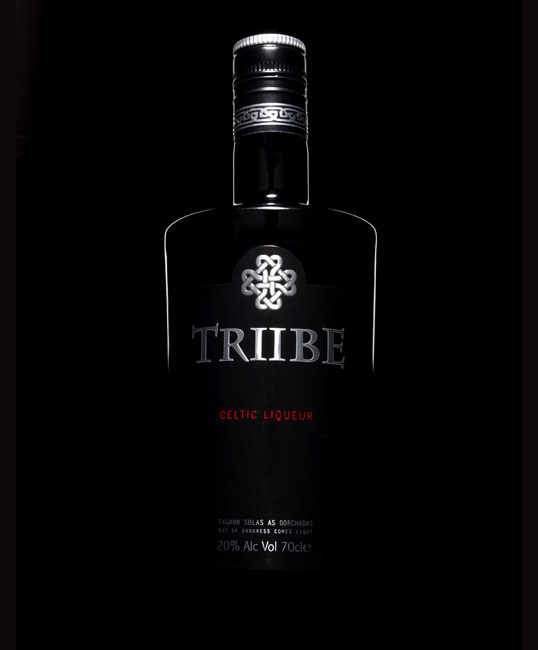 Designed by Reformed Spirits Company | Country: United Kingdom
"The Reformed Spirits Company is excited to announce the launch of Triibe, the world's 1st clear cream liquor.  Over several years the RSC has painstakingly used its specialist skills and knowledge in the drinks industry to create a premium cream liquor that is dairy and lactose free.  Triibe is velvety smooth with subtle hints of vanilla, caramel and chocolate.  The crystal clear liquor was created using top quality organic ingredients including charcoal filtered Irish malt whiskey blended with honey and royal jelly for a delicious taste sensation.
August 31, 2009 | 6 Comments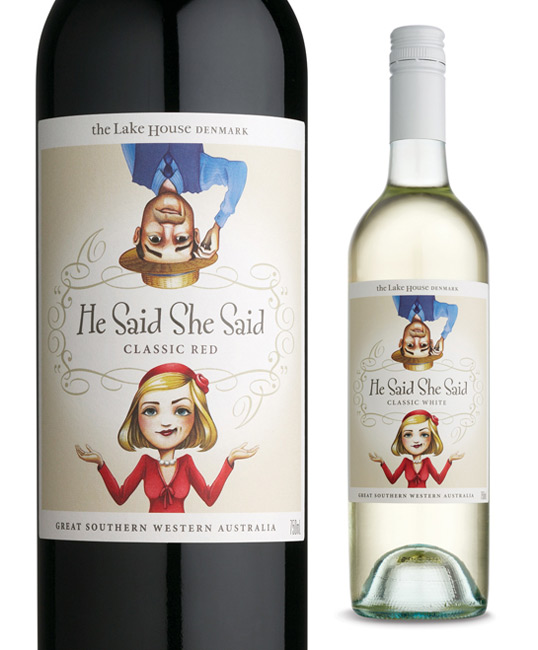 Designed by Manifesto Design | Country: Australia
"Communication between the sexes has long been hazardous. He says "wrong way down", she says "right way up" and before you know it things have gone all topsy-turvy. Frustrating at times, yet never dull, it's best discussed over a good bottle of wine!
'He Said She Said' is the fun and quirky entry level wine range for The Lake House Denmark in Western Australia. The naming and label is designed to inspire conversation and spark a healthy debate at the dinner table."
August 30, 2009 | 5 Comments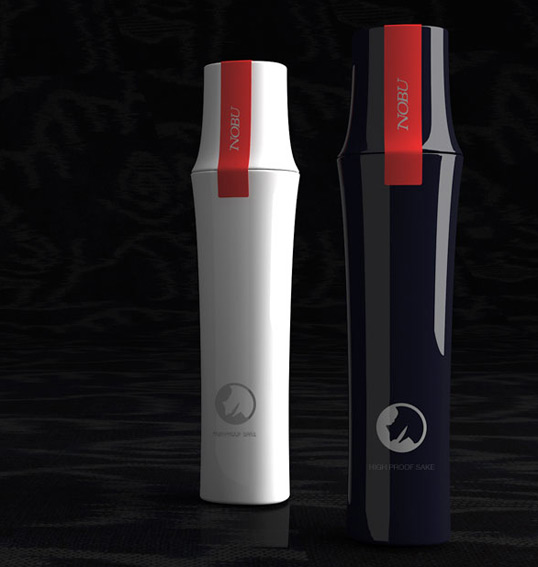 Designed by ChappsMalina | Country: United States
Using bamboo as inspiration, ChappsMalina created this beautiful and unique structural design for the world famous Nobu Japanese Restaurant.
August 28, 2009 | 2 Comments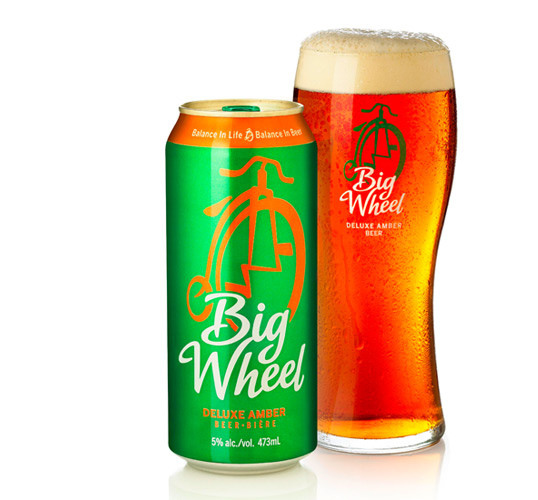 Designed by Brand&Tonic | Country: Canada
"As the popularity of the Amsterdam Brewing Company's craft-brewed beer has grown, so has the demand for additional offerings from an increasingly wider audience.
A deluxe Amber with contemporary styling, Big Wheel speaks to today's beer drinker- modern and progressive with discerning taste. No longer relegated to beer's traditional trappings, the Big Wheel can and its logo, a contemporary take on the old penny-farthing, represent the balance between traditional recipes, hand-craftsmanship and modern society."
August 27, 2009 | No Comments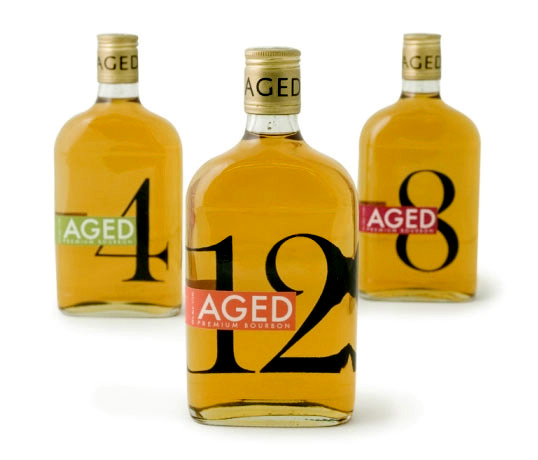 Designed by Michael Iny | Country: United States
"The assignment was to do a fresh design for alcohol packaging. My idea was to create a line of bourbon that were aged at different years and one can enjoy these bourbons no matter their budget. In terms of packaging, the beauty lies in the simplicity of the graphics, the vintage appeal of the bottles, and the multi-dimensional ways of viewing the label."
August 27, 2009 | 2 Comments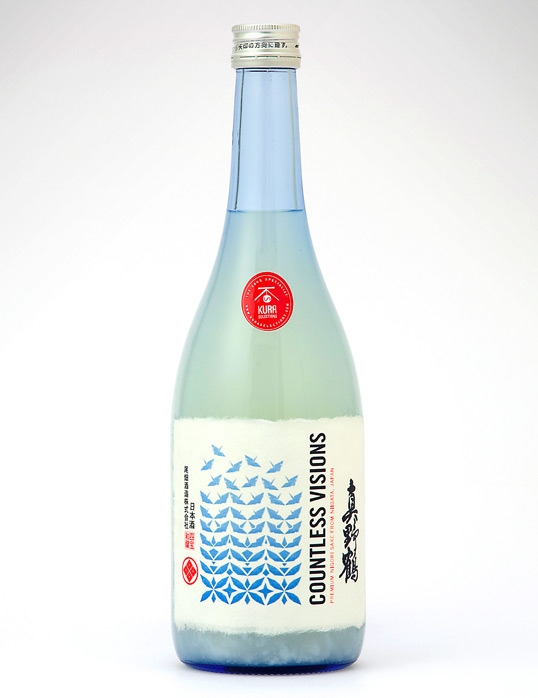 Designed by Boldrini & Ficcardi | Country: Argentina
"Inspired by the drawings of M. C. Escher. An origami flower became a crane. Designed by Boldrini & Ficcardi in Argentina for the US market. Released in August 2009"
August 26, 2009 | No Comments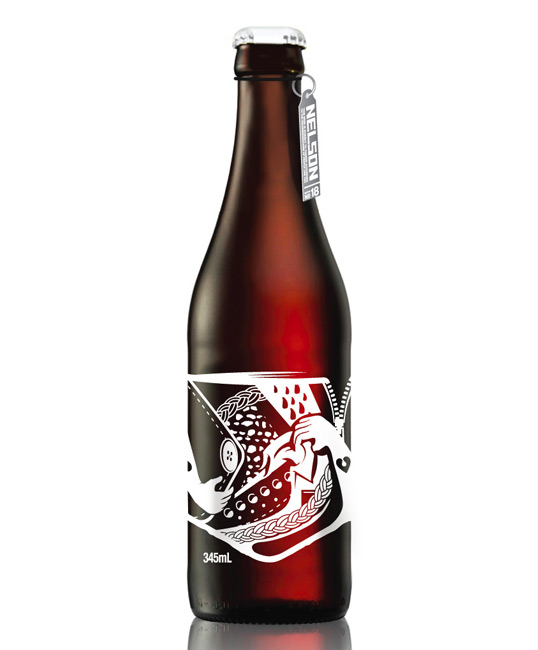 Designed by Trimäpee | Country: Australia
Melbourne-based fashion house Trimäpee (Trim-mar-pea) has joined the likes of Sonny Day, Biddy Maroney and The Temper Trap, in collaborating with NELSON to design the beer's latest limited release label.
August 26, 2009 | 2 Comments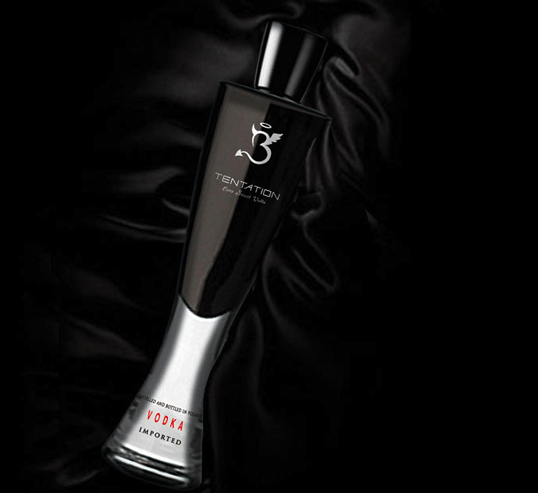 Designed by Optima Brand Design | Country: France
"This Vodka packaging is designed for a female target, but not only. The French Designer, Patrice Rouillard, has imagined this exciting bottle, thinking about women's delicacy and their beauty. It's inspired from luxurious perfume shapes and under lines women's ambiguity. Angel and Demon, Soft and Wild, Mother and Lover, Pure and Dark.
A 'Haute Couture' package, with soft and pure lines, make of this bottle, a jewel in a case. A real French Touch.
Creation of brand identity, design of glass shapes, declension of communication on the whole concept."
August 25, 2009 | 1 Comment
Designed by Redthumb | Country: The Netherlands
Interesting use of label shape to convey the name of La Tulipe, an award winning french wine.