February 23, 2009 | 1 Comment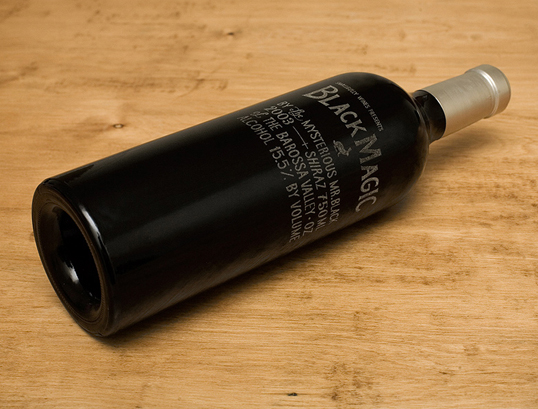 Designed by Mash | Country: Australia
"The top of the pops produce for Small Gully, by wine maker Stephen Black.  This limited edition wine represents the best of the Small Gully range and a wine personally developed by the mysterious Mr. Black. The concept was to produce a simple hand written, almost home made package, as if the wine maker had scratched the details of the wine into the bottle himself. A beautiful imported glass bottle was chosen that Mash then had laser etched. The words actually cut into the surface of the glass giving a great tactile and very raw feel. Something that screen printing could not achieve. The result was a cross between contemporary luxury and personalised roughness."
February 21, 2009 | No Comments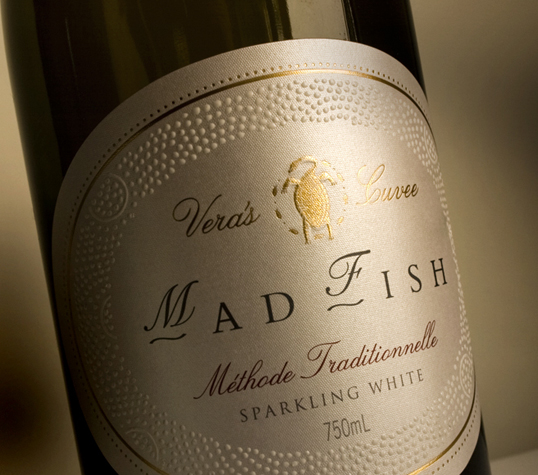 Designed by Public Creative | Country: Australia | Fonts used: Formal Script, Trajan
"The limited release MadFish Sparkling label was designed to work in sympathy with already famous Australian MadFish wine brand."
February 20, 2009 | 2 Comments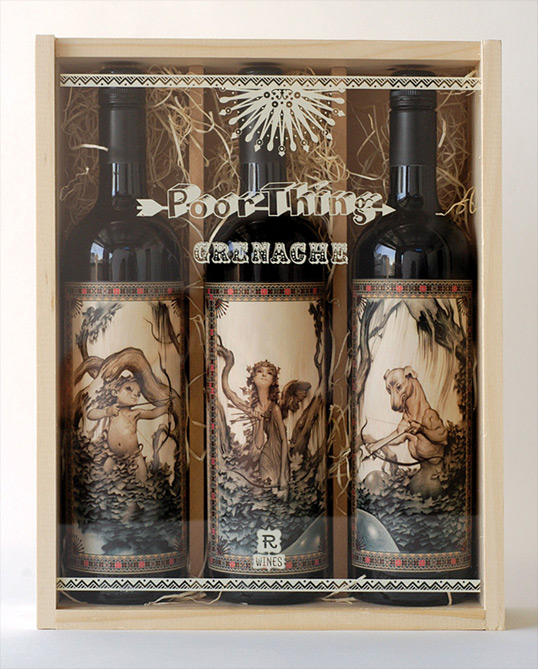 Designed by James Jean | Country: United States
"I worked with the Grateful Palate a while ago on a series of wine labels, and they are finally available for sale. The theme was Southern Gothic, and I brainstormed some concepts with owner Dan Philips and designer Beth Elliot. They gave me a lot of creative freedom, and the typography was expertly done by Jeff Keedy. There are little bits of foil printed in the intricate framing elements.
I researched the imagery and stories from the region and time period to get inspired: some immediate triggers were kudzu, sprawling oak trees, and antebellum images like the Southern Belle."
February 19, 2009 | 2 Comments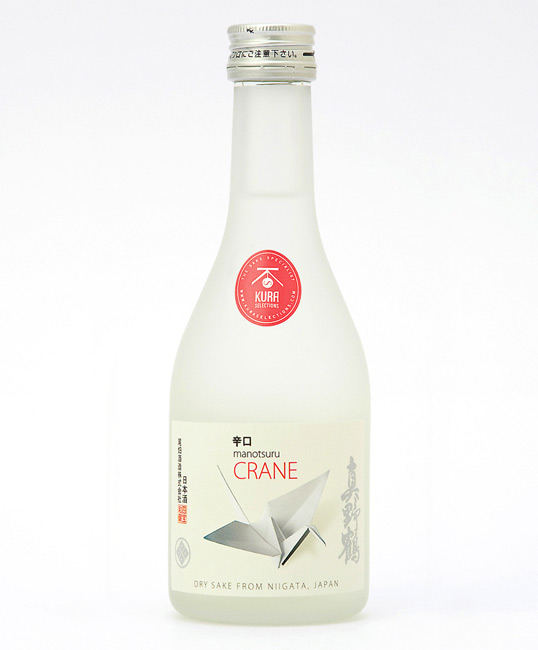 Designed by Boldrini & Ficcardi | Country: Argentina | Fonts used: Myriad
Thanks to Boldrini & Ficcardi for sending us this Origami inspired design for Crane Sake.
February 19, 2009 | 7 Comments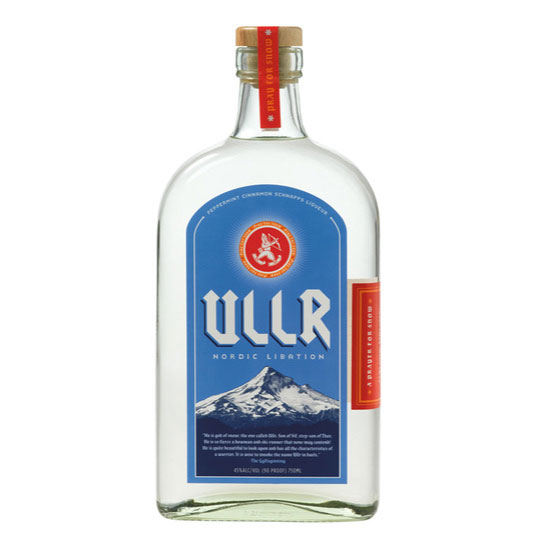 Designed by Leopold Ketel & Partners | Country: United States | Fonts used: FF Pullman
"The peppermint schnapps category didn't have a brand that truly represented the lifestyle of its audience. So we worked with Hood River Distillers to create ULLR, a libation for snow enthusiasts named after the Norse god of snow sports."
February 18, 2009 | 1 Comment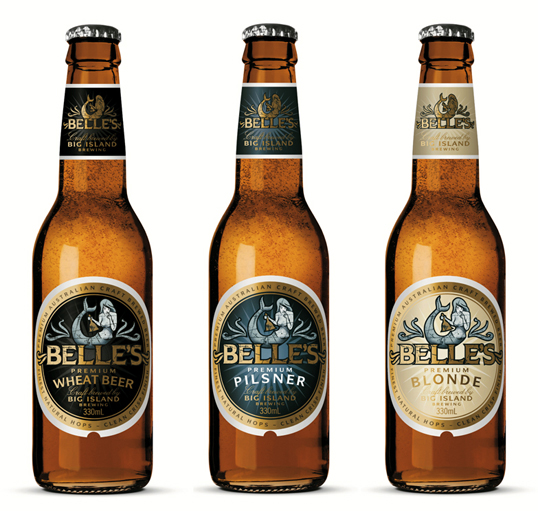 Designed by Public Creative | Country: Australia
"Belle's is a new beer product aimed squarely at the premium end of the market. Public Creative created the name, character, story and designed all the branding for Belle's beer."
February 17, 2009 | 2 Comments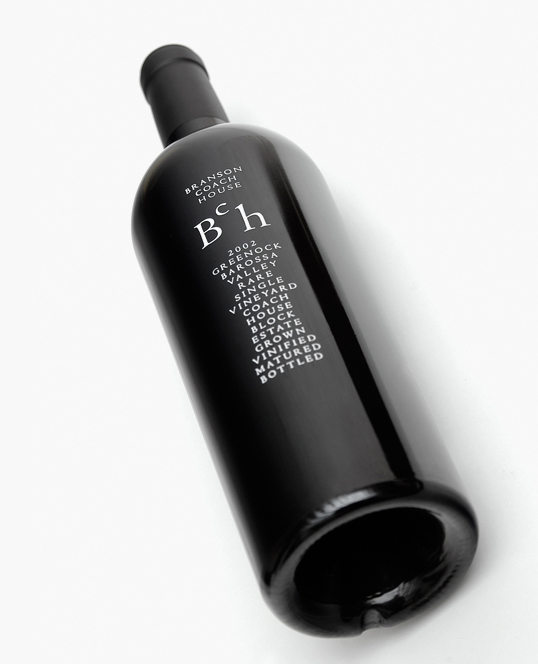 Designed by Mash | Country: Australia

"This super premium wine is a simple typographic approach using 1 colour screen printing with a beautiful imported bottle from Saver Glass."
February 17, 2009 | 3 Comments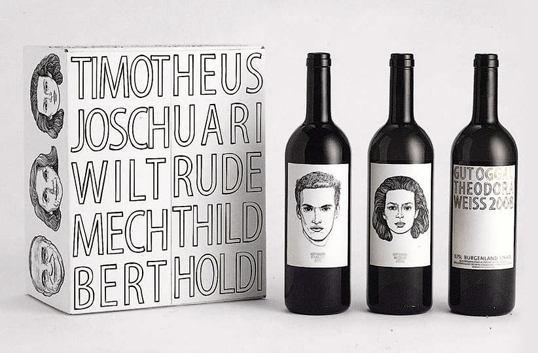 Designed by Jung von Matt | Country: Germany
"The Oggau Estate is a new wine growing estate that produces 9 wines with different characters. Each wine has its own individual character with its own story and complex, changing relationships. A wine family comprising of grandparents, parents and children with intrigue, secret affairs, arguments, colourful characters and the odd black sheep. A typical family clan."
February 14, 2009 | 4 Comments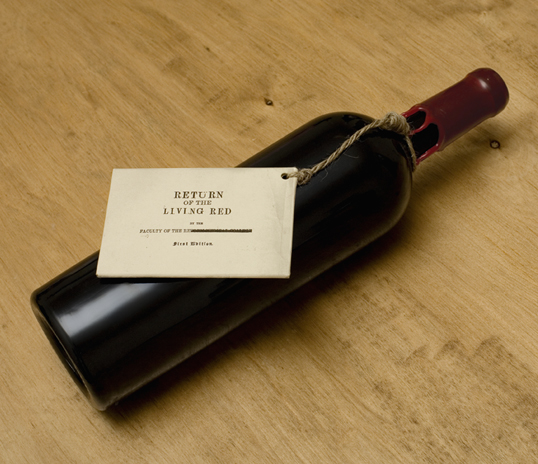 Designed by Mash | Country: Australia
"Mash has been involved with a variety of packaging and branding projects with Redheads Studio of McLaren Vale. At the top end of their fine wines is the 'Return of the Living Red'. Packaging needed the usual unique Redheads touch. As this wine is non-vintage it has no age (the 2 grape varieties coming from different vintages). This was a complex fine wine with no listed age; a mysterious and intriguing wine. To compliment this the nature of the product, Mash developed a concept to create a small pack containing missing and/or suppressed crime files implying the existence of the living dead in and around the vineyards. With use of disturbing illustrations and fascinating old photos on a toothy uncoated paper the concept was bought to life. A slip knot with old twine and a deep red wax dipped bottle went with the old crime file folder to create one of our favorite wine packaging pieces."
February 13, 2009 | No Comments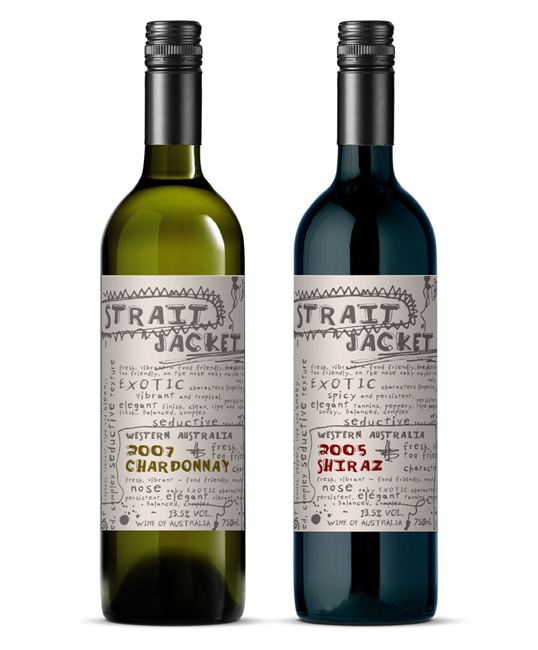 Designed by Public Creative | Country: Australia
"Inspired by the madness that erupts at vintage time and making fun of winemakers tasting notes, the Strait Jacket brand is and Australian wine sold as a niche product in the US market.