February 10, 2014 | No Comments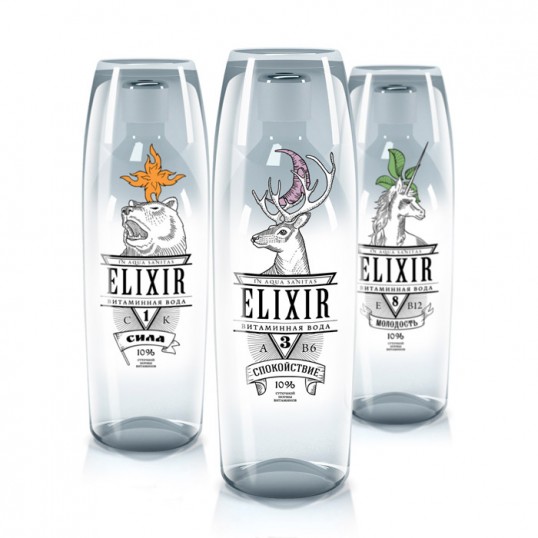 Designed by Barysheva Yana | Country: Russia
"Elixir was chosen as the brand name as it is widely known to represent eternal life, immortality, and well being. The brand logo was then set out in a clear and sharp font representing an up market professional appearance that will appeal to a broad consumer market.
In addition the logo includes the Latin slogan In Aqua sanitas this is taken from the Latin saying "In vino veritas, in aqua sanitas" . "In whine there is truth In water Their is health". This combined with Elixir adds to the overall feeling of health, youth and vitality. To complete the Logo the words Vitamin Water are clearly displayed to insure the consumer understands and relates to the product and its contents.
The brand is divided into 3 varieties each with, A different symbol, Animal, number, vitamin content, and subtitle name that all directly represents the benefits of the individual products. The symbols, numbers, and animals have been carefully selected and combined to create visually attractive graphics. Each with deep symbolic meaning, enabling consumers to relate to the benefits of each product on offer."
November 14, 2013 | 1 Comment
Designed by STUDIOIN | Country: Russia
"The target audience for smoothie's in Russia is primarily wealthy and active young woman. Be True's new crown identity formed from a splash speaks to the fresh quality of their product and the royalty of their customers."
November 11, 2013 | 1 Comment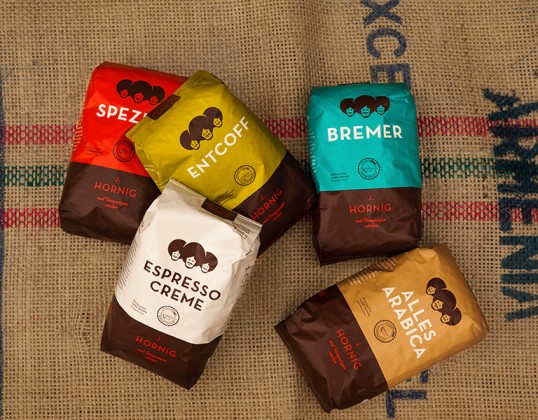 Designed by Moodley Brand Identity | Country: Austria
"For 100 years now, J. Hornig has been bringing delicious coffee to Austria. It's a popular family-run business with traditional roots. Nevertheless there's no better time than now to "restart" the brand. To focus on the future and to stop following the trends of the past few decades. J. Hornig still knows how coffee tastes best: Black, natural and home-made. It's the essence that counts most. And the pleasure when roasting coffee."
September 19, 2013 | 1 Comment
Designed by QNY Creative | Country: United States
"Victoria's Kitchen is a young californian start up, first launched their Almond Water in 2012. Inspired by a traditional and artisanal recipe from grandmother's kitchen, Almond Water is the perfect combination of delicate yet tasty flavors. Infused with natural extracts, flavors and a hint of sweetness, Almond Water is a refreshing alternative to lemonade or iced tea."
September 19, 2013 | 4 Comments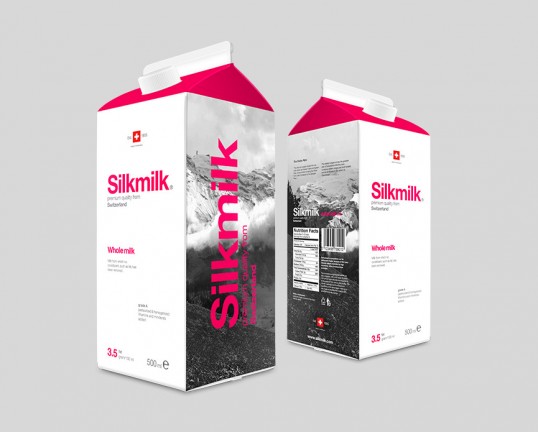 Designed by Darkoo | Country: Hungary
"I wanted to make a "half minimalistic" style conceptual package, with a traditional font of Switzerland. Different types of milks are given different rich colors to distinguish itself."
September 11, 2013 | 2 Comments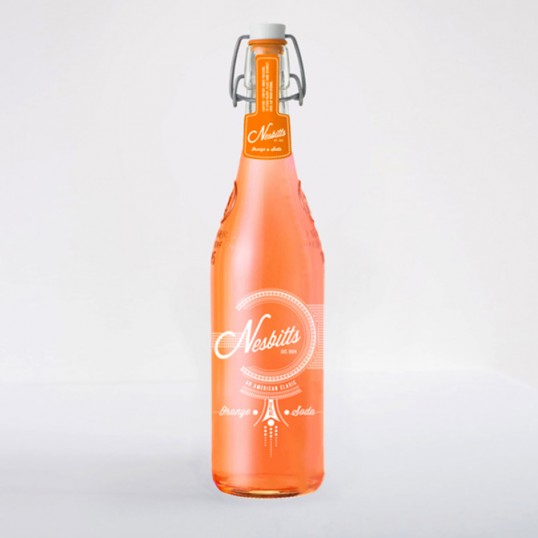 Designed by Emily Shaw | Country: United States
"Nesbitts was a popular brand of orange-flavored soda in the United States for a large part of the 20th century. Nesbitts was produced and distributed by the Nesbitt Fruit Products Company of Los Angeles, CA.
They also produced other flavors of soda under the Nesbitts and other brands, but none were as popular as the orange variety."
September 10, 2013 | 8 Comments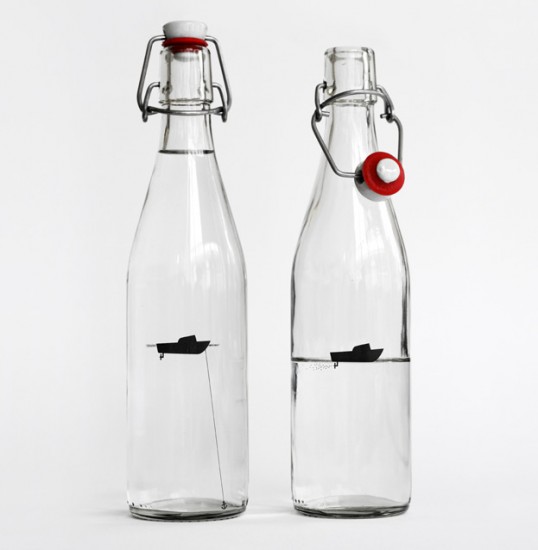 Designed by Designers Anonymous | Country: United Kingdom
"We designed refillable water bottles for use during meetings held in our studio. Our bottles feature a simple silhouette of a boat (in-keeping with our brand styling) the boat was a natural fit for a water bottle. On the still water bottle It's anchored and stationary; for sparkling water, the propeller creates bubbles."
September 8, 2013 | No Comments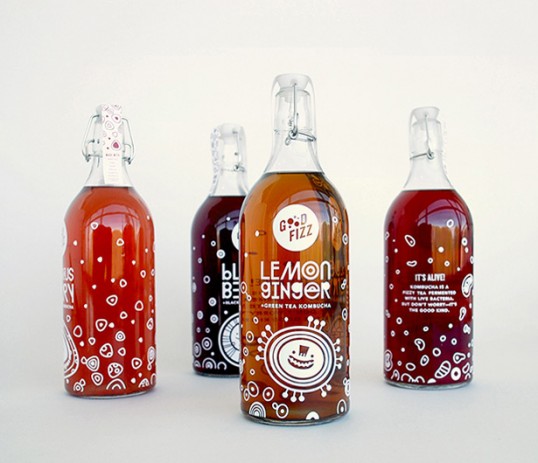 Designed by Lydia Nichols | Country: United States
"Good Fizz is an MFA project conceived to explore both branding and packaging for an invented kombucha company. Embracing the fact that kombucha is comprised of tiny living organisms, each bottle features happy illustrations of floating bacteria as well as custom type that wraps the entire bottle. The paper seal on top lists ingredients along with the warning, "Don't Shake! It's Fizzy Enough Already." 
September 5, 2013 | 4 Comments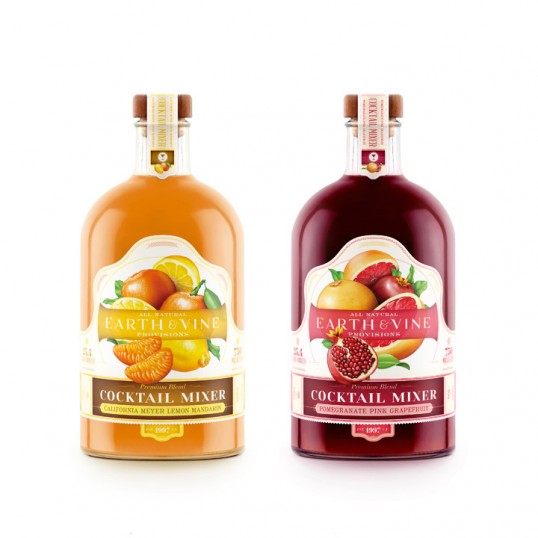 Designed by Moxie Sozo | Country: United States
"Earth & Vine Provisions offers more than 60 different jams, sauces, dressings and beverage elixirs for the gourmet market. Whether someone is a beginner cook or an advanced chef, the California-based company offers something for everyone. Earth and Vine's dedication to crafting the finest products on the market has garnered them numerous international awards, but also means the products are priced at a premium. Unfortunately, the branding and packaging did not reflect the quality of the food itself. Moxie Sozo was hired to rebrand, reposition and repackage Earth and Vine's entire lineup. Beginning with the beverage elixirs, the agency examined every aspect of Earth and Vine's offerings, including the pricing strategy. Since relaunch, Earth and Vine's sales have increased over 450%. The company is now positioned for strong growth and is reaching a far greater audience than ever before."
September 1, 2013 | 2 Comments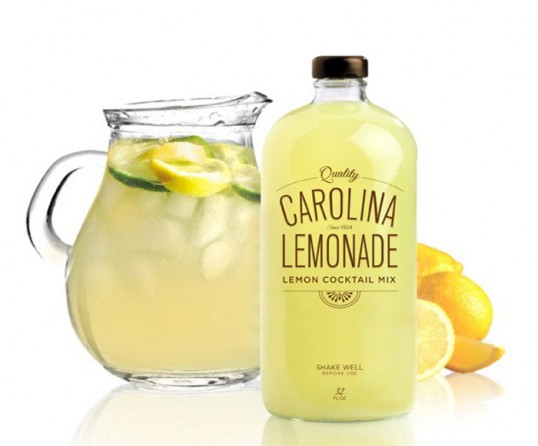 Designed by Jessica Haas | Country: United States
"This was a school assignment in Packaging 101. The project was to design a beverage of your choice and the challenge was hat you're limited to only one color. We the lack of 4 color imagery I was forced to utilize the color of the beverage itself. A few people in my class were doing juice so I moved to a more fun option, a cocktail mix which allowed me to experiment with different bottle shapes. The Boston round had a great feel to it and was calling out for typography. I decided to keep it simple and just use type but my professor felt it needed some sort of appetite appeal. I finished the assignment off with a small illustration of a lemon slice which I think really makes the piece eye catching."