November 11, 2015 | 1 Comment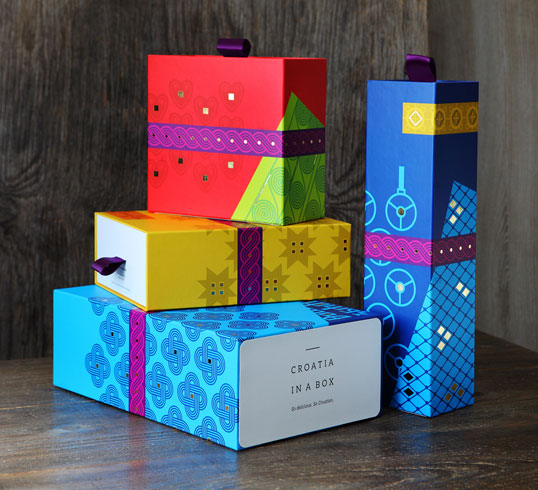 Designed by Izvorka Juric | Country: Croatia
"Croatia in a Box is a new brand in the of tourism and gastronomy sector. Croatia in a Box delivers high-quality Croatian products in the product line of gift / souvenir packaging and in the future through a chain of "pop-up" stores. The project includes the creation of verbal and visual communication, visual identity and the design of the packaging systems / packaging line of gift boxes for various combinations of product packages. Communication is primarily oriented to tourists with more purchasing power, who travel through Croatia for business or pleasure, looking for a souvenir / gift representing Croatia in a different and fresh way. On the other hand there are Croatian citizens who look for an interesting, valuable and a representative present."
October 8, 2015 | No Comments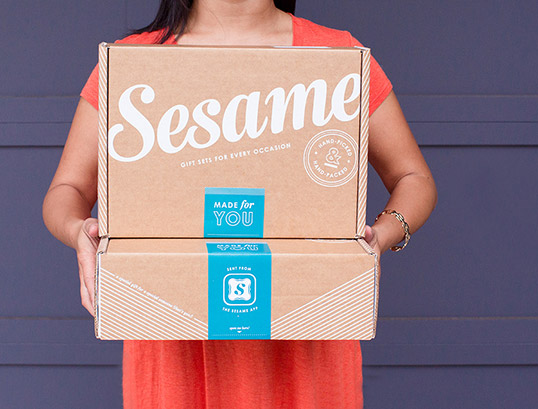 Designed by Jaclyn Lee | Country: United States
"Aimed at providing an over-the-top unboxing experience, our newly designed gift box, reflects the fun, exciting experience of receiving a surprise at your doorstep, while also showcasing the gorgeous, artisanal products we curate into our gift boxes.
Each Sesame gift set includes a kraft gift box designed with playful messaging and bold patterns, an enjoyment guide featuring vibrant imagery and details about each gift set item, luxurious vellum concealing the items, and a personalized message card slipped into a sleeve. A vibrant, Sesame blue, wrap-around sticker seals the gift set and adds a pop of color to the outer gift box. While the gift box acts as a neutral backdrop, which allows the gift items to take center stage, it is a stunning addition to the unboxing and gift set experience."
October 6, 2015 | No Comments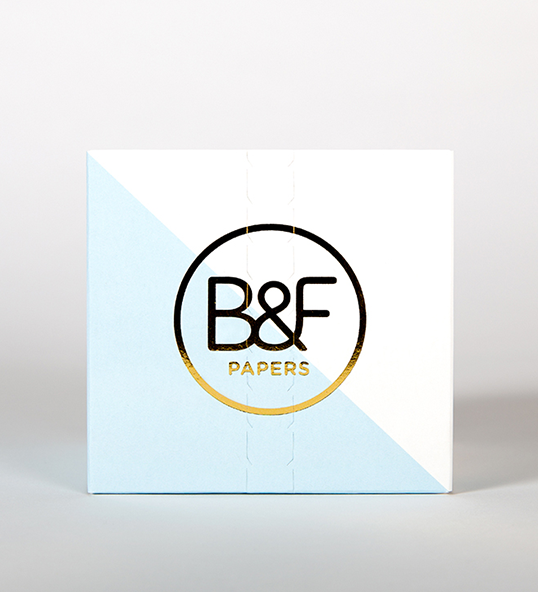 Designed by Supply & Think Packaging | Country: New Zealand
"Working with Supply, specialist New Zealand paper merchant B&F Papers recently decided to release a carefully considered packaging stock collection. Given that the packaging sector has some large suppliers already established, they realised they had to create a promotional piece that was unique; a crafted design item that appealed to both designers and printers alike.
Supply collaborated with cardboard engineer Think Packaging to develop a packaging piece that embraces the enjoyment and discovery of opening a well crafted form of packaging. The recipient is encouraged to explore the piece; turn it over their hands; be surprised by opening the packaging in a number of ways and enjoy the different contrasts found in the combined stocks, varnishes, foils, untreated stocks, unexpected folds, playful colour and typography."
August 20, 2014 | 2 Comments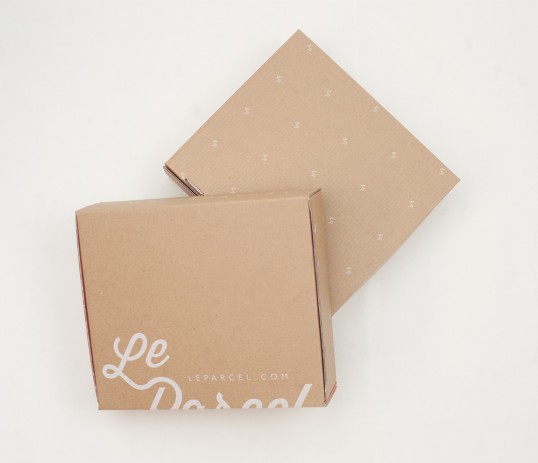 Designed by Seven Fifty Five | Country: United States
"The 2015 Le Parcel packaging system is the 3rd round of packaging systems Seven Fifty Five has created for Le Parcel. Each iteration serving a new purpose; a response to challenges faced by the company's subscription business model.
The challenges to address with this edition of Le Parcel's packaging was first, weight. To accommodate this need the framework of the box had to be completely redesigned, including the use of a lighter-weight cardboard box. Graphics, including the bold pink interior, are silk screened rather than printed on a paper label – a typical graphic application."
March 27, 2014 | 2 Comments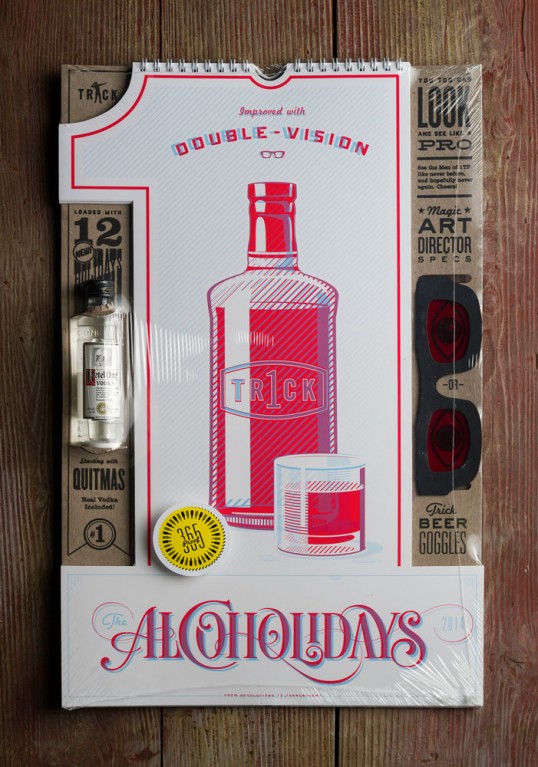 Designed by One Trick Pony | Country: United States
"This is the 10th year our agency is celebrating the "Alcoholidays," so we had to commemorate the occasion in true, ridiculous, and overthe- top style. We created 12 new holidays for our clients to celebrate throughout the year, casted different men from the agency as models for each month, and put the ladies in control to flip the pin-up calendar stereotype on its head. We wrapped the whole thing up in a 2-color overprint technique that required custom decoder glasses to see, and bound it on a die-cut chipboard that was silkscreened inhouse. The result was 365 days full of Alcoholiday cheer."
August 20, 2013 | 1 Comment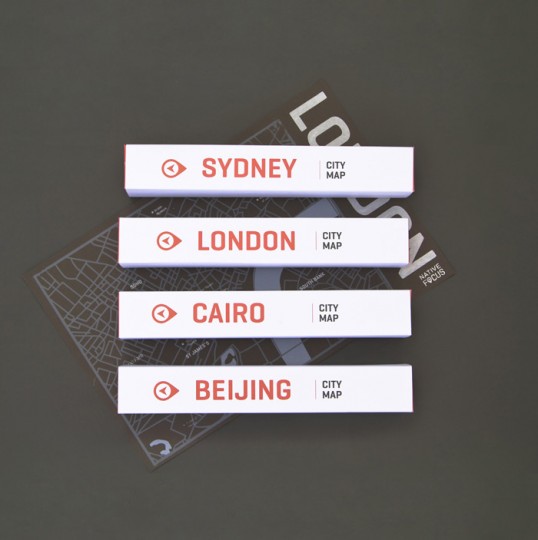 Design by Beth Sicheneder | Country: United States
"These packages were developed to hold maps of some of the largest and most traveled cities in the world. They display city destinations boldly and clearly with the use of large, eye-catching typography. The vibrant, minimal coloring was chosen to create a vibe of excitement and clarity. In the complex world of travel, finding your way should be made easy."
August 13, 2013 | No Comments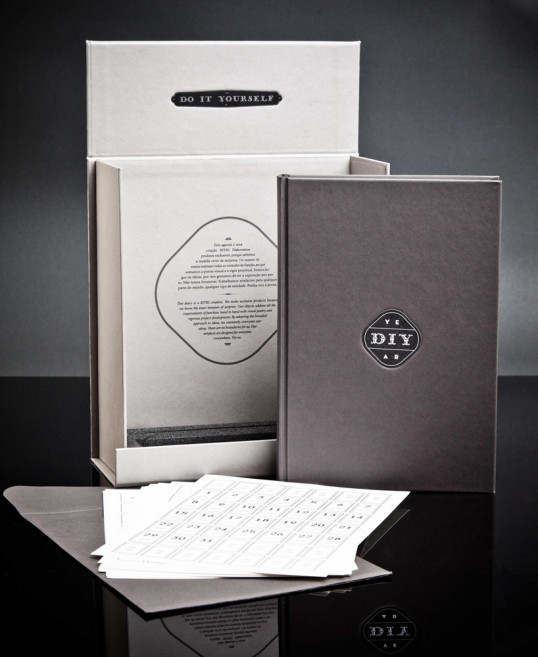 Designed by White Studio | Country: united Kingdom
"The DIY Calendar is part of White Studio self-promotion project: BITRI, a special brand of the studio that specialises in exquisite and luxurious objects all conceptualised and designed in-house.
This particular calendar is all about freedom and a lot of writing. It can be used both as a calendar and a diary, giving the user the freedom to select each day as many pages as he wish. The stickers indicate the day of the month, and can be applied anywhere on the page, allowing the user to write around it. The main objective with this project was to develop a do-it-yourself object, one that can be built differently by each user and personalised as desire."
February 22, 2013 | 2 Comments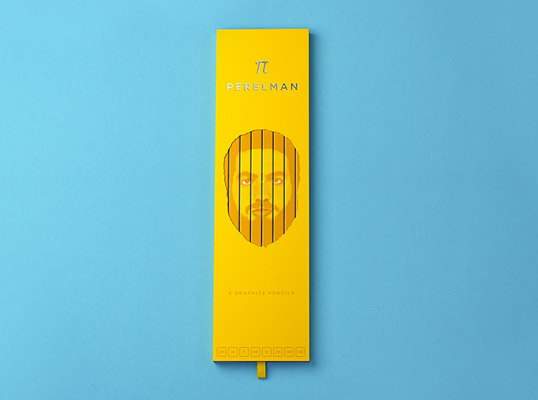 Designed by The Bold | Country: Russia
"Grigory Perelman is a modern Russian mathematician who solved the legendary Poincaré conjecture, one of the world's most difficult mathematical tasks. He was awarded the Field Medal but refused to take the 1 million dollars prize. "Why do I need a million dollars if I can control the uviverse?", he said.Our gang shoots off to the genius of Grigory Perelman."
February 21, 2013 | 1 Comment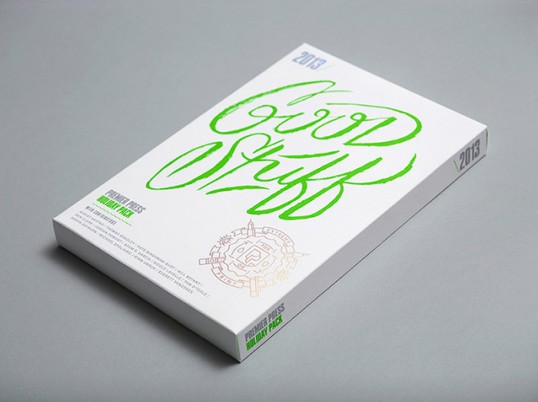 Designed by The Pressure | Country: United States
"In collaboration with Portland-based printer Premier Press, I pulled together a group of local designers, illustrators and photographers to showcase some of Premier's processes and papers in a fun, collaborative way. We came up with the theme "Good Stuff," and a packaging system, 2013 calendar, double-sided wrapping paper and a 20′ x 14′ wall banner were created. Contributors include Nishat Akhtar, Thomas Bradley, Kate Bingaman-Burt, Will Bryant, Ben Clark, Jordan Domont, Nicole Lavelle, Tom O'Toole, Aaron Rayburn, Michael Spoljaric, Ryan Unruh and Everett Vangsnes. Photography by Ryan Unruh, with photo assistance by Matthew Jones."
February 7, 2013 | 1 Comment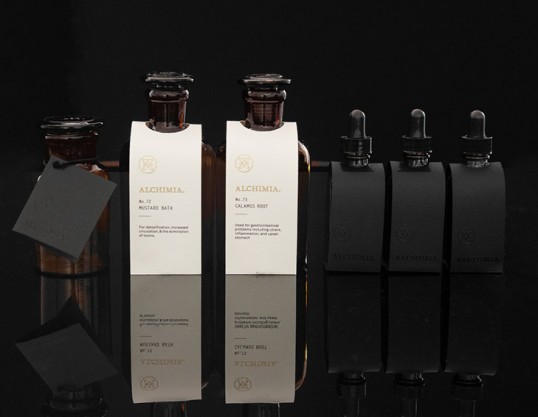 Designed by Morgan Sterns | Country: United States
"Alchemy is defined as a form of chemistry and speculative philosophy practiced in the Middle Ages and the Renaissance and it's concerned principally with discovering methods for transmuting baser metals into gold and finding a universal solvent and an elixir of life.
In an attempt to bring a modernized design approach to the ancient practice of alchemy, I created a fictitious brand called Alchimia for my MFA graduate package design class. The prompt was to conceptualize and develop a survival kit and instead I opted to create a high-end kit for the modern day alchemist.
Embossed black and gold lettering on fine linen paper give each piece of the kit a luxurious feel while the black on black treatments keep the package design modern, simple, and elegant."