January 13, 2013 | 5 Comments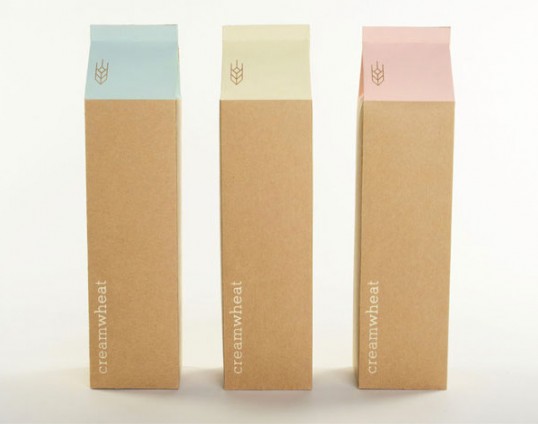 Designed by Kate Mikutowski | Country: United States
"The project was to create a package and branding for a breakfast cereal. I chose to the classic and childhood favorite, cream of wheat. Creamwheat aims at giving the cereal a more contemporary feel, by making the branding simplistic, elegant, and modern. The colors of Creamwheat are lighthearted, leaving the consumer feeling warm and comforted. Start your day off right with a bowl of Creamwheat!"
January 7, 2013 | 4 Comments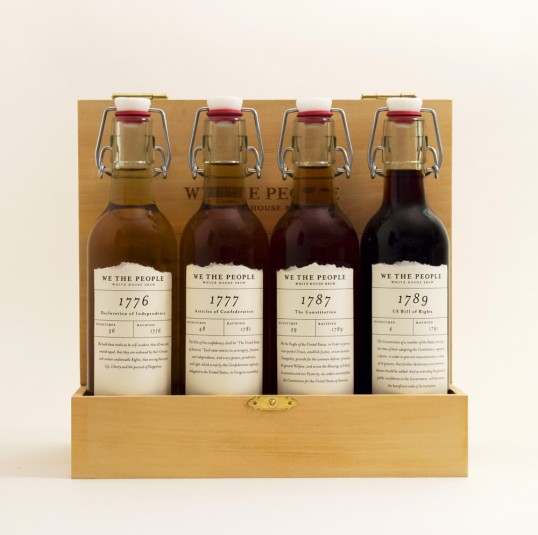 Designed by Michelle Wang | Country: United States
"This is a branding and packaging project for beer being brewed in the White House. Instead of being sold in stores, honorary guests receive this as a limited edition four-pack sampler from the President.  This fictional brand is named We the People, drawing inspiration from the historic documents on which our nation is founded on. The labels on each bottle pay tribute to a different document. Similar to how these documents are displayed in the National Archives in Washington DC, the packaging is meant to be utilized as a display case."
December 27, 2012 | 6 Comments
Designed by Toni Hall | Country: United States
"Neverclear is a classier, less clear version of Everclear. Neverclear is a grain alcohol which has a very strong alcohol content. I made this package to reflect the effects of alcohol after having a few glasses while still staying classy with clean typography. The bottle is a diamond shape, and when you turn the bottle back and forth the optical illusion changes as you see it through the glass. These optical illusions will only become more interesting as the party goes on."
December 17, 2012 | 5 Comments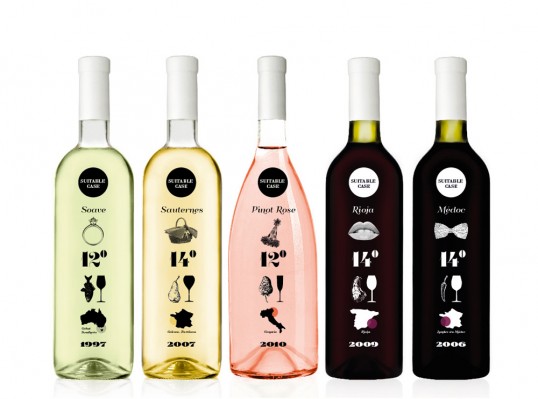 Designed by Diana Gibadulina | Country: Russia
"The idea was to create the wine for those, who love wine, but every time the person goes to the shop, doesn't know which to choose. On the pack you can find the best suitable case for drinking it, the best temperature, which food best suits etc."
December 15, 2012 | 1 Comment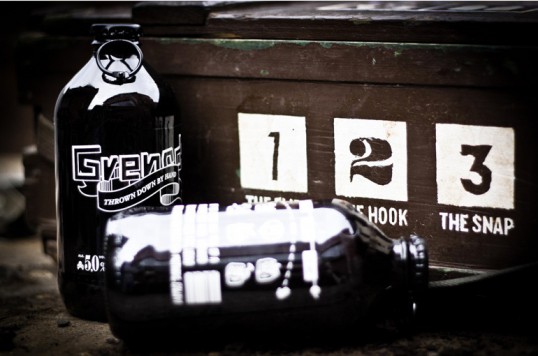 Designed by Audun Stien | Country: Norway
"The story began in San Antonio, Texas 1948 when the children of Mac Frankie started hanging out at the brewery. There wasn't too much to do at the brewery for the young potential alcoholics, so they started playing games with the old corks laying around on the ground. Numerous games were invented at the brewery, and these games have been played all around the world without knowing the names of them. In your hand you have the toughest game of all the one we invented. "The Grenade". Except for being one hell of a tough game we have brewed out most dangerous beer yet, using Frankie's unique centuries old methods. Enjoy!"
December 14, 2012 | 1 Comment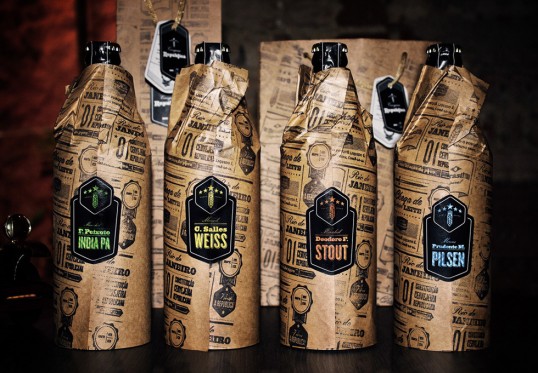 Designed by Gustavo Bife Fernandes | Country: Brazil
"Over the course of six months I defined the brand positioning, and developed the visual identity system for a fictitious beer brand based on the current scenario of the Brazil's beer market. It's the dawning of the "Cervejaria República".
This project defines various aspects that concern those elements of communication, through its naming, voice and visual communication throughout. Within this are the brand's signature (symbols, logo, typography), institutional colors, palettes and patterns, labels, and packaging among others.
It's inspired by three main elements that, combined, serves the brand's guidelines:
- The Wheat, representing beer.
- The Republic, representing Brazil's old republic period.
- Brazilian Style, representing the needs of defining and discussing the dawn of a legitimate brazilian brewing school."
December 13, 2012 | 2 Comments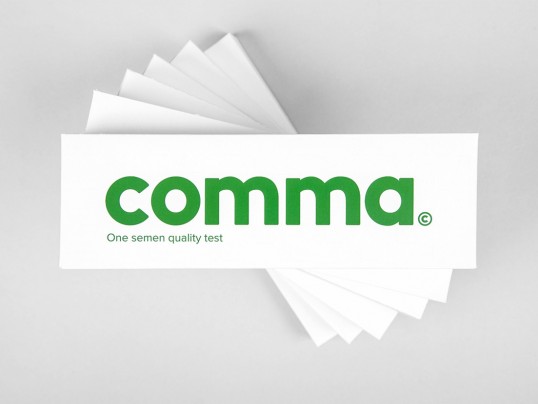 Designed by Caroline Rosenkjær, Casper Holden, Christina Stougaard, Nicolai Henriksen & Thorbjørn Gudnason | Country: Denmark
"A small entrepreneurial company from Denmark is currently preparing to launch a new innovative mens product, a semen quality test for home use which indicates the semen mobility with 98 % accuracy! The appearance and use of the product is similar to a pregnancy test.
We went after a minimalist no-bullshit package design, which gives the consumer nothing but the relevant. Furthermore will the package design be a necessary part of the advertising concept."
December 11, 2012 | 2 Comments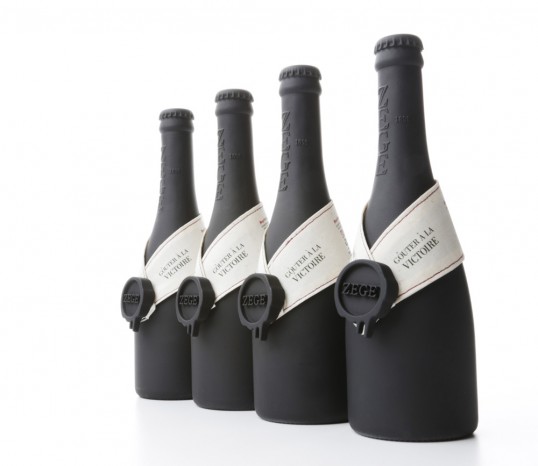 Designed by Aveline Gunawan | Country: Australia
"Bottle and 4 pack design for a premium Belgian beer. The aim was to differentiate the brand and packaging from other Belgian beers.
ZEGE is Dutch for victory. This premium Belgian beer was made to reminisce King Leopold's triumph. The labels were designed to resemble a medal and the black bottle adds a strong and elegant look to the brand.
The labels were printed in cotton and sewn together. The wax seals were 3d printed using resin as the material.
The four pack design reflects the king's chair with the quote laser printed on the wood: "Goûter à La Victoire" which means 'Taste the victory'."
December 4, 2012 | 3 Comments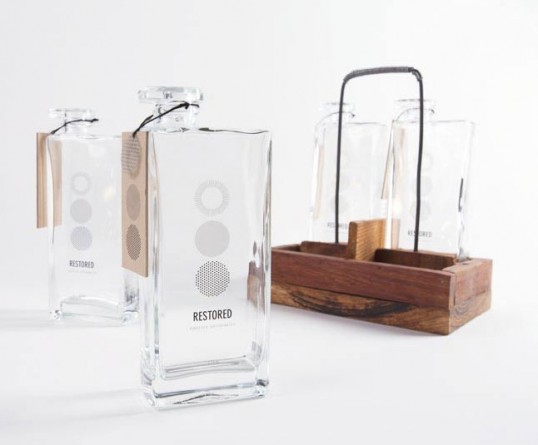 Designed by Morgan Sterns | Country: United States
"The Restored water identity and packaging concept was strongly influenced by the process of taking highly treated wastewater that would have previously been discharged into the Pacific Ocean and purifying it using a three-step advanced treatment process. My main objective was to create a brand that would be a blueprint for water agencies throughout the world in order to help solve local water supply issues.
The logo and identity concept was inspired by patterns found in groundwater filtration systems while the packaging concept inspiration came from mixing clean lines with stainless steel, glass, and recycled wood materials. The final system resulted in the creation of a line of reusable water canteens that convey a modern and minimalistic approach to design while still functioning as a piece of art in the household."
December 3, 2012 | 4 Comments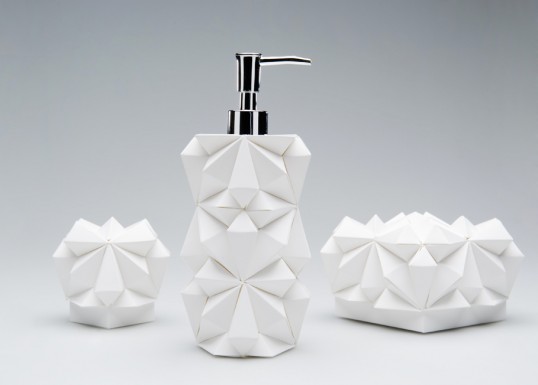 Designed by Carolin Boström | Country: Sweden
"Diamond is a concept collection of beauty and health care products. These packages are made to show how much you actually can do when you challenge the material. This project was made for the recreate packaging competition that Stora Enso and the Alto University hosted."