August 6, 2011 | 7 Comments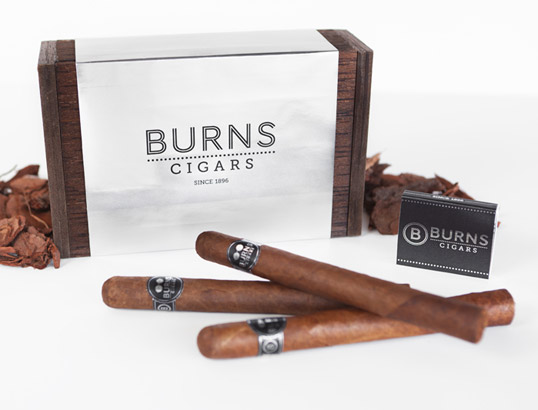 Designed by Paola Meraz | Country: United States
"Dark, rich, and flavorful, Burn Cigars are the ultimate trademark of masculinity and class. A classic icon of American humor and wit, George Burns was the inspiration behind the creation of Burn Cigars. As extemporaneous and off-the-cut as he was, George Burns never performed without a cigar in hand. For men in their late twenties and up, Burns Cigars is targeted for those with an appreciation and respect for fine quality and excellence. Black, wood, and aluminum were used in the design and appeal of these cigars, emblemmed after the late 1930's when George Burns began his lifetime as a classic and awed performer."
July 28, 2011 | 1 Comment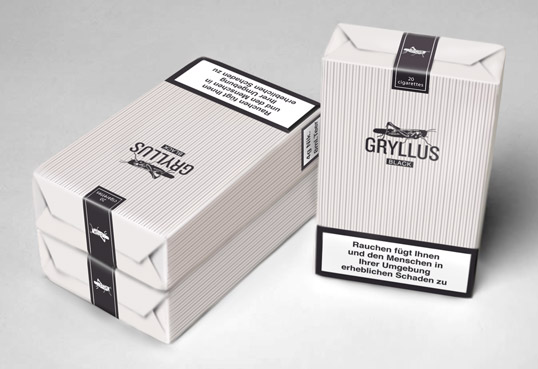 Designed by Martin Fürst | Country: Austria
I created this fictitious packaging in my  free time. The project was to create a new brand of cigarettes. My plan was to make a alternative and high quality product. A Gryllus is a kind of grasshopper that lives in the tabacco fields of Japan where they eat the tabacco leaves and produce high quality fertilizer which gives the product a special taste."
February 2, 2011 | 16 Comments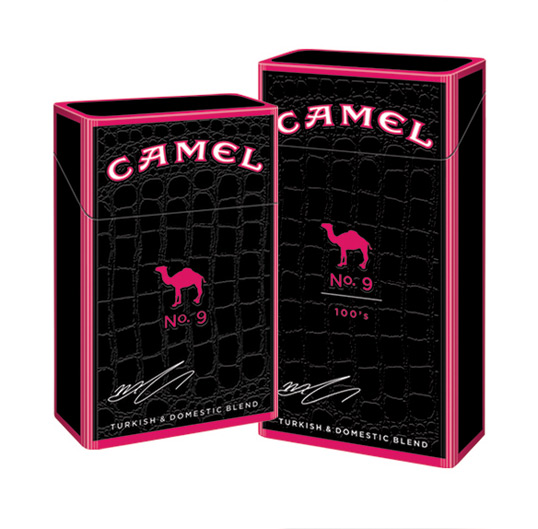 Designed by Melncoly | Country: United States
"Packaging design for Camel No. 9 Brand. The package itself has a crocodile leather pattern and an embossing effect that creates the allure of leather."
January 27, 2011 | No Comments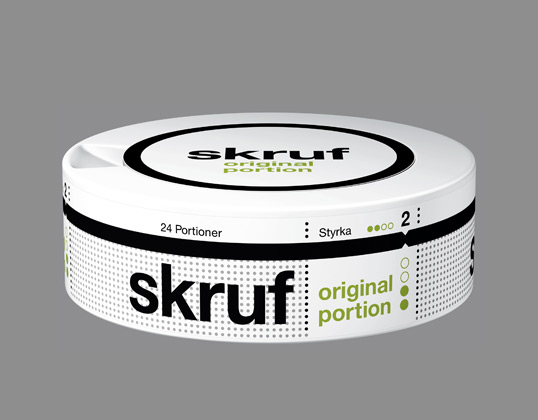 Designed by Neumeister | Country: Sweden
"The Swedish snus challenger Skruf Snus AB launches a new suit for all Skruf cans in the company's wide range. Behind the new design is Peter Neumeister from his own award-winning design agency. "Skruf's a bit cocky identity is the main thread in all the boxes and we have also considered the functionality when renewing the design. The expression is simple, stylish and modern", says Peter Neumeister.
December 7, 2010 | 1 Comment
Designed by Bethany Heck | Country: United States
"The Eephus League is a website dedicated to preserving baseball minutiae, including photographs, statistics, and trivia. The project also features a merch line, including a scorekeeping set, pencils, pins and a celebratory cigar set."
September 29, 2010 | No Comments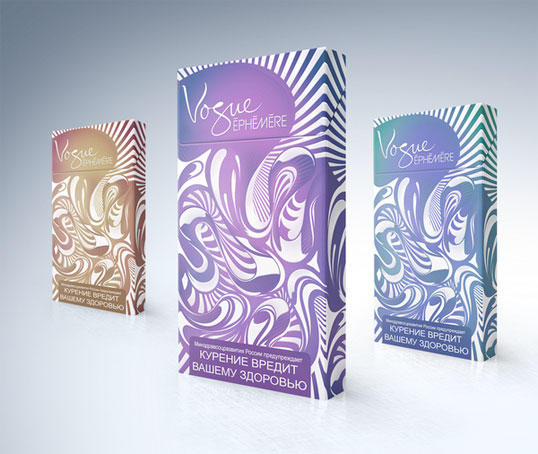 Designed by
Slava Fedutik | Country: Russia
A beautiful cigarette packaging concept which feels heavily influenced by the flowing form of cigarette smoke.
May 27, 2010 | 6 Comments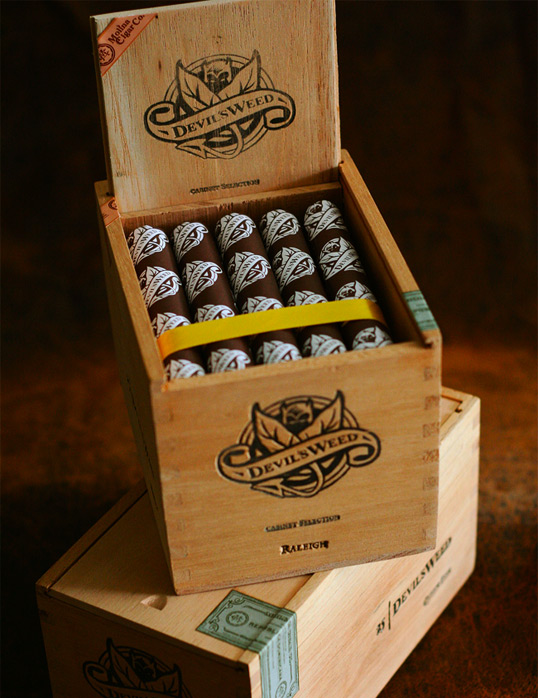 Designed by Rockit Science Agency | Country: United States
"The term "Devil's Weed" was used by the Spanish Inquisition to discourage  the use of tobacco.  Based on this rich history, Rockit Science Agency took an old world approach to the design and development of this new cigar line.
The idea came from brainstorming the idea of what mephistopheles or "the devil" would package a cigar into in order to pursued the consumer to smoke his cigars. We realized he would want it to be subtle and not flashy, therefore the idea behind the look of the brand, using basic materials to create a unique and cohesive brand. Specially designed cedar boxes, handmade in the Dominican Republic, would double as packaging and point of sale display units.
Special cigar bands utilizing authentic gold powder and special printing processes were also used."
May 3, 2010 | 17 Comments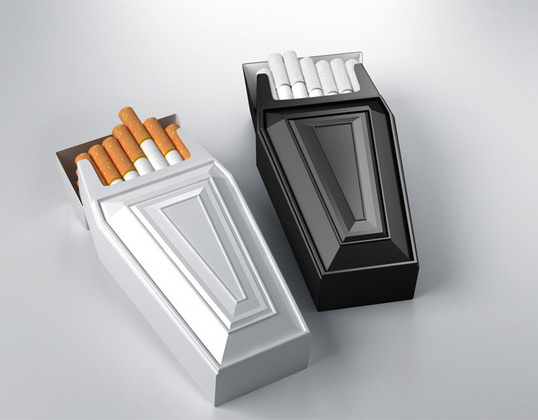 Designed by Reynolds and Reyner | Country: Ukraine
"People are dying throughout the world of diseases caused by smoking. This package concept shows how close this problem is to us. As every day each smoker carries this problem in his/her pocket. They carry death."
March 16, 2010 | 6 Comments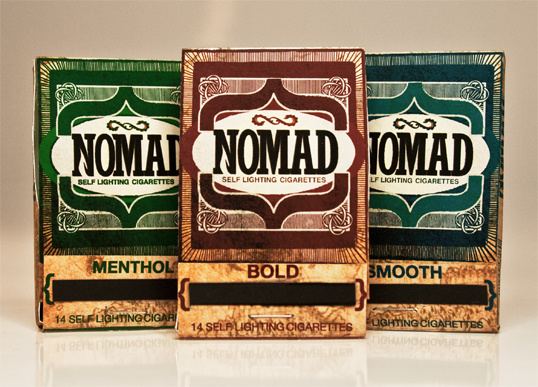 Designed by Matthew Smiroldo | Country: United States
"All smokers have the problem of forgetting a lighter at the most inconvenient times. Nomad is a brand that I created to solve this problem with a self lighting aspect. The tip of the cigarettes echos the design of a match. When the cigarette is struck against the box it self lights and is ready to smoke. Reinforced by bamboo strips, these non traditional tobacco sticks are strong enough to strike but still have great flavor.
The packaging was created to resemble a matchbook, communicating the self lighting aspect. I wanted the graphics to convey a bohemian and edgy feel. Inspired from old western designs and matchbook covers i developed the nomad design solutions in three flavors."
February 28, 2010 | 3 Comments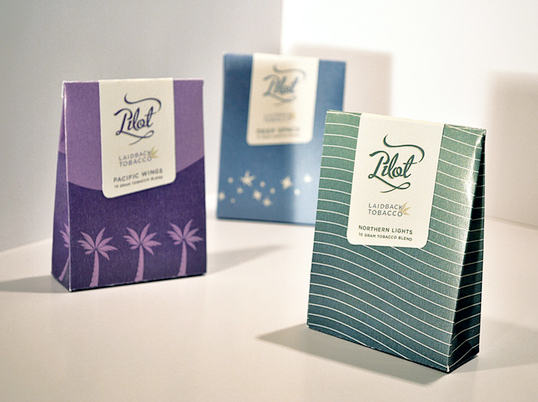 Designed by Andreas Fossheim | Country: Norway | Font: Metroscript (modified)
"Last year I finished my graphic design studies at Westerdals School of Communication (Norway). For my diploma assignement, I decided to ask the question «What would a brand of legal cannabis cigarettes look like?»  Wanting to distance the brand from regular cigarettes and the established design-language of coffeeshops, I opted for a fun, fifties-inspired identity.  The «Northern Lights», «Pacific Wings» and «Deep Space» product names serve as an indication of product strength, as well as emphasizing the travel imagery in the Pilot name."