July 20, 2009 | 4 Comments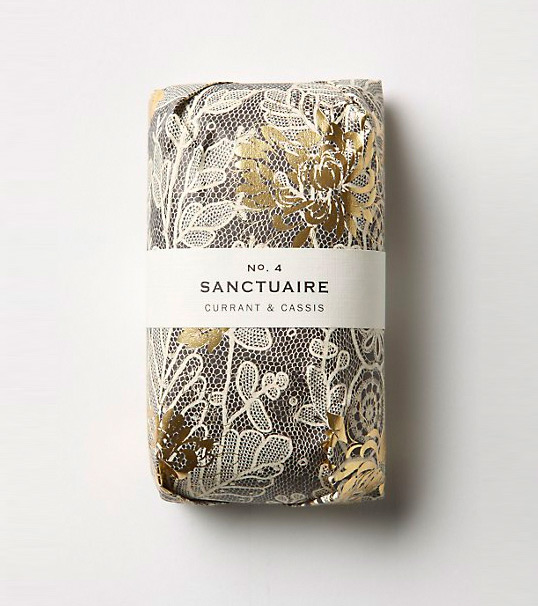 With gold foiling and beautiful patterns offset by simple labeling, this lovely soap is made by Fringe Alchemy.
If any of our readers know who designed this beautiful packaging, do please let us know in the comments.
July 20, 2009 | 11 Comments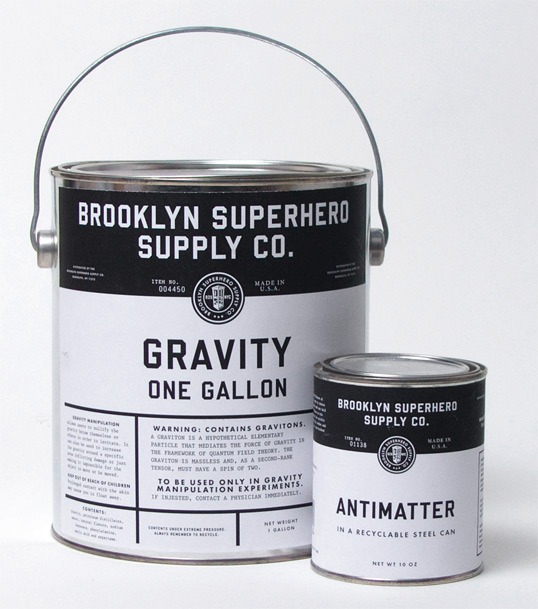 Designed by Sam Potts | Country: United States | Fonts: Hoboken High, Futura | Buy it
Brooklyn Superhero Supply Company is your go to brand for all of your crime fighting essentials. Sales of these whimsical products help support the NYC chapter of 826 National.
826 National is a nonprofit tutoring, writing, and publishing organization with locations in seven cities across the country. Their goal is to assist students ages six to eighteen with their writing skills, and to help teachers get their classes excited about writing.
Check out some of the great products we previously showcased from their San Francisco chapter.

July 19, 2009 | 34 Comments
Designed by ChappsMalina, Little Fury & Help Remedies | Country: United States | Buy it
Thanks to Richard at Help Remedies for sending us the package designs for their new products. This is one of the best examples of product concept and design. From the naming down to the witty copy and simple, clean design, it doesn't get much better than this.
"Our packaging is made of molded paper pulp and a bio plastic made primarily of corn. We use these materials because they are interesting to look at, and they are compostable—which means one day, they might become part of a large tree. Maybe you can cut down that tree and make it into a speedboat.
Visit this space daily to experience the ongoing struggle of "help I have a headache" as it attempts to biodegrade."
July 18, 2009 | 4 Comments
Designed by Feedback | Country: Spain
"The name of this white wine, Turonet ("hill" in Catalan) refers to the physical space where the cellar is at the Mas Can Colomé Estate. The label design has been thought to be tagged and numbered by hand to transmit the values of craftsmanship associated with this small family winery. We have replaced the cap with an original pin and added a seal as a symbol of quality. This elegant presentation is complemented with the individual case and the special bottle, engraved with the name of the winery."
July 17, 2009 | 4 Comments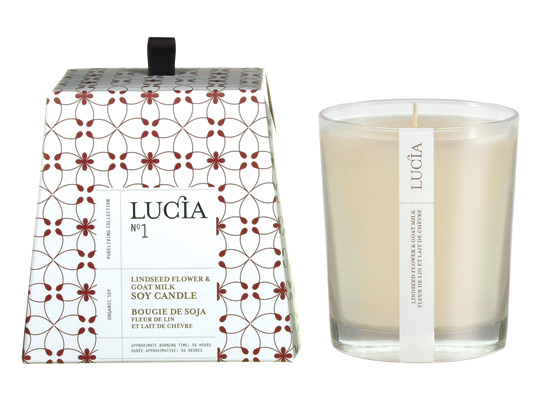 Designed by Pure Living | Country: Canada
"LUCIA was inspired by Lucie Bernier (president) of Pure living products. Her many travels to Europe, Asia, etc has led her to bring back through the years an assortment of Renaissance designs on fabrics from Florence, ceramic work from Portugal, Spain and  Italy, etc. She wanted to create a line of specialty soaps (now candles also)  that reflected these rich  textured designs. Each design reflects old world charm with a modern touch. The logo LUCIA in black & white reflected the 'cleanness' of a soap product and at the same time counter-act the rich and 'busy' textures of the old world designs. Also, this was a product that was designed in our contemporary times so the logo had to refect this. The box construction of the soaps was inspired from old, pre-war soap designs from Spain & Portugal. The candle box contruction was inspired  by the 'Pannetone' cake found in Italy."
July 17, 2009 | 2 Comments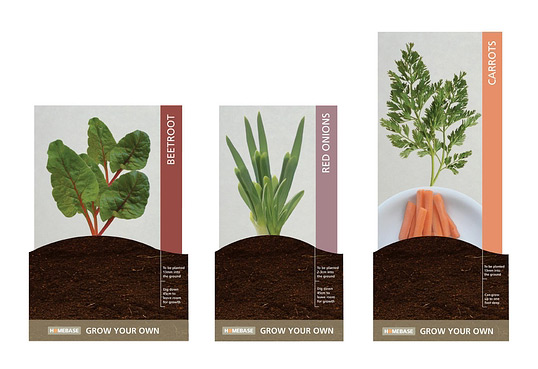 This year Turner Duckworth was the client for D&AD's Student Awards with their creative brief for Homebase. Students had to create packaging and point of sale for Homebase's 'Grow Your Own' fruit and vegetable range targeted towards novice gardeners.
July 16, 2009 | 2 Comments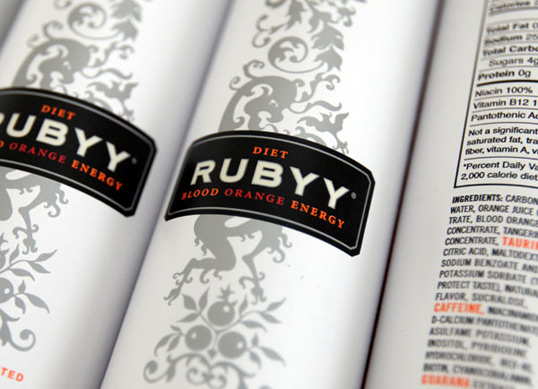 Newly launched Diet version of Rubyy Blood Orange Energy drink. Does anyone know who is responsible for this design?
July 16, 2009 | 2 Comments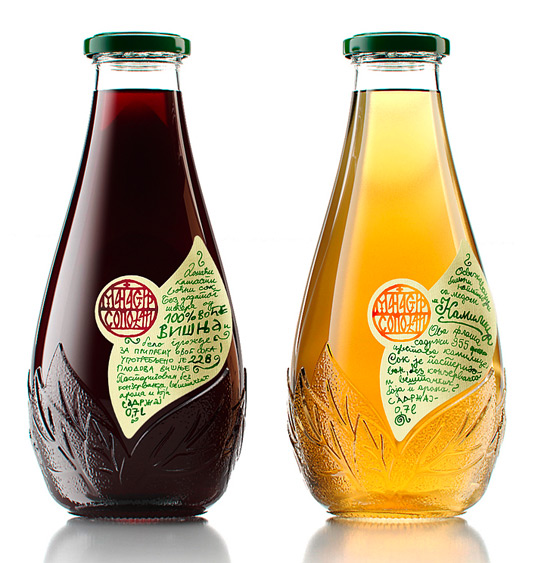 Designed by Peter Gregson Studio | Art Direction & Design: Jovan Trkulja & Marijana Zaric | Country: Serbia
Thanks to Jovan over at Peter Gregson Studio for sending in this stunning work. Be sure to check out their site for tons of other top notch design work.
"Peter Gregson Studio designed a new brandmark and packaging, bottles for juices and jars for serbian delectably products, made in monastery Sopocani. All products are organic and natural. The label is handwritten, implementing the spirit of the product."
July 16, 2009 | 3 Comments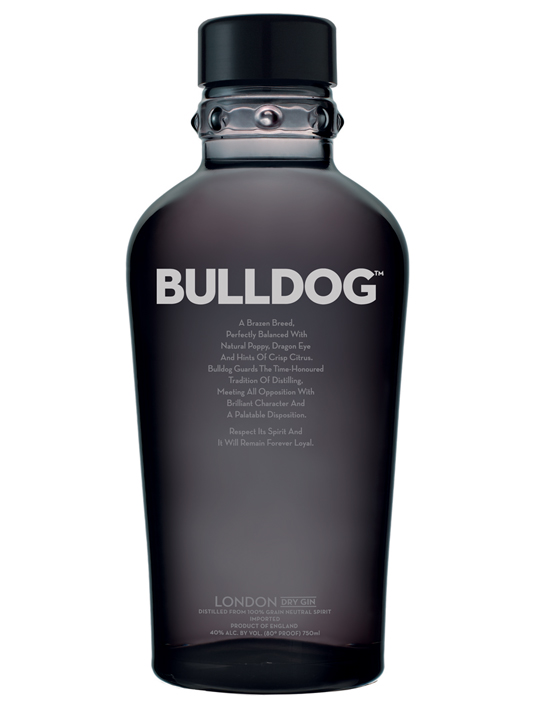 Designed by Flow Design | Country: United Kingdom
July 16, 2009 | 9 Comments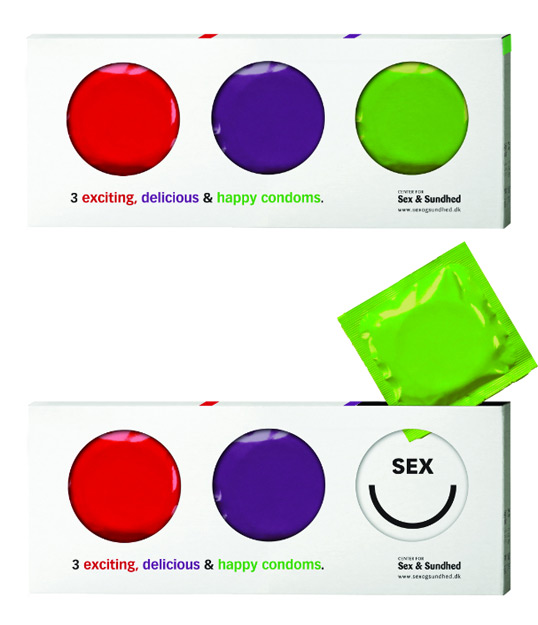 Designed by Robert Daniel Nagy & Mads Jakob Poulsen | Country: Denmark
Robert Daniel Nagy and Mads Jakob Poulsen had 24 hours to come up with this lovely concept.
"This is a handy package constructed so it opens from the right to the left, revealing a simple humoristic statement as each condom is taken out (and hopefully used!). The statement simply connects 'condoms' with 'having sex',and 'no more condoms' meaning 'no more sex'. The message should come across in eye level with the target group without being patronising or judgemental. Sex is fun, yet serious."