August 11, 2010 | 7 Comments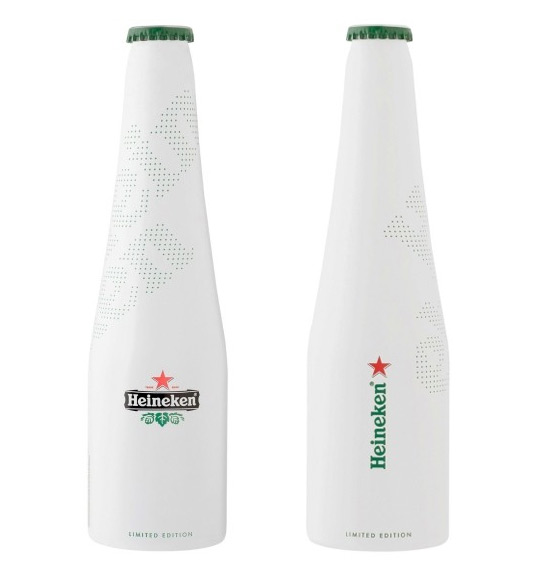 Designed by ORA-ÏTO | Country: France
"Heineken and French designer ORA-ÏTO teamed up again after previous collaborations. Back in 2002 ORA-ÏTO received the 'oscar for the best packaging' for his aluminum Heineken bottle. The outcome of the latest collaboration is a new limited edition set of 100% sustainable aluminum bottles; the Icone Pure.
The new bottle is white with a green dotted inscription and featuring the iconic green logo of Heineken on the front and back."
August 11, 2010 | 1 Comment
Designed by ILoveDust | Country: United Kingdom
Lovely feather illustrations and unique custom typography are the focus of this packaging for The Good Wine Company.
August 10, 2010 | 7 Comments
Designed by Niklas Hessman | Country: Sweden
"Three Crowns Vodka is a new product in the line from Elkschnaps, Mariestad, Sweden. This was a assignment as a project in school from Elkschnaps. This is my contribution when they needed a new design for their new product."
August 9, 2010 | 6 Comments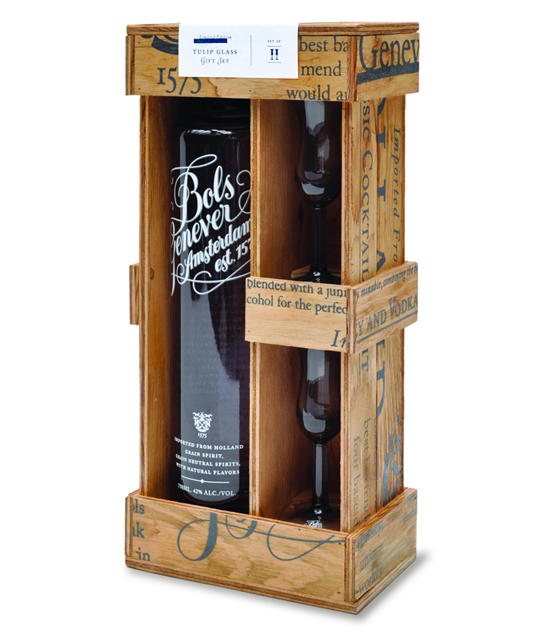 Designed by BMB NYC | Country: United States
"Manufactured in a limited quantity is what allowed us to create this hand-assembled wood gift box for Bols Genever. The typographic pattern was silkscreened on thin sheets of aged plywood. The plywood was then cut into small, uniform strips. Each box is unique, as the strips were selected randomly during the assembly. A letter pressed label acts as a seal and holds the top in place."
August 6, 2010 | 3 Comments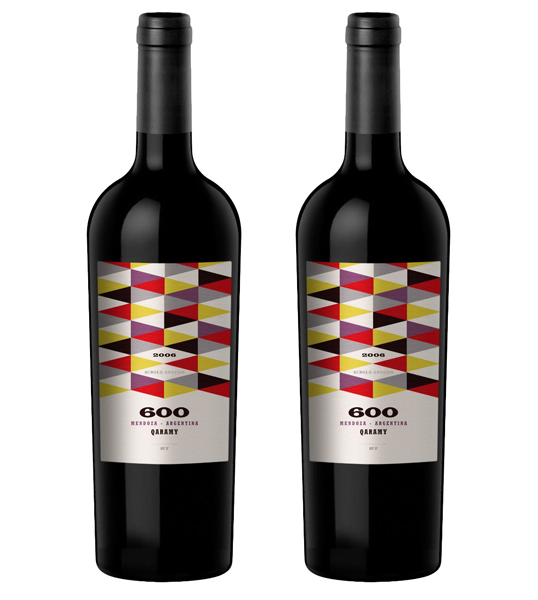 Designed by Guillo Milia | Country: Argentina
New packaging for exclusive Qaramy Winery. As its name implies there are only 600 bottles of this 2006 vintage. The number moved Guillo to the aesthetic of the '60s, inspired by fashion and graphic design and art from this period.
August 4, 2010 | 2 Comments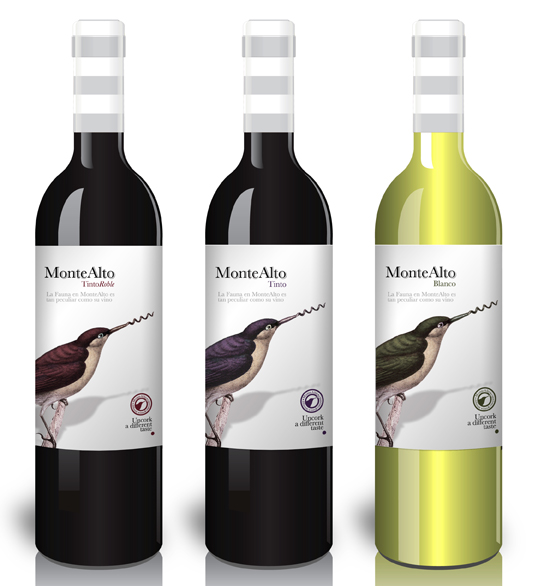 Designed by Side Effects | Country: Spain
"MonteAlto is a different and lightly sparkling wine for beginners. Positioned to attract a younger market we designed a clean label with a unique image "corkscrew-bird" under the claim " Fauna in MonteAlto is as different as our wine". MonteAlto was launched into the US market in 3 wines, red wine, red oak wine and white."
August 4, 2010 | 1 Comment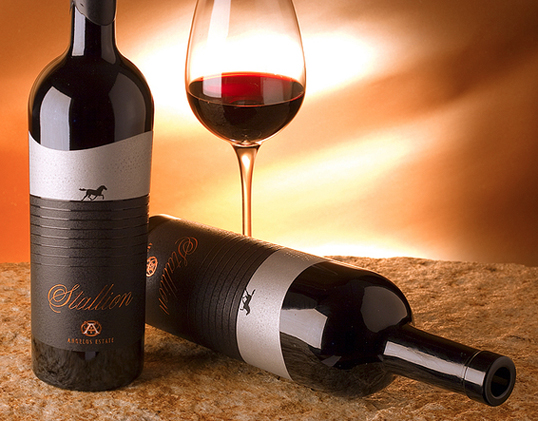 Designed by Jordan Jelev | Country: Bulgaria
"The Stallion Wine of Angelus Estate is positioned in exclusive super-premium class – an amazing wine that can impress every connoisseur. The brand name Stallion comes from the area of the vineyards but also reminds of the spirit and free energy of a young stallion – characteristics that communicate perfectly with the wine itself.
August 2, 2010 | 2 Comments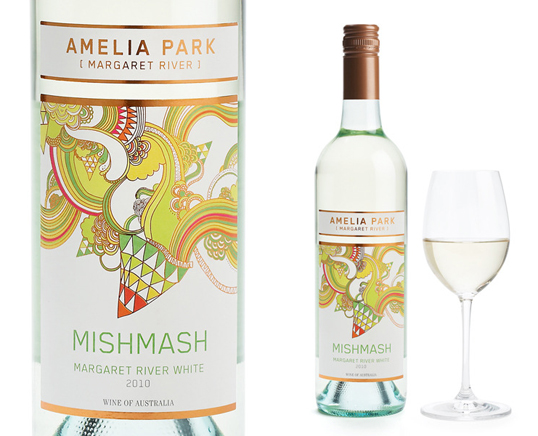 Designed by Glasfurd & Walker | Country: Canada
"Amelia Park wines Mishmash are easy drinking, great value wines. Briefed with creating an approachable, light hearted sub-brand for Amelia Park Wines, the hand-drawn Mishmash labels express the fresh and playful characteristics of each wine and evoke the aromas and flavours they have."
August 1, 2010 | 3 Comments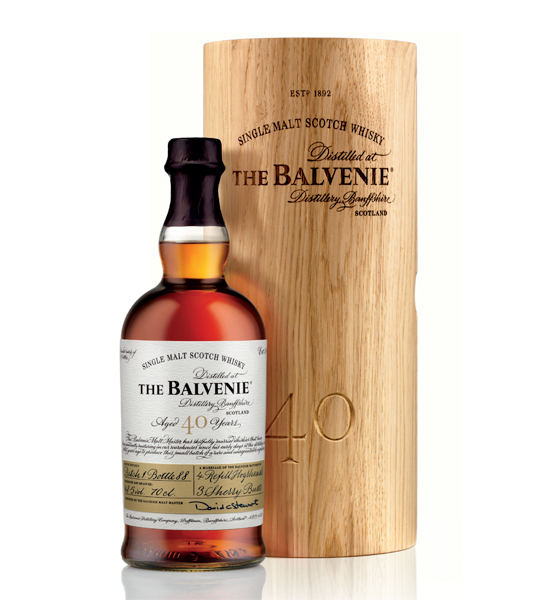 Designed by Here Design | Country: United Kingdom
"Here Design has collaborated with cabinetmakers, engravers and calligraphers in creating packaging to reflect the unequalled craftsmanship of The Balvenie Forty. This exceptional single malt Scotch whisky, a marriage of The Balvenie matured for over forty years in sherry casks and refill hogsheads, was created by Malt Master David Stewart. A batch of only 150 hand numbered bottles of The Balvenie Forty will be available at exclusive travel retail outlets in the world's leading airports, from July 2010 at a RRP of £2500.
July 30, 2010 | 3 Comments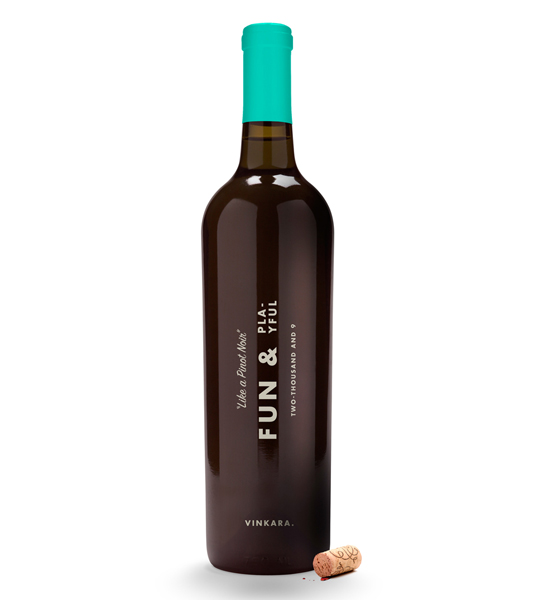 Designed by Ned Wright | Country: United States
"Introducing a new grape and region to an overcrowded marketplace requires a different approach to bottle design. Small and simple design decisions created something that was unexpected, playful and light-hearted. This approach establishes an instant dialogue with the viewer, makes it stand apart on the shelf, and accurately describes the taste and lightness of the wine itself."