March 31, 2010 | 2 Comments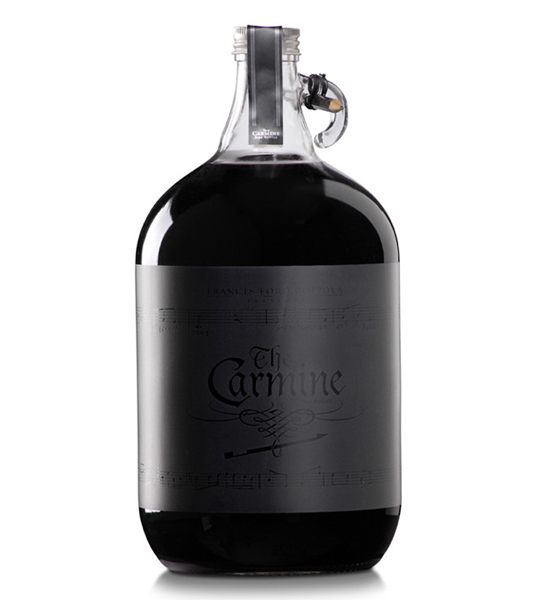 Designed by Stephen Faustina | Country: United States | Font used: Duc de Berry
"In 2006 i design this bottle to celabrating Cramine Coppola. Refillabel wine bottle/jug for Francis Ford Coppola Winery. The bottle is etched all the way around, with a top and back label. The etched music notes around the bottle are actual music notes from Coppola's father."
March 31, 2010 | 1 Comment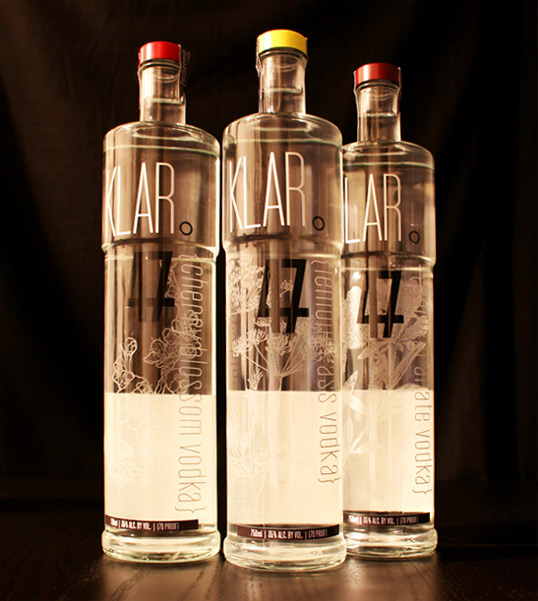 Designed by Garrett Patz | Country: United States
"Klar in German means 'Clear', Zurich Switzerland lies at 47 degrees latitude on the map. Klar 47 is distilled from only the finest organic ingredients. Imported from Zurich, Switzerland"
March 30, 2010 | No Comments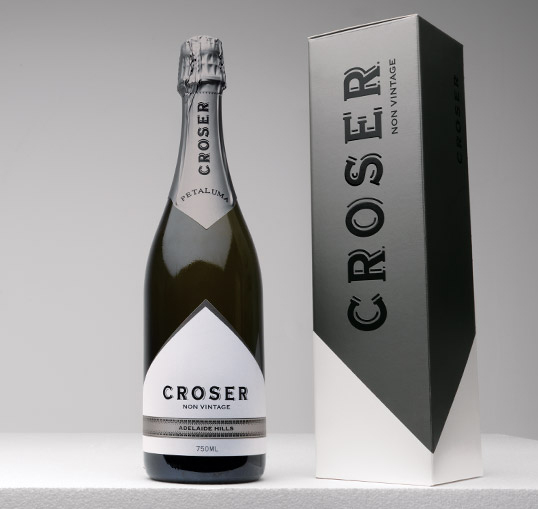 Designed by War Design | Country: Australia
"Crosser Vintage launched 25 years ago and has established itself as a premium Australian Sparkling. Lion Nathan approached War to develop a Crosser Non-Vintage label that retained the equity of the Vintage brand whilst positioning the Non-Vintage at a lower price point to capture the fast growing 'everyday sparkling' market. The design retains everything synonymous with Crosser but through the use of colour and finishes clearly identifies it's role in the Crosser family."
March 29, 2010 | 1 Comment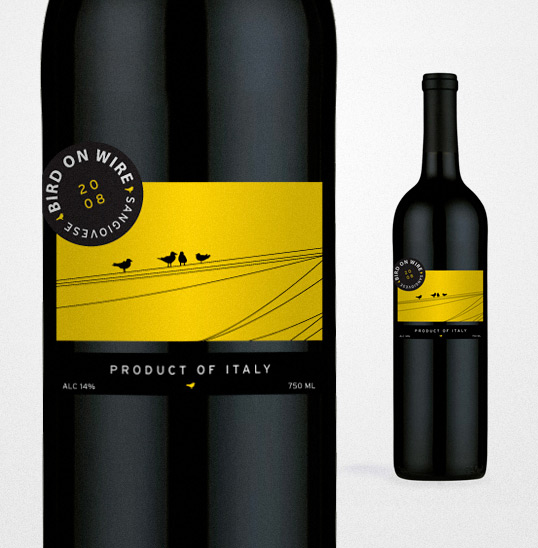 Designed by Rhinocerosred Design | Country: United States
"Bird on Wire is an Italian Sangiovese. Its low price point, trendy look and bright colors are designed to compete for shelf space with similar international brands. Bird On Wire will eventually become a line of different varietals for the retailer using similar graphics with different colorways."
March 25, 2010 | 6 Comments
Designed by SeriesNemo | Country: Spain
"The bottle design combines straight and curved forms with hints of blue and white that suggest a synthesis between sea and sky, water and foam. A unique cap saw all the neck of the bottle thereby reinforcing its premium character. Mare Gin has been created with the highest quality botanical (Arbequina olive, thyme, rosemary and basil), selected in Mediterranean areas. Made by hand in a still single, has a base of barley and distilled Premium macerated with each independently botanical ingredients to create a unique blending. A new generation of gins."
March 24, 2010 | 24 Comments
Designed by José Luis García Eguiguren | Country: Spain
The idea of this project is to sell emotions through a product. I selected a mix between a concoction and vodka. The concoction is a fruit blend that contains emotions such as love, sadness, happiness, fear and anger. The Mixed Emotions cocktail evokes an emotion and changes your attitude according to your preference.
March 23, 2010 | No Comments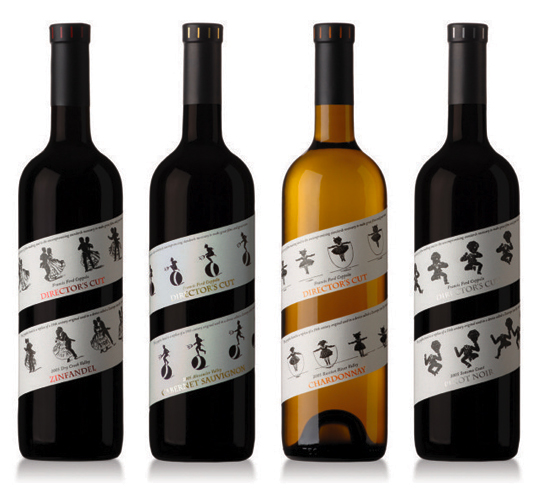 Designed by Stephen Faustina | Country: United States
"In 2006, Francis Ford Coppola purchased a new home for his winery in Sonoma County. In honor of this move, we created a new line of all-Sonoma wines called Francis Coppola Director's Cut. Named after the version of a film, which most reflects the director's vision, the Director's Cut wines represent our winemaker's vision of varietal wines, which express true appellation character. In addition, every bottle of Director's Cut pays homage to the history of filmmaking and the uncompromising standards that make both winemaking and filmmaking true American art forms."
March 23, 2010 | 3 Comments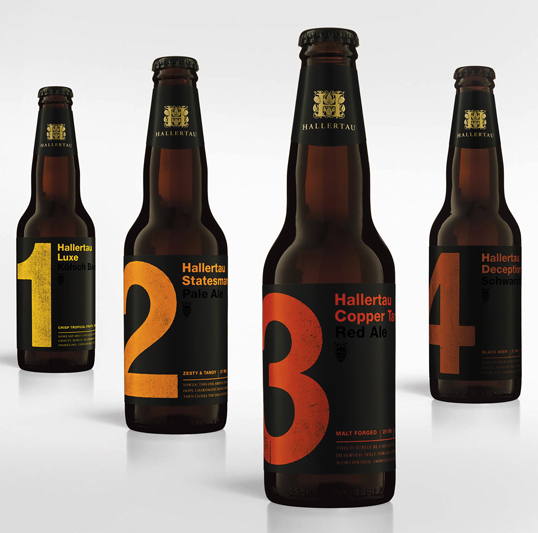 Country: New Zealand
Simply naming their beers in the order that they were produced proved to be a great concept that lead to beautifully designed bottles for Hallertau's first four beers. Be sure to also check out our previous post on their lovely bottles of Extra Strength Heroic Beer. Does anyone know if Degree Design was responsible for the work above as well?
March 21, 2010 | 2 Comments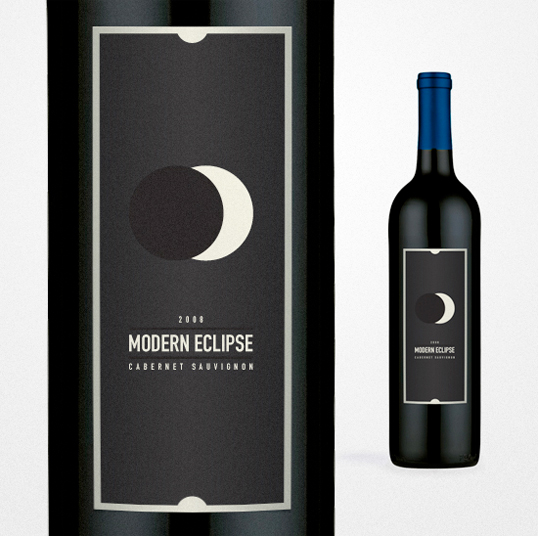 Designed by Rhinocerosred Design | Country: United States
We love the simplicity of this label and the punch of colour on the bottle sets it off beautifully.
March 17, 2010 | 4 Comments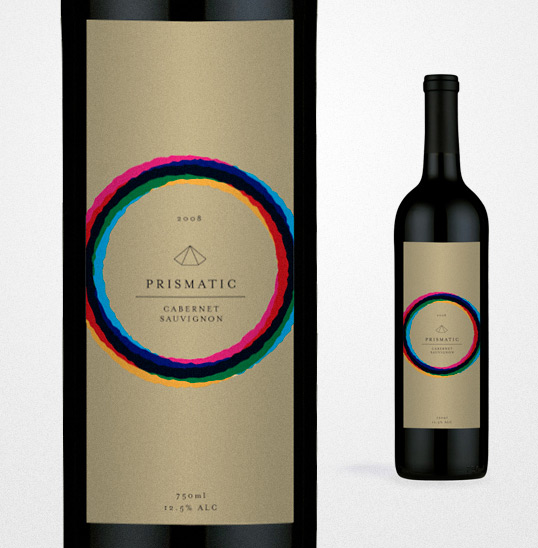 Designed by Rhinocerosred Design | Country: United States
"Prismatic is a cabernet sauvignon from South America. It uses rustic materials and a modern layout to appeal to the younger and hipper wine drinker that is interested in wines from this region."