September 24, 2012 | No Comments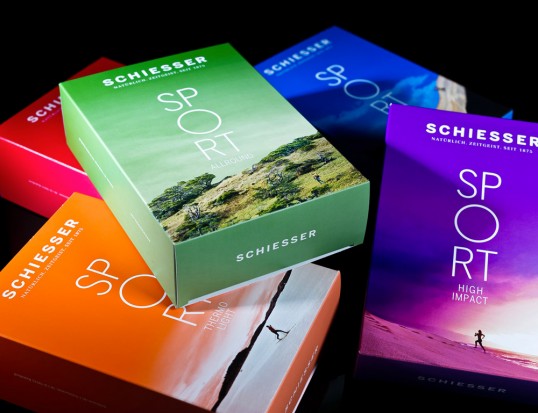 Designed by Hatch Berlin | Country: Germany
"Hatch Berlin was asked to redesign the sport package design of the prestigious german heritage brand Schiesser. In collaboration with Claudia Hammerschmidt and with photos by Michael Clark, a fabulous new imagery was created."
August 3, 2012 | 1 Comment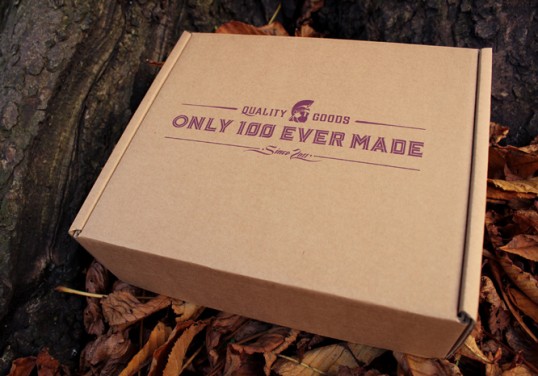 Designed by Ginger Monkey | Country: United Kingdom
"1hundred is a project that's been in development over the last 2.5 years. It's a brand founded by Tom Lane to encourage collaboration with other artists, craftsman, and creators of 'things' to produce and sell our own quality products. The idea is based on the premise that less is more. Small production numbers means you get the benefit of limited edition products not every Dom, Dick, and Harry will have and we get to focus our attention on making products with soul, that aren't just mass-produced. Time and effort is being spent on the details, taking special care to make the products the best they can be. It's not about making a quick buck, but to produce something really worth having.
July 20, 2012 | 2 Comments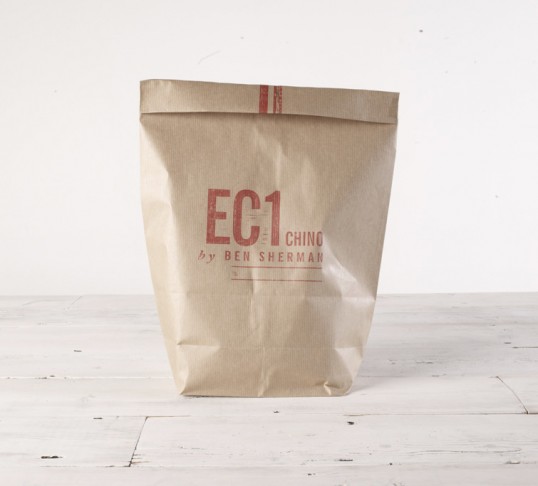 Designed by Ben Sherman | Country: United Kingdom
"Ben Sherman has made Clerkenwell, EC1 it's home for the last ten years. We love this little enclave of creativity, nestled between the buzz and bright lights of the West End and the artistic, gentrified but charmingly disheveled and industrial East. This is the reason we are here and why we continue to be inspired.
The EC1 Chino was born out of this area, and as such we decided we'd like to share 200 pairs with our likeminded neighbours."
July 15, 2012 | 2 Comments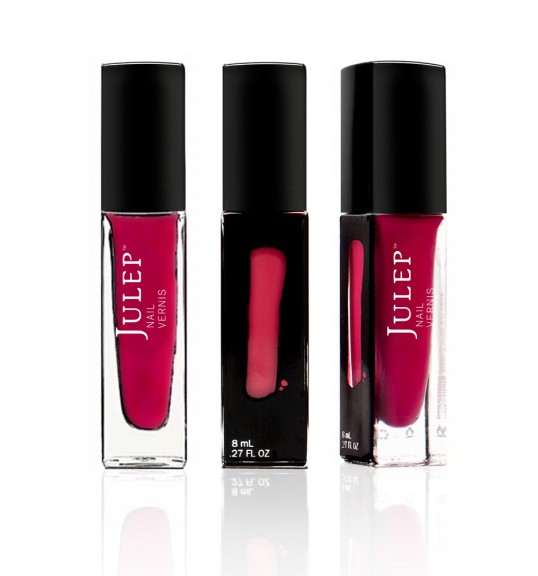 Designed by Turnstyle | Country: United States
"Julep Nail Parlors, with their trend-setting colors and toxin-free products, are cozy yet luxurious salons for healthier manicures and pedicures. For Julep, nail color lies at the intersection of beauty and fashion. It allows grown-up women to play, step out of their comfort zone and experiment with color and style. The company ethos is grounded in the "girlfriend" power of women emboldening each other to be their most vital, beautiful, confident, and happy. Popular with celebrities such as Anne Hathaway and Kate Hudson, Julep names their enamels after the stars they are inspired by. Blake is a sunny yellow, January is that perfect Betty Draper red and Gwyneth is a classic pink."
June 12, 2012 | 2 Comments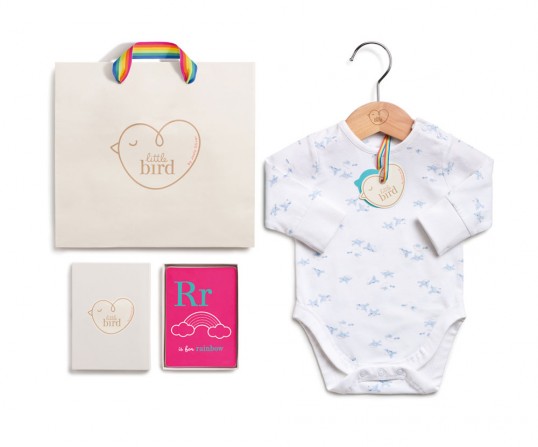 Designed by Pearlfisher | Country: United Kingdom
"Pearlfisher has created the tone of voice and brand identity for Little Bird, the fresh new brand for babies and children up to 5 years old from Jools Oliver in partnership with Mothercare.
Mothercare's values of timeless and enduring care and quality, combined with Jools Oliver's loving, modern and unique approach to motherhood have combined to create the perfect partnership. Little Bird is the unique and fresh expression of this collaboration.
The brand is strongly rooted in heritage and nostalgia mixed with a modern quirky twist. Jools was a Mothercare baby herself and the shared history and her love of vintage inspiration is a cornerstone to the brand.
The brand identity is an iconic symbol for motherhood and the design brings to life the brand name through a little bird icon. The brand mark works as a double visual identity, with the heart icon becoming apparent after that of the bird – celebrating the best of childhood and growing up, by representing freedom, curiosity and connection, core values of the brand. The rainbow is a nod to vintage, looking back to the 70's whilst the neon in the name is a link to the modern quirky feel of the brand. And all of these design cues in combination sum up the essence of the brand.
The identity will be brought to life across the Little Bird brand range of clothes, packaging and brand collateral."
April 26, 2012 | 1 Comment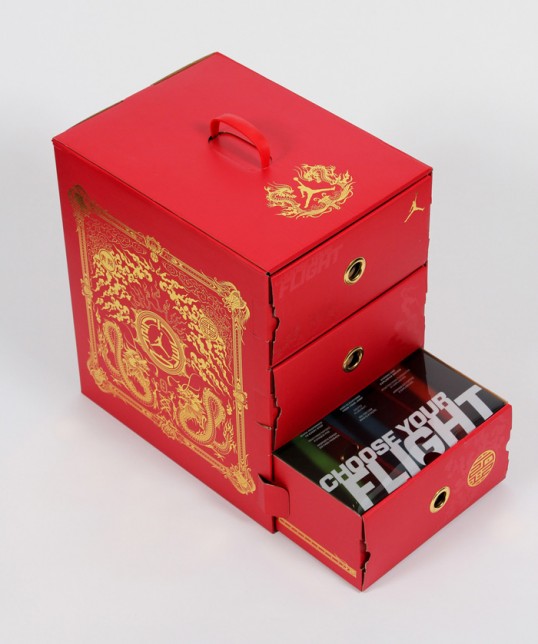 Designed by Tom Lane | Country: United Kingdom
"Air Jordan 2012 'Year of the Dragon' is a collaboration between Tom Lane & Air Jordan.  What started out as a packaging artwork commission snowballed after the first round of visuals and extend to include artwork for the shoe, a bag, some apparel, and a few more things to come.
The commission was to create a look and feel that bridged the gap between ancient chinese cultural references and the Air Jordan story. Whilst also bringing an edge of luxury and prestige to the forefront. Another challenge was to create a system to the design so that it could adapt to different size boxes and be rejigged by the Air Jordan designers. The final box size was yet to be fully determined so the artwork needed to be able to expand in width and height. All the elements therefore had to be individual so they could be shifted around without destroying the overall effect."
April 23, 2012 | 8 Comments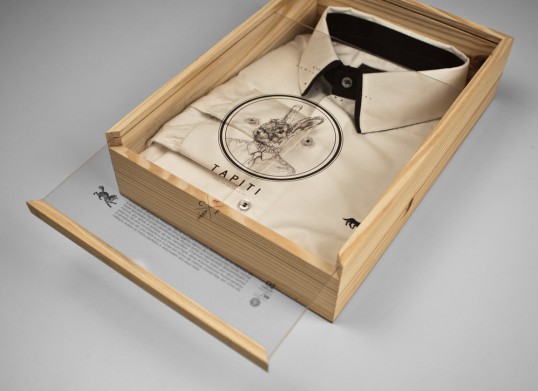 Designed by Moio Coletivo | Country: Brazil
"This packaging is part of the collection of  brand work for Conto Figueira, Brazilian fashion brand, for the Abaruna Collection – Winter 11."
April 9, 2012 | 3 Comments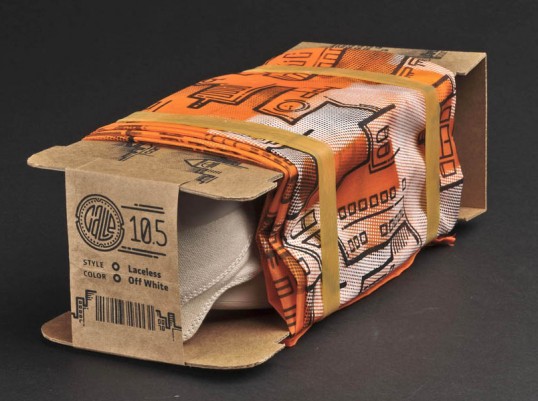 Designed by Jesse Lindhorst | Country: United States
"Calle, in Spanish, means "Street." This brand of slip-on street soccer shoes is the first of its kind. My goal for the redesign of this brands packaging was to capture its unique feel as a sleek street shoe, while still incorporating the power and precision of soccer. The metropolis illustration that spans across most of the package elements is meant to represent any city, from the feel of the busy downtown skyline to the sprawl of suburbia.
The structure is simple, made of one small piece of cardboard, wrapped in a bright flag for vivid visual appeal, and strapped tight with rubber clamps. The unconventional build of the package makes the experience of opening the box something the customer won't soon forget, especially once they feast their eyes on monstrous illustration strewn across the flag. This flag can be pinned up in a room or even hung on a fence to make the perfect target for a street soccer goal. The only piece of post-consumer waste that comes from this package is the small cardboard structure, which can simply be recycled.
Refine your skills in the street."
March 22, 2012 | 3 Comments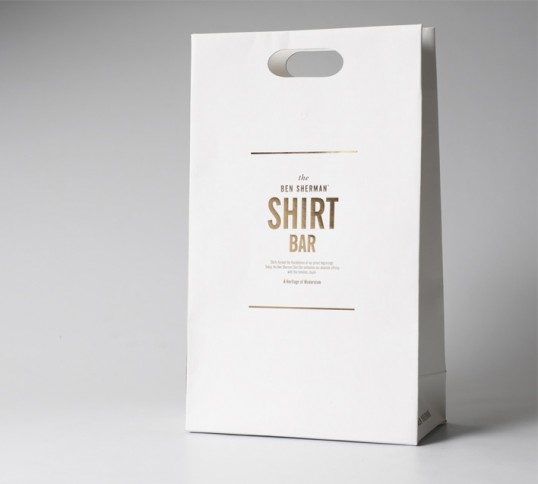 Designed by Ben Sherman | Country: United Kingdom
"To compliment our new Ben Sherman store concept we created a brand new companion set of store packaging and collateral. It was essential that this punctuated the look and feel of the new store design, but also linked in and reinforced the heightened service aspect, around which the store would operate."
March 15, 2012 | 20 Comments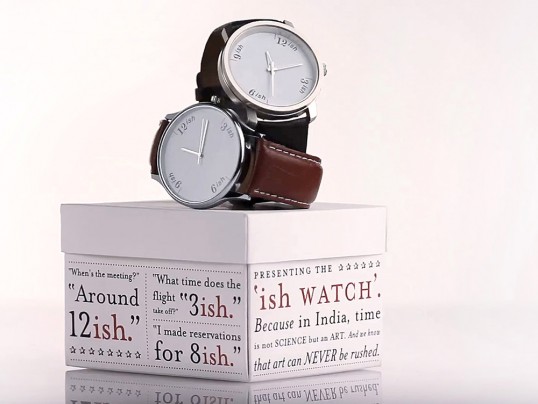 Designed by Hyphen | Country: India
"In India, 'fashionably late' is safely replaced with 'predictably late'. Cow blockades, politician escorts, and cratered roads, compound the problem and offer a valid excuse. So when you reach half-an-hour after the appointed time, you don't explain yourself. You wait for the other person to arrive.
We used this life insight, and added some dark humour to it.
We simply added a suffix to time periods. And moved the numerals from their classic perpendicular positions, tilting them to an approximate point on the dial. Hence six was not six. Eight was not eight. It was 'six-ish' and 'eight-ish'. Thus was born the 'ish Watch'.
The audience instantly connected with the watch, as it reminded them of the times they had been either the victim or culprit of tardiness. However, as a 'non-punctual' attitude is almost part of the Indian ethos, they bought into the idea and the watch, without delay."