March 31, 2010 | 1 Comment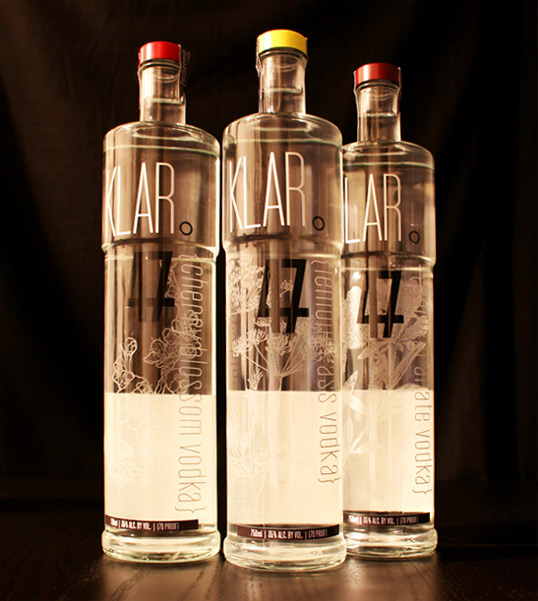 Designed by Garrett Patz | Country: United States
"Klar in German means 'Clear', Zurich Switzerland lies at 47 degrees latitude on the map. Klar 47 is distilled from only the finest organic ingredients. Imported from Zurich, Switzerland"
March 30, 2010 | 3 Comments
Designed by Arantxa Rues | Country: Spain
"Milk packaging design based on the Swiss International Style."
March 27, 2010 | 2 Comments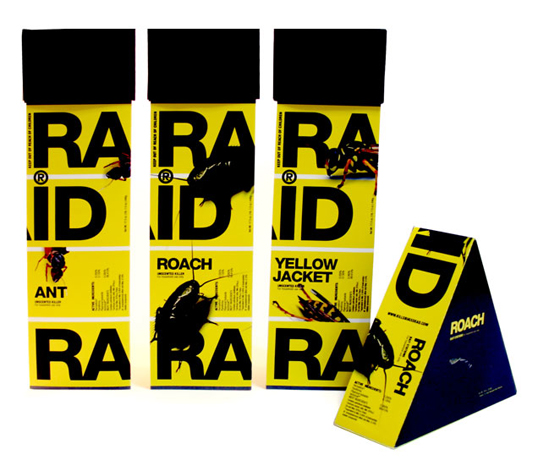 Designed by David San Miguel | Country: United States
A great portfolio of work from Art Center College of Design student David San Miguel.
March 25, 2010 | 11 Comments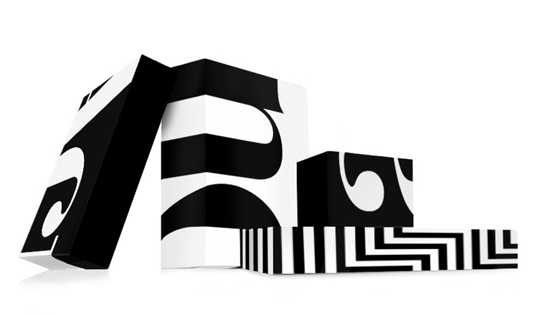 Designed by Kevin Cantrell | Country: United States
"This proposed rebrand for Swedish based Acne Jeans focuses on Acne's iconic name by incorporating crops and using a stark black and white color palette"
March 24, 2010 | 23 Comments
Designed by José Luis García Eguiguren | Country: Spain
The idea of this project is to sell emotions through a product. I selected a mix between a concoction and vodka. The concoction is a fruit blend that contains emotions such as love, sadness, happiness, fear and anger. The Mixed Emotions cocktail evokes an emotion and changes your attitude according to your preference.
March 19, 2010 | 4 Comments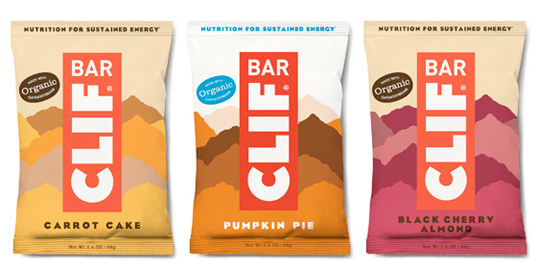 Designed by Eric Ellis | Country: United States
A student packaging redesign project where two different concepts were explored.
"While I didn't think the existing CLIF Bar's packaging was all that bad, I did have a few ideas for improvements. I wanted to pull the brand into more of an organic/healthy direction and not have as much emphasis put on the sporty aspect, with the idea that CLIF can be enjoyed even if you aren't planning on scaling a rock wall anytime soon."
March 17, 2010 | 4 Comments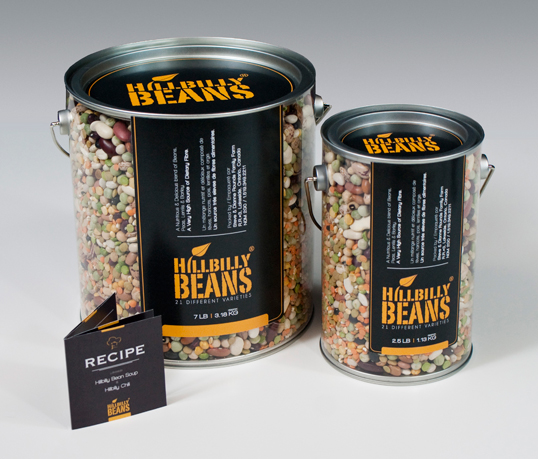 Designed by Andrew Matveev | Country: Canada
"The purpose of the project is to redesign the packaging and identity for this brand, in order to advance into a larger market, and compete with eye catching supermarket product designs. The product is currently being sold locally by vendors, and markets, and in order to begin its sales in a larger retail outlet, the product needed a face lift. We needed to create a design which would bring the product into the future. It would also need to be portable, flexible in sizes, stackable on shelves and able to ship in large quantities. The idea was not to just sell beans, but to sell it as a mix, which would include a recipe book with 2 recipes (Hillbilly Chilli, and Hillbilly Bean Soup) and promotional information. The idea is to revamp the companies look to prepare it for a larger market, while keeping in mind the details of product management."
March 16, 2010 | 6 Comments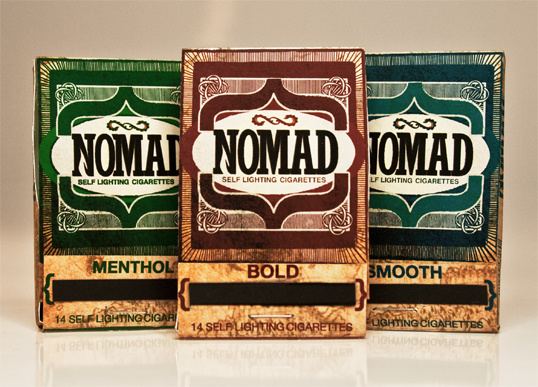 Designed by Matthew Smiroldo | Country: United States
"All smokers have the problem of forgetting a lighter at the most inconvenient times. Nomad is a brand that I created to solve this problem with a self lighting aspect. The tip of the cigarettes echos the design of a match. When the cigarette is struck against the box it self lights and is ready to smoke. Reinforced by bamboo strips, these non traditional tobacco sticks are strong enough to strike but still have great flavor.
The packaging was created to resemble a matchbook, communicating the self lighting aspect. I wanted the graphics to convey a bohemian and edgy feel. Inspired from old western designs and matchbook covers i developed the nomad design solutions in three flavors."
March 14, 2010 | 1 Comment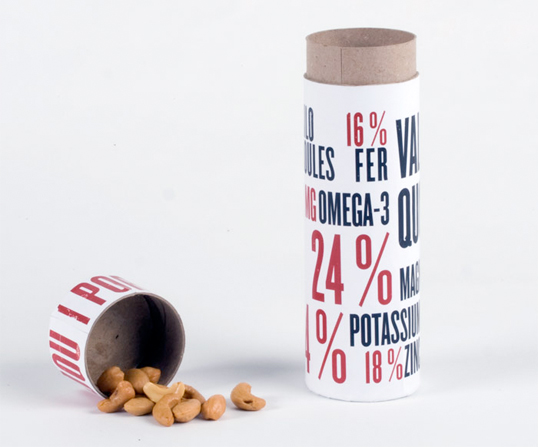 Designed by Jolin Masson-St-Onge | Country: Canada
A packaging concept for cashew nuts where the portion size is measured by the lid and the nutritional information of the product is presented in a large, typographic format.
March 12, 2010 | 4 Comments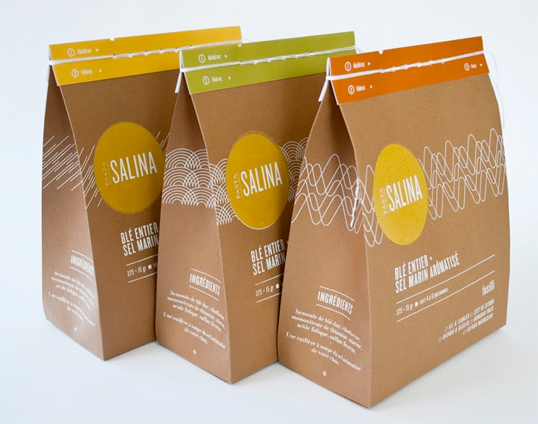 Designed by Emanuel Cohen | Country: Canada
Lovely student work with a clever opening system, which you can see in action here.