October 7, 2008 | 2 Comments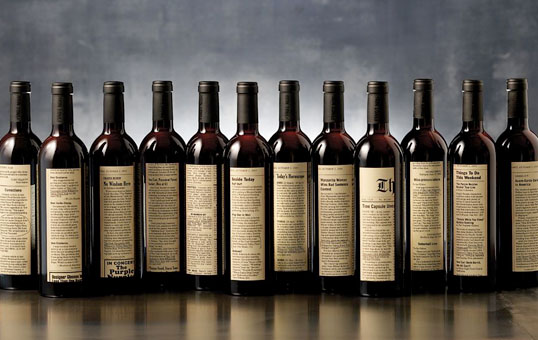 Amazing concept driven design by Sandstrom Partners.
"With tweleve different labels for a single vintage of Willamette Valley Pinot Noir, The Cost Vineyard labels are created to look like newspaper clippings from various parts of a paper. The vineyard is mentioned in some way in each story or aticle featured, but it is never the lead story or headline."
October 5, 2008 | No Comments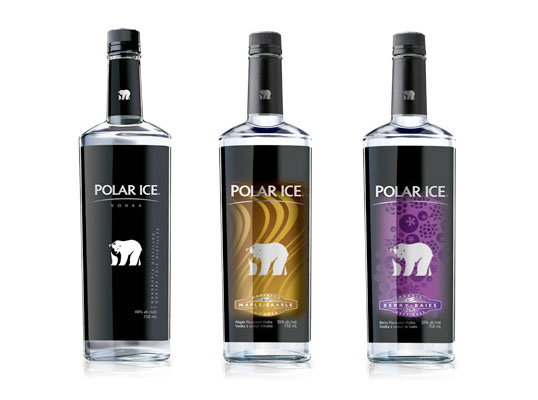 What you can't see in this photo is the unique label placement for Polar Ice Vodka. Pigeon Branding + Design took advantage of the crystal clear liquid, and went with label placement on the back of the bottle which creates a nice element of depth when viewed on-shelf.
October 4, 2008 | 2 Comments
I found this set of lovely bottles on Flickr, but there wasn't any background information regarding what they are or who designed them. They look like some type alcoholic beverage, but that's about all I can make of them. If anyone can shed some light on this work please let us know.
September 30, 2008 | No Comments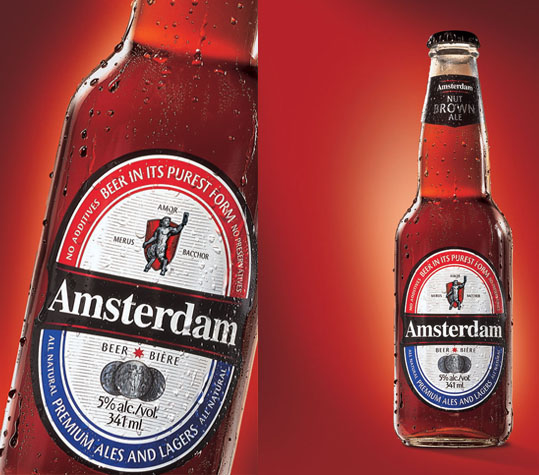 Designed by Brand&Tonic | Country: Canada
The Amsterdam Brewing Company has been a Toronto establishment for decades. As their popularity has grown, so have their brands and image with the help of Brand&Tonic.
"Purity, Passion and Revelry. Identifying and calling out the three tenets of the Amsterdam Brewing Company immediately attracted a larger audience for it's products. The Satyr, a natural born storyteller whose presence and strength of character exemplify the new brand, was enlisted to represent these three tenets both on and off the label.
Another key factor in growing the brand was to celebrate the product both in content and in form. The solution was a new clear bottle, redesigned label and new secondary packaging to create the experience of fresh, premium taste both on the shelf and in your hand."
September 24, 2008 | 1 Comment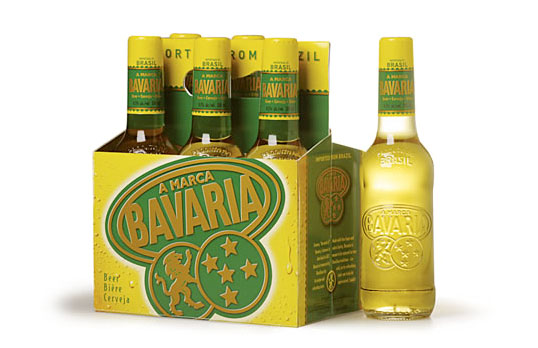 I'm a sucker for clear embossed bottles and neck labels. What more is there to say? Oh yeah, the carrier is pretty nice too.
Designed by Pigeon Branding + Design.