January 21, 2015 | 1 Comment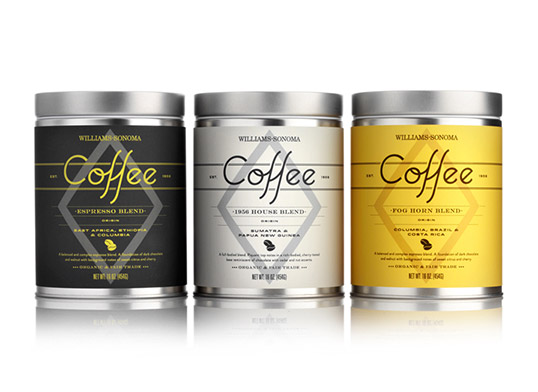 Designed by Pavement | Country: United States | Pair with: Penfield
"Pavement designed this simple, sophisticated label to help customers instantly connect Williams-Sonoma's famous culinary expertise with the quality and complex flavors to be found in their new gourmet blends of coffee. Following the inspiration of gourmet tasting notes, we created a typestyle, color palette and design that distinguishes each blend, while making each appear easily accessible for any occasion and method of brewing."
December 30, 2014 | No Comments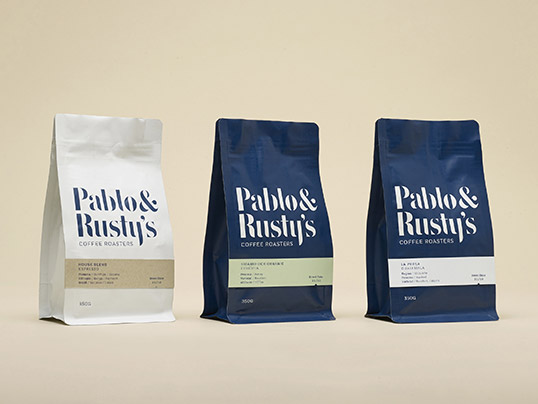 Designed by Manual | Country: United States
"Pablo & Rusty's is an award-winning small-batch coffee roaster based in Sydney, Australia. They strive to find amazing coffee; determine the best way to roast it; take it to one of their four stores and deliver an exceptional experience to their customers. Pablo & Rusty's have a strong company culture, are passionate about sustainability, and are in constant pursuit of perfection.
Pablo & Rusty's approached Manual to rebrand the company and better reflect the values they'd developed over the past decade. An immersion into the brand began with a brief research trip to Sydney to learn more about local coffee culture and experience Pablo & Rusty's retail locations."
December 17, 2014 | No Comments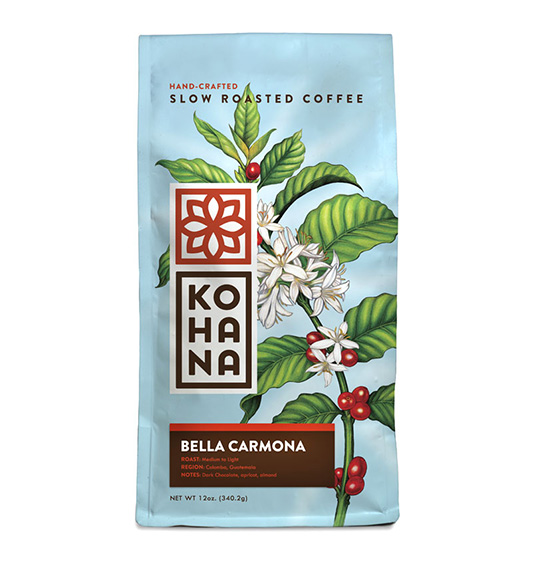 Designed by Helms Workshop | Country: United States
"Kohana's coffee is exceptional, but their brand identity was dated, out of sync with their values and missing the mark with contemporary coffee culture. With the brand poised to enter the national market and launch a new product line, it was a perfect moment to shun evolution in favor of revolution.
We proposed a bold transition from a dated packaging system to an identity focused on the islands that inspired the brand, its values and the ritual of enjoying a cup of coffee. To help, we invited artist Abi Daniel to capture the beauty and energy of the coffee plant. The result is a striking package that not only conveys a sense of Hawaii, but translates to just about anywhere people enjoy a moment of reflection."
December 15, 2014 | No Comments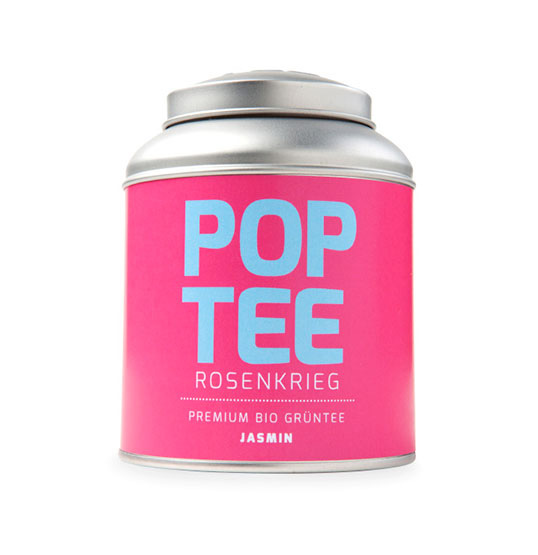 Designed by Clubcreativ | Country: Germany | Pair with: Gitman Vintage
"Do your thing! Be it in super markets, gourmet food or tea shops, nowadays nothing but conventional tea that lacks design and quality comes across your way.We decided to change that and break with all traditions of the tea establishment. The brand name "POP TEE" is derived from the Pop Art movement which shocked the art establishment in the mid-50s in a way we want to shake today's tea market. Our goal is to breathe new life into the industry by combining puristic design and vivid hues with organic teas of the highest quality. The idea of POP TEE is based on a clear-cut sustainability concept and social involvement which means that we environmentally friendly produce and ship our products and partner with Slum-Kinder Kunst, an organization that supports young children in Third World countries."
November 26, 2014 | 1 Comment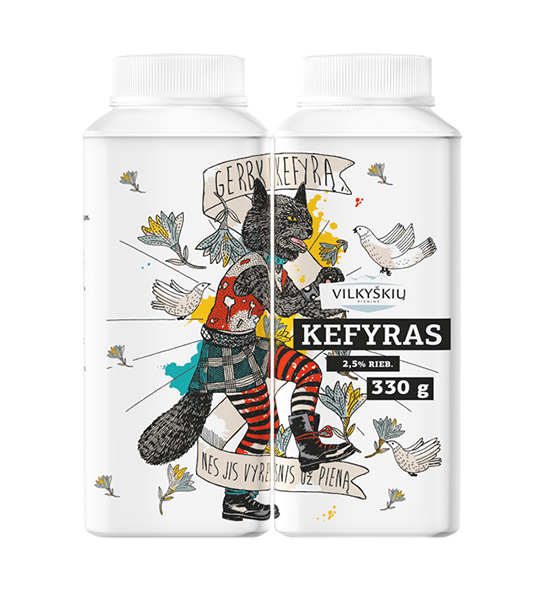 Designed by VRS WPI Vilnius | Country: Lithuania | Pair with: Tretorn
"Kefir is a very tradicional drink in Lithuania. It is definately not a drink that is considered to be "cool" to drink. Vilkyškių pieninė – a producer of fresh milk products decided to change that. So we make a new packaging design for a youth oriented kefir – and the youngsters caught it and liked it."
November 23, 2014 | No Comments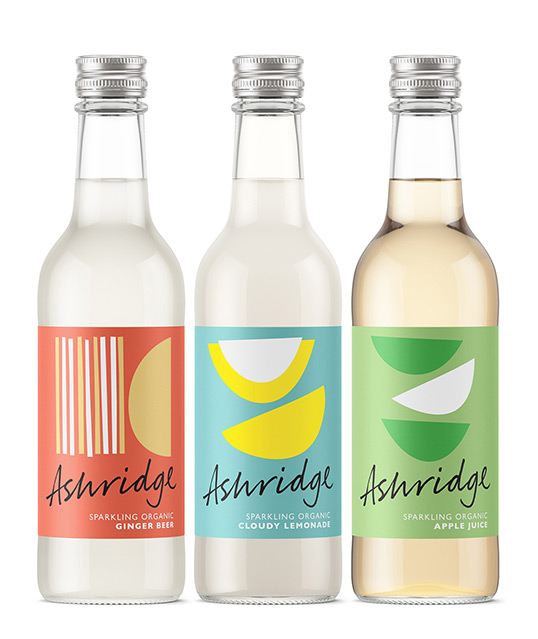 Designed by Buddy | Country: United Kingdom | Pair with: Lemnos
"When Devon-based Ashridge Drinks asked us to create a new identity and language for their premium and organic ciders and soft drinks, we were determined to challenge the category. The depiction of fruit remained vital, but we were able to approach it in a more symbolic way, creating miniature works of modern art using abstract fruit shapes to differentiate flavour and variant.
Combined with our brand line The Art of Fine Drinks, and a foiled signature-style logotype, the identity highlights the exquisite craft on which Ashridge has built its reputation. Vibrant yet premium, the identity possesses the flexibility to work in harmony across the brand's entire portfolio, from sparkling champagne-style ciders, organic vintage ciders and non-alcoholic fruit drinks."
November 15, 2014 | 2 Comments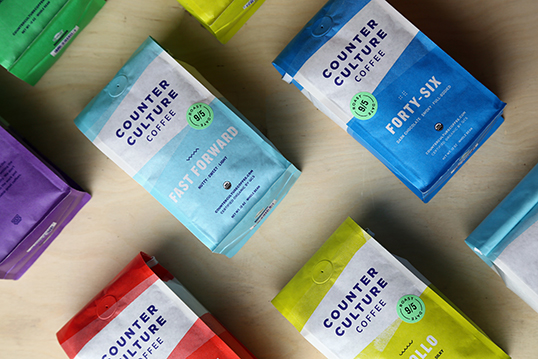 Designed by Counter Culture Coffee | Country: United States | Pair with: Land by Land
"Counter Culture Coffee is pleased to unveil a new look for its products, with bold, colorful designs and biodegradable packaging—along with new product names for four of its six year-round coffees. Debuting on Friday, October 3rd, the update reflects the company's continual evolution as an innovative coffee roaster—a leader within the specialty coffee industry for nearly two decades—and serves as the centerpiece of an overall aesthetic up-fit for Counter Culture that brings greater cohesion to the various facets of their business."
October 6, 2014 | 1 Comment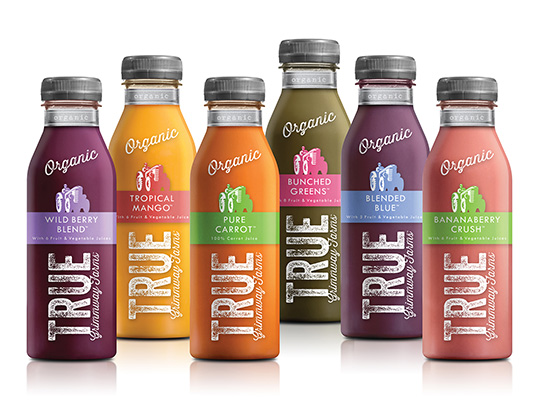 Designed by McLean Design | Country: United States
"Grimmway Farms, the world's largest carrot grower from California's lush Central Valley, wanted to place an honest-to-goodness, fresh-fruit-and-veggies line of beverages into the fast-growing premium refrigerated juice category, and recruited McLean Design to help create a new brand that captures the essence of their family farm growers."
October 5, 2014 | No Comments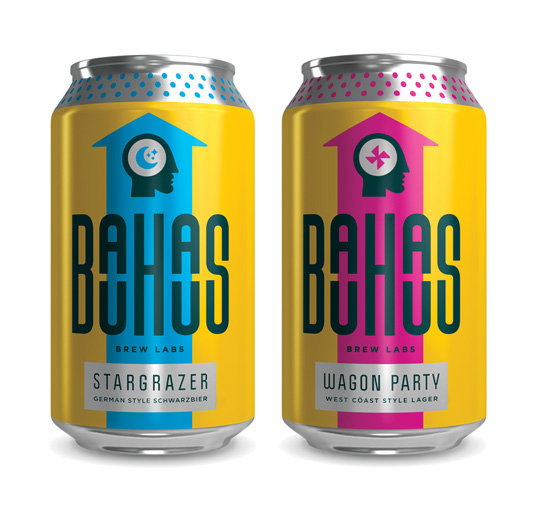 Designed by Helms Workshop | Country: United States | Pairs with: Sperry Top-Sider
"Bauhaus Brew Labs channels its namesake's spirit of creativity, experimentation and playfulness in crafting a flavorful, imaginative and unique craft beer experience for its customers. Our approach was to follow their example in creating the brewery's identity, with an eye on differentiating the brand in the marketplace and creating a disruptive presence on the retail shelf. The bright, primary brand palette is unconventional for the craft beverage shelf, and the quirky beer names were created by translating more traditional naming into German, and then back to English."
September 22, 2014 | No Comments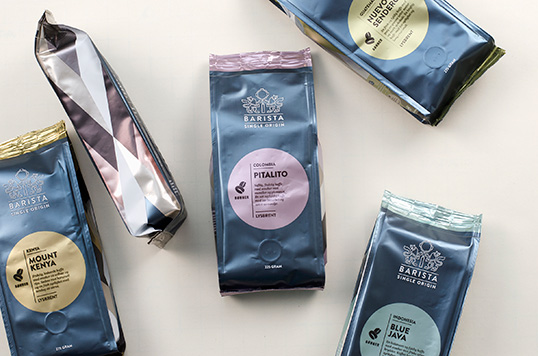 Designed by Neolab by Knowit | Country: Norway | Pair with: Han Kjøbenhavn
"Single Origin vs mixed products: Friele has changed their product line strategy and as a part of this we cleaned up the Barista line. The old Barista line had both espresso and blends mixed in between the singles. By moving them out we made a stronger concept and a stronger and more logic product line by presenting single origin products only. 
The re-design mission: The old Barista had over time become a blurry mix of 8 different blends and grinds and roasts. 
The shelf impact was weak and the remote signals of each product could have been stronger. 
We missed a stop-signal from a distance. We missed the freshness signal whole beans represents. We missed the link to micro roasted products.
New packaging machines gave Friele new packages and possibilities for new design. The packaging structure was not unique but well fitted for large industrial production. It also gave space for a more graphic look."