August 24, 2009 | 14 Comments
Designed by enormouschampion | Country: United States | Buy it
"The Kingdom Animalia, a line of wooden animals and their packaging, were all made in the USA. The boxes are made of recycled cardboard, and offset printed. One element of the design system is that there are a few facts about the real life animal on the box. There are 15 different animals in this collection. They are made of sustainably harvested wood and are solid maple. The finishes on the animals (including the paint, stain, and beeswax sealer) are all non-toxic and very low/no VOC. All of the finishes are also made in the USA. They were laser cut and hand finished. They are meant to be decoration for a nursery, bookshelf, and the like. They are not, however, toys for children."
August 15, 2009 | 1 Comment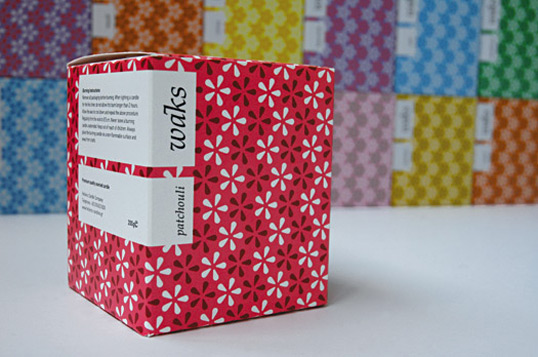 Designed by The Design Shop | Country: Greece
"Hellenic Candle Company's Waks is a range of scented candles of which we designed the packaging. The main characteristic is the variety of colours as well as the pattern which resembles flowers but in reality is a typographic element."
August 14, 2009 | 6 Comments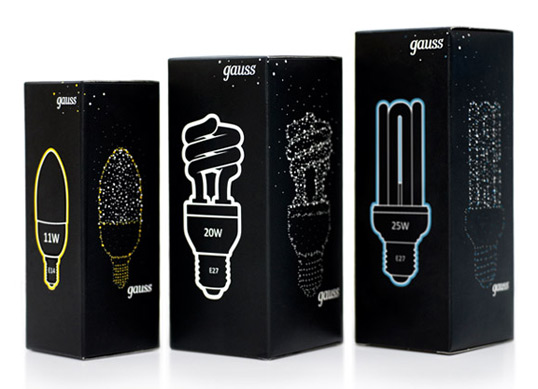 Designed by Fastway | Country: Russia
"The objective was to create package for power saving lamps which considerably would differ from all other packages of the lamps presented in retail networks. Besides, it was necessary to show that Gauss lamps are the premium-segment, having justified, thus, their higher than at the majority of competitors price.
The main idea of the package – minimum superfluous, but maximum sense and convenience. On the face side – only a lamp category, its appearance and key parameters of choice. To attract more attention some objects (dots, lamp) were UV-lacquered."
August 13, 2009 | 1 Comment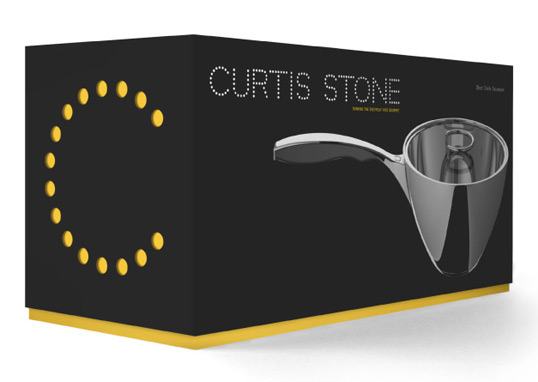 Designed by Round | Country: Australia
Simple and elegant packaging for Curtis Stone's line of housewares. The diecut 'C' used to reveal a flood of yellow colour underneath is a nice touch.
August 12, 2009 | 5 Comments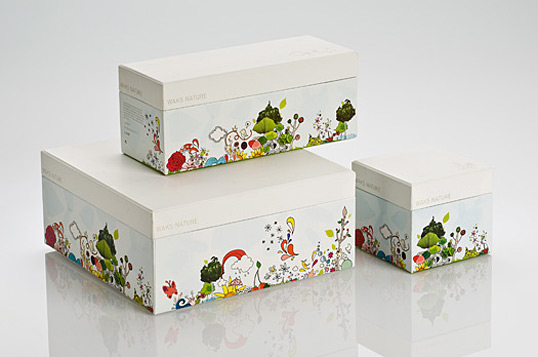 Designed by The Design Shop | Country: Greece
"Hellenic Candle Company created Waks Nature, a brand new line of hand-made aromatic candles, using only the best ingredients and pure essential oils. For its packaging and printed material, we created a unique illustration and used had-made boxes in order to communicate the special quality of these products."
August 5, 2009 | No Comments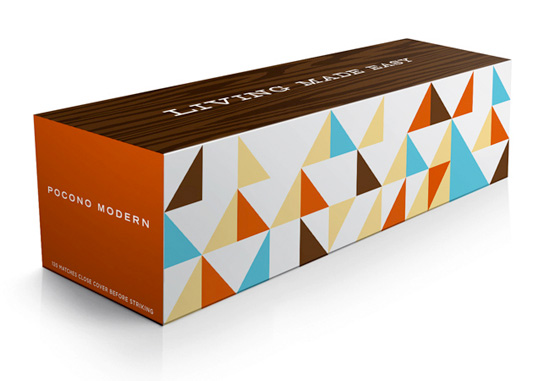 Designed by Mattson Creative | Country: United States
Created as part of a complete branding campaign for a company building modern homes in the Poconos.
August 2, 2009 | 1 Comment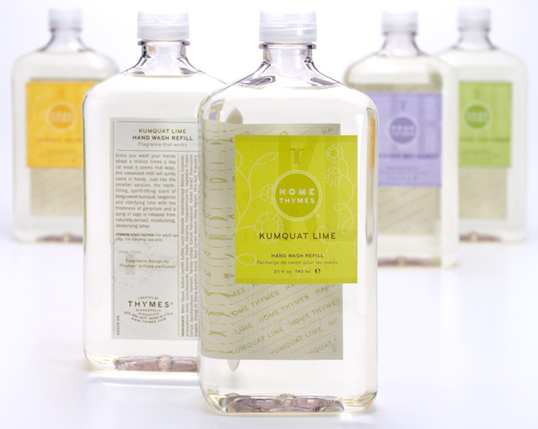 Designed by Duffy & Partners | Country: United States
You may remember we featured some of the Thymes range last December. Here are some more beautiful packaging solutions created for Thymes.
"A leader in the bath and body and home fragrance market, Thymes had recently celebrated its 20th anniversary and was facing tremendous competitive pressure in a fragmented and growing category. For the first time in their history they went to an outside firm to establish a new creative partnership. Duffy & Partners has had the privelege of collaborating with Thymes in revitalizing their identity, a full suite of marketing materials and nearly two dozen product collections. Importantly business results have followed this design revitalization every step of the way".
July 26, 2009 | 6 Comments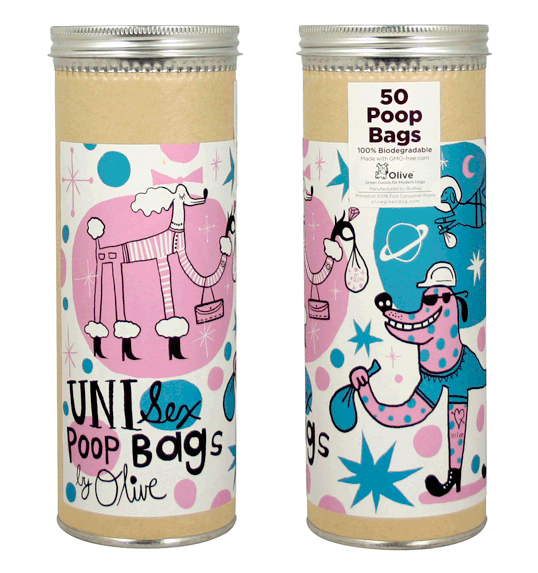 Designed by Nate Williams | Country: United States | Buy it
"It seems strange that conscientious dog owners pick up their dog's poo (which is 100% biodegradable)…only to pop it into a plastic bag that will be with us for 100's of years.
US dogs produce enough waste to fill an 800-foot-tall football field every year and plastic bags can take over 100 years to decompose. Scooping all that poop into petroleum-based plastic bags leaches toxic chemicals as they slooowly break down over thousands of years in landfills. Alternatively, leaving scat on the ground isn't an eco-friendly (nor neighbor-friendly) option either, as 20-30% of all pollutants in waterways can be attributed to canine waste.
Olive poop bags are made naturally from GMO-free corn starch and vegetable oil, are certified 100% biodegradable and compost in as little as 40 days. Poop and parcel can be buried for micro-organisms to consume or combined with yard waste for curbside collection in communities that compost biodegradable waste."
July 23, 2009 | 4 Comments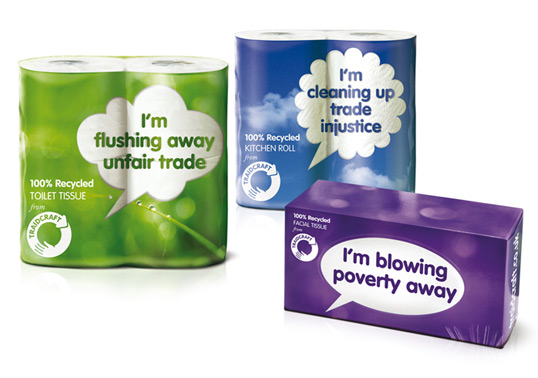 Designed by Studio Blackburn | Country: United Kingdom
Traidcraft was established in 1979 as a response to poverty, and are the UK's leading fair trade organization. The speech bubbles on their tissue range are an excellent way to communicate directly with consumers, letting them know exactly how their purchase is helping a greater cause.
July 20, 2009 | 4 Comments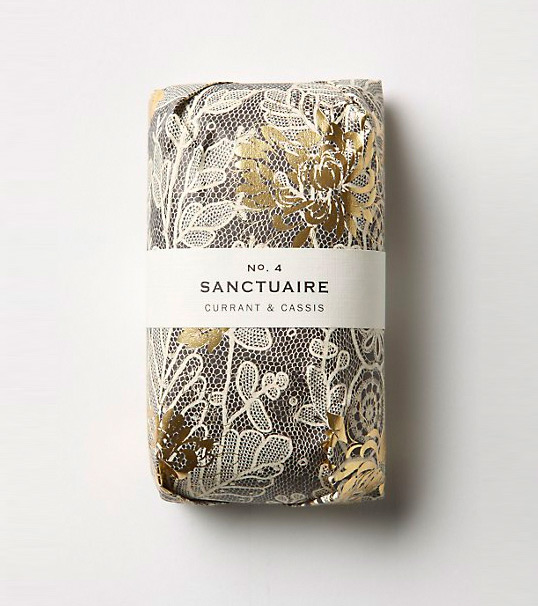 With gold foiling and beautiful patterns offset by simple labeling, this lovely soap is made by Fringe Alchemy.
If any of our readers know who designed this beautiful packaging, do please let us know in the comments.