March 24, 2009 | 1 Comment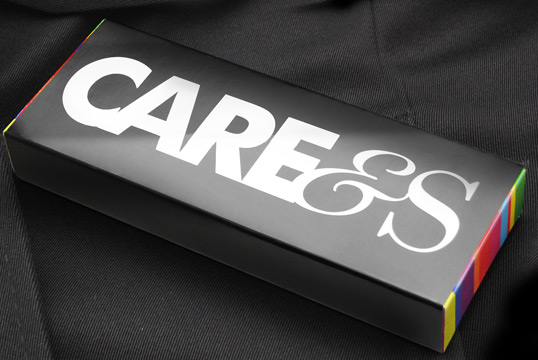 Designed by Love for Art & Business | Country: Sweden | Font: Futura
"A brave new detergent aimed for people who loves clothes and care for the environment. It is neatly packaged in pill-form to avoid the biggest problem laundring today, the overdosing that simply destroys your fine garment.
Apart form other detergent Care&s does not have tensides and bleach as their active ingredient, but an organic enzyme,  which it's why it is very kind to mother nature and it's inhabitants. Care&s is available in selected fashion stores across Europe."
March 20, 2009 | 4 Comments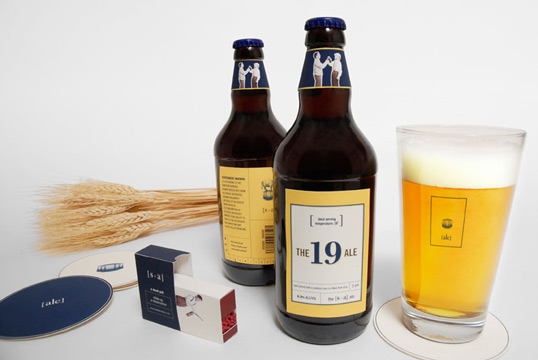 Designers: Lisa Llanes, Andy Carlyle, Elena Schroeder | Writer: Kimberly Healy | Art Director: Dave Ortega | Country: United States
"Steak and Ale: Rebranded Steak and Ale (s+a) with it's own beer and grilling items (utensils, rubs, wood chips) with a style combination of seriousness and wit and a fictional family history. Other items include matchboxes, Brewmaster's Society packaging, coasters, to-go containers, retail bag and a menu. Each item has a little surprise when you open it or flip it over."
March 15, 2009 | 2 Comments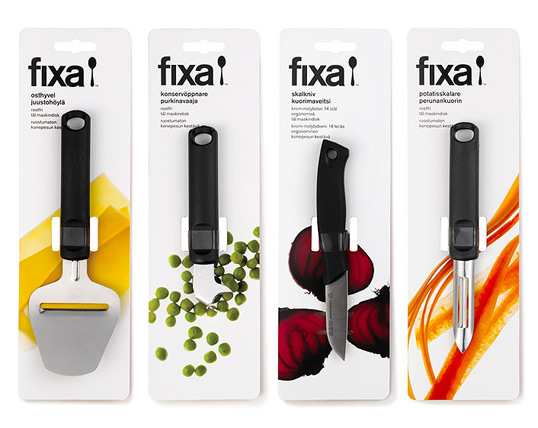 Designed by BVD | Country: Sweden | Fonts used: Helvetica
"A clear strategy for the brand and the range, along with the naming of two new brands: Fixa and Func, tailored to the Nordic market. The Fixa brand comprised kitchen utensils and cleaning implements. Func comprised technical products. The result was two strong brands within one dynamic design system. The packaging design is attractive, clear and highly visible on the shelf."
March 13, 2009 | No Comments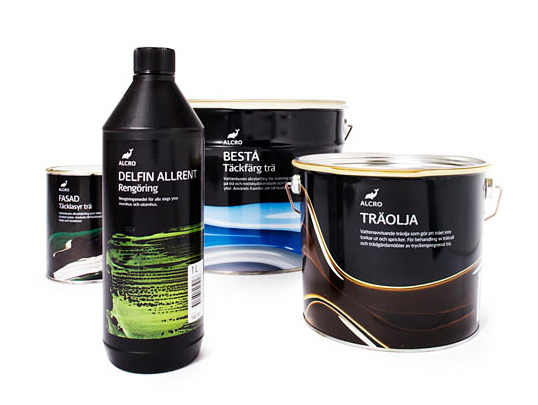 Designed by BAS | Country: Sweden | Font used: Alcro Sans (custom font).
"Project: Development and implementation of a new design strategy for the Alcro brand.
Scope: Development of logotype, unique type face, graphic identity, packaging design and retail store concept.
Delivery: Logotype, idea and design of unique type face "Alcro sans". New graphic manual. New packaging design for 150 products. New concept for Alcro's own stores. "
March 7, 2009 | 3 Comments
Designed by Avi Cornfeld | Country: Israel | Fonts used: Helvetica
"The packaging design for Moiré were created from the world of the moiré effect phenom – a visual perception that occurs when viewing a set of lines or dots that is superimposed on another set of lines or dots."
March 2, 2009 | No Comments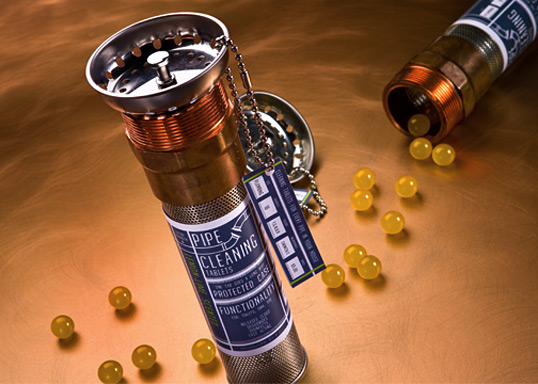 Designed by Jackie Hall | Country: United States
Jackie Hall, a Recent Creative Circus design grad sent us this very unique and creative package design for Pipe Cleaning Tablets.
"Pipe Cleaning Tablets clean, deodorize, disinfect and unclog drains all at the same time. For use in toilets, sinks and tubs/showers. They were packaged in heavy metal/copper to prevent contact with rather strong chemicals. Sold in Boutique-y type stores."
March 2, 2009 | No Comments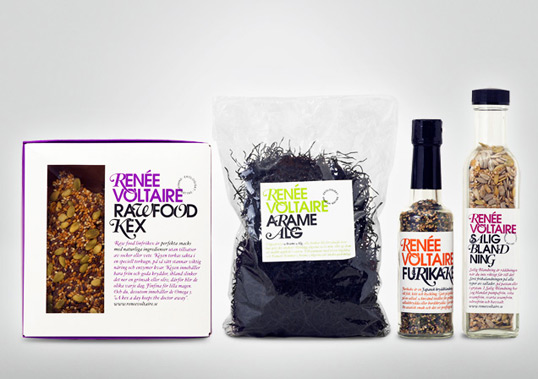 Designed by Silver | Country: Sweden | Fonts used: ITC Avant Garde Gothic
Swedish brand Renée Voltaire has some great minimalist packaging.
"A few years ago Swedish health foods weren't considered chic. But that was before Renée Voltaire taught us that organic fare tastes better – and good food can inspire our way of living. The packaging with its personalized texts plays a vital part in the product design. Which Silver has created from the start."
March 2, 2009 | 3 Comments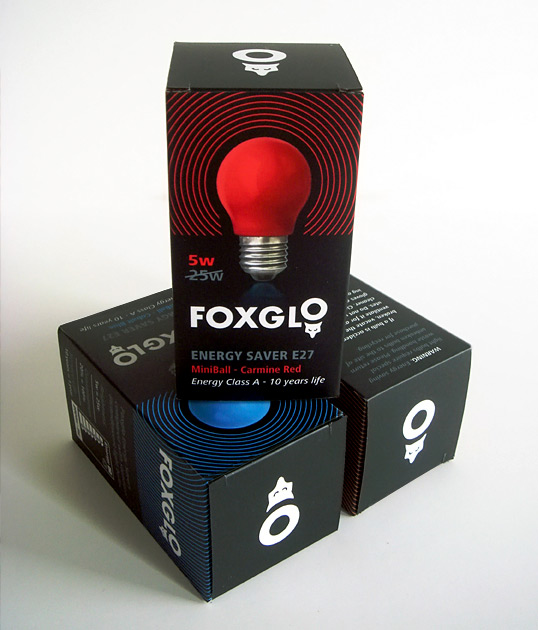 Designed by Bulldog | Country: Sweden | Fonts used: Frutiger, Futura
"Foxglo (pronounced Fox-glow) was launched to address European consumer adoption of basic green ideas and specifically, a shift from use of incandescent light bulbs to more energy efficient, compact florescent lighting.
Bulldog's remit was to help the brand provide assurance of energy saving benefits, empower consumers to make technical comparisons with traditional incandescent bulbs and to promote correct waste handling for all Foxglo products.
February 24, 2009 | 3 Comments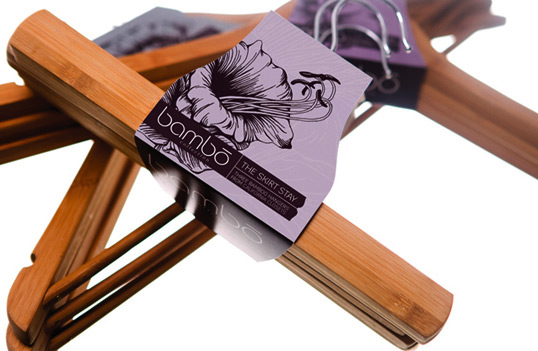 Designed by Nate Millheim | Country: United States
Thanks to The Creative Circus graduate Nate Millheim for sending this in. He is currently looking for work overseas.
"Closet storage line from California Closets. All-natural materials, minimal packaging, and two-color printing reduce the carbon footprint without effecting visual appeal. (a green product packaged to appeal to urban boutique females)"
February 24, 2009 | 1 Comment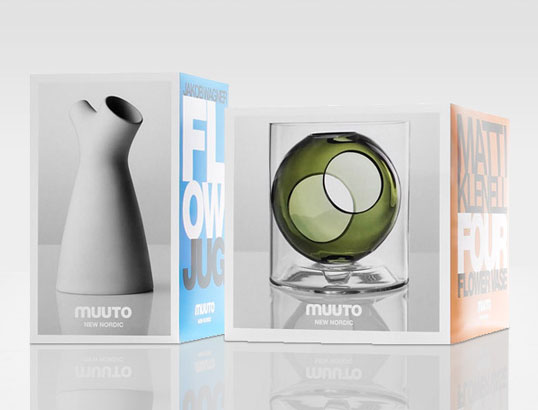 Designed by Dyhr.Hagen | Country: Denmark | Font used: Helvetica