March 7, 2009 | 3 Comments
Designed by Avi Cornfeld | Country: Israel | Fonts used: Helvetica
"The packaging design for Moiré were created from the world of the moiré effect phenom – a visual perception that occurs when viewing a set of lines or dots that is superimposed on another set of lines or dots."
March 2, 2009 | No Comments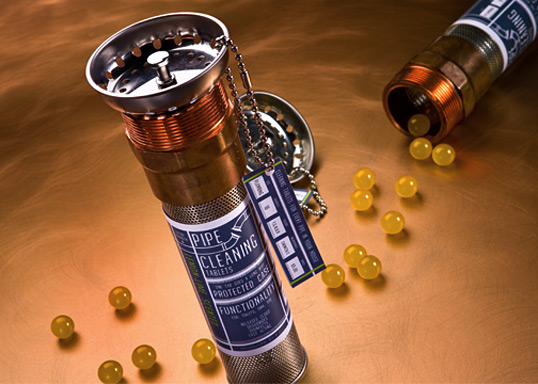 Designed by Jackie Hall | Country: United States
Jackie Hall, a Recent Creative Circus design grad sent us this very unique and creative package design for Pipe Cleaning Tablets.
"Pipe Cleaning Tablets clean, deodorize, disinfect and unclog drains all at the same time. For use in toilets, sinks and tubs/showers. They were packaged in heavy metal/copper to prevent contact with rather strong chemicals. Sold in Boutique-y type stores."
March 2, 2009 | No Comments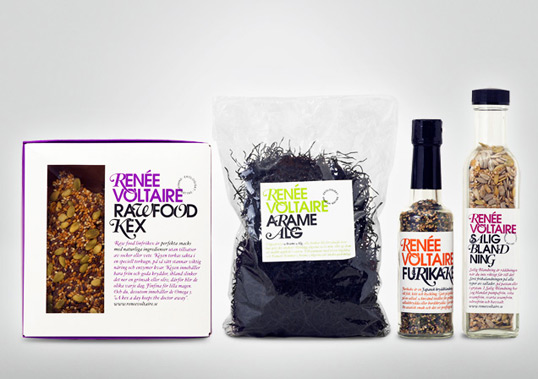 Designed by Silver | Country: Sweden | Fonts used: ITC Avant Garde Gothic
Swedish brand Renée Voltaire has some great minimalist packaging.
"A few years ago Swedish health foods weren't considered chic. But that was before Renée Voltaire taught us that organic fare tastes better – and good food can inspire our way of living. The packaging with its personalized texts plays a vital part in the product design. Which Silver has created from the start."
March 2, 2009 | 3 Comments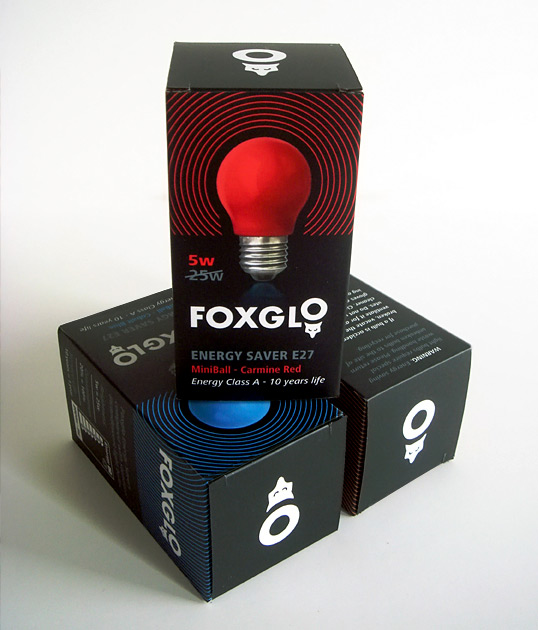 Designed by Bulldog | Country: Sweden | Fonts used: Frutiger, Futura
"Foxglo (pronounced Fox-glow) was launched to address European consumer adoption of basic green ideas and specifically, a shift from use of incandescent light bulbs to more energy efficient, compact florescent lighting.
Bulldog's remit was to help the brand provide assurance of energy saving benefits, empower consumers to make technical comparisons with traditional incandescent bulbs and to promote correct waste handling for all Foxglo products.
February 24, 2009 | 3 Comments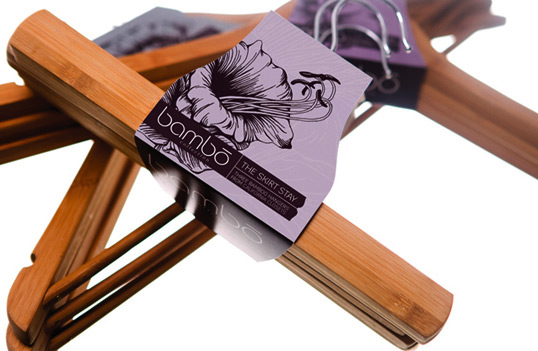 Designed by Nate Millheim | Country: United States
Thanks to The Creative Circus graduate Nate Millheim for sending this in. He is currently looking for work overseas.
"Closet storage line from California Closets. All-natural materials, minimal packaging, and two-color printing reduce the carbon footprint without effecting visual appeal. (a green product packaged to appeal to urban boutique females)"
February 24, 2009 | 1 Comment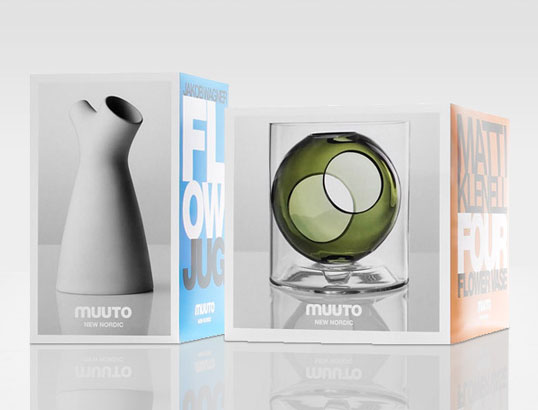 Designed by Dyhr.Hagen | Country: Denmark | Font used: Helvetica
February 22, 2009 | 2 Comments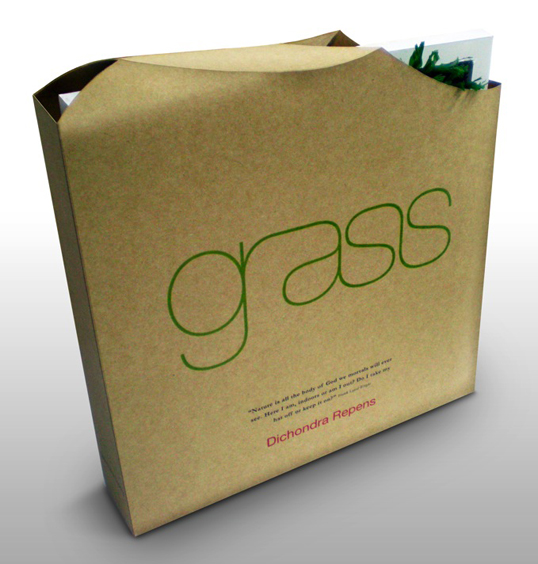 Designed by Nine99Design | Country: Israel | Fonts used: Helvetica
"Grass squares are designed to give a natural touch to the office or home by placing them freely or according to Feng Shui. Unlike ordinary flowers, 'grass' is completely natural, a piece of earth, that grows indoors with minimal care. Inspired by Frank Lloyd Wright's Fallingwater and the attempt to combine architecture and nature, the entire project is made from recycled materials and tries to merge the home with the outdoors. The packages have an air opening to gain longer shelf live for the product. The minimal design and logo is intended to give a flowing, "breathing" feel to it, as well as elegance and life-style.
February 11, 2009 | No Comments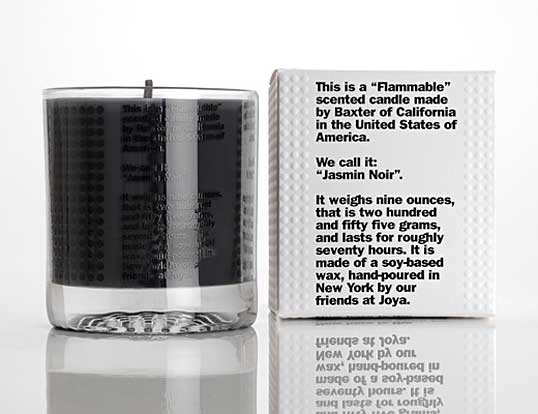 Designed by Marc Atlan | Country: United States | Font used: ITC Franklin Gothic
February 10, 2009 | 1 Comment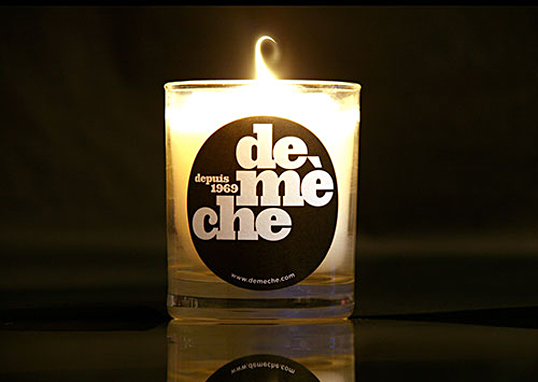 "7 unique fragrances referring: gluttony, lust, pride, greed, sloth, anger and envy constitute this collection. Demèche candles are of superior quality, made from natural wax presented in generous verrines of 200g promising more than 40 hours of combustion and dissemination of pleasant fragrance."
February 9, 2009 | No Comments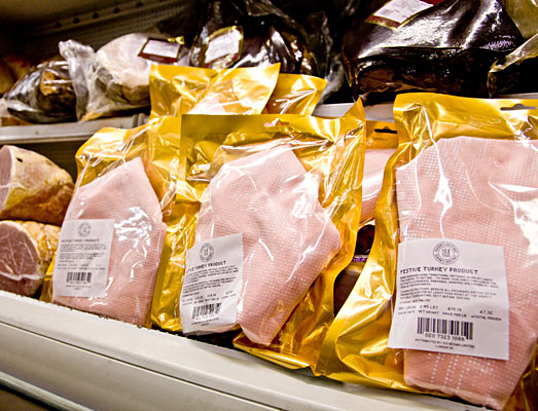 Designed by ico design | Country: United Kingdom
"At Christmas we always look to enlarge on the idea of a simple card. Christmas is a time for fun and we take the opportunity to explore the more eccentric side to our creativity. 2008 was no exception and we embarked on devising our own festive product – the now famous ico turkey apron.
For the chef who wants to make a standout sartorial statement, bright pink is hard to beat. Lovingly produced and hand packed by a dedicated team of seamstresses, ironers, folders and packers in the ico factory. This limited edition item of practical Christmas apparel puts novelty socks and sweaters to shame. The perfect compliment for a festive feast.
But the secret is in the packaging. The pink aprons were ingeniously folded origami-style to imitate a plump turkey breast and then vacuum sealed in plastic meat packets. At a glance the resulting item wouldn't have looked out of place in a cold counter at your local supermarket. In fact, to prove their authentic appearance, we took a fresh batch down to Smithfield meat market one cold December morning to see our turkeys in context, annoying several busy butchers in the process."