October 21, 2009 | 3 Comments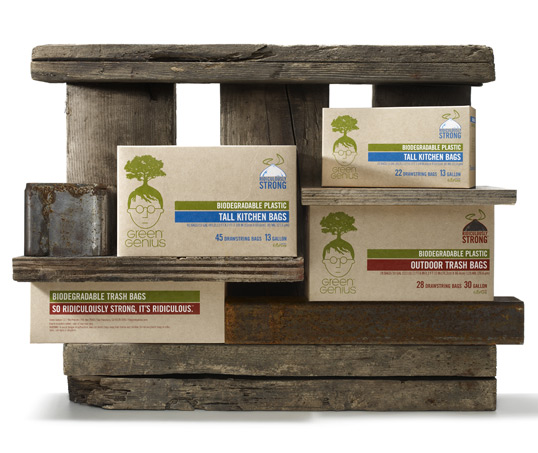 Designed by Hub Strategy | Country: United States
"In designing this packaging, we focused on a couple key things 1) make it as environmentally friendly as humanly possible, we did so by using 100% recyclable craft board that is 60% post consumer waste and printing with UV inks to make as little impact on the Earth as possible. And 2) design a trash bag package that is actually nice to look at. This included the obvious Glad/Hefty burst, bevel and glowing color madness as well as not falling into the classic "green" pitfalls we all know (i.e. a forest background and a leaf-inspired logo).
With these things driving the design, we created a line of packaging that feels high-quality and pops off the shelves because it sits back"
October 20, 2009 | 2 Comments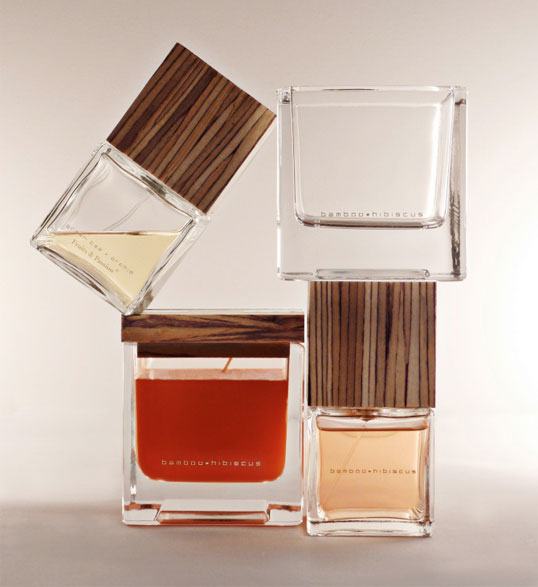 Designed by Bertuch | Country: Canada
The combination of glass and wood is becoming ever more popular in package design. This home fragrance collection for Canadian brand Fruits and Passion was inspired by Japanese design.
October 13, 2009 | 2 Comments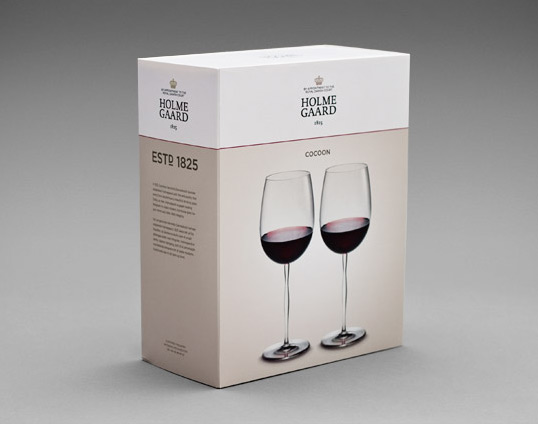 Designed by Make® | Country: Denmark | Fonts: DLT Documenta
"We supported Holmegaard in developing a new brand strategy celebrating the legacy without letting the past define the brand. The pivot point  was taken from brand surveys and internal interviews. It was clear that the brand should target a younger audience. A new strategy was needed to project the strong, emotional quality and Nordic design values present in the products. Therefore, the key objective was to transform an old fashioned brand and to grasp the sparkle in the products. To turn an occasional usage of the products to an everyday experience without losing the high-end design and quality feeling."
October 12, 2009 | No Comments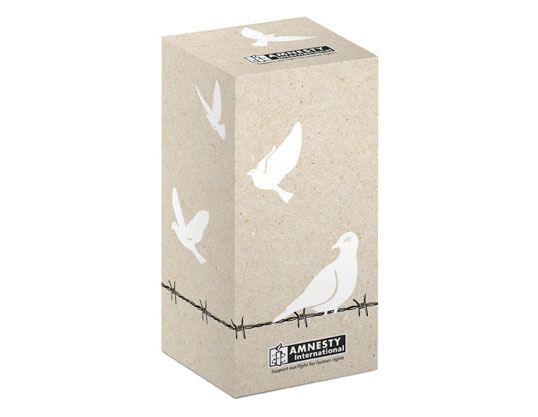 Designed by Studio Kluif | Country: The Netherlands
"Until now all of Amnesty's products were available only directly from the company itself but now, for the first time, Amnesty will ally itself with the biggest retailers of The Netherlands to sell a line of jar candles: 'Candle with care' designed by Kluif. The graphic illustrations' main themes are love, luck, strength and passion. A positive gift for winter days."
October 3, 2009 | 43 Comments
The international jury of Pentawards, the first world competition devoted exclusively to Packaging Design, chaired by Grard Caron, announced its winners for 2009.
September 8, 2009 | 2 Comments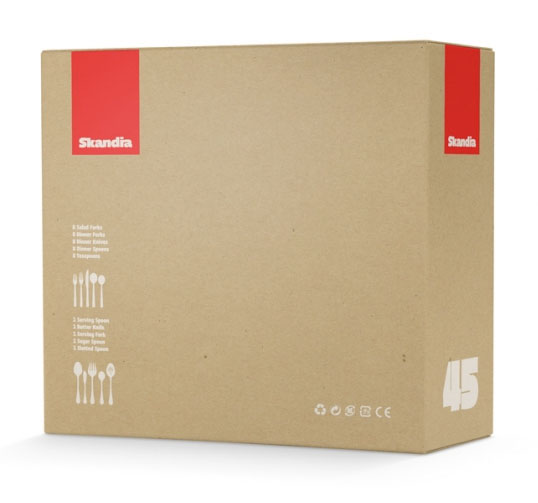 Designed by BBDK | Country: United States
Lovers of minimalism will enjoy this packaging solution for a Scandanavian flatware company.
September 1, 2009 | 8 Comments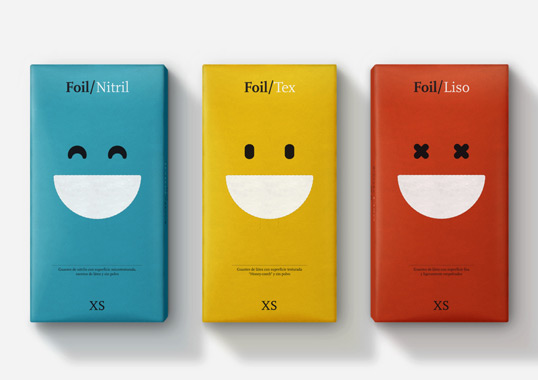 Designed by Gabriel Morales | Country: Spain
From what I can translate it seems that these are some type of glove. Being that they're latex free it seems like they may be a rubber glove of sorts. Whatever type they are, the packaging is palyful and beautifully simple.
August 24, 2009 | 14 Comments
Designed by enormouschampion | Country: United States | Buy it
"The Kingdom Animalia, a line of wooden animals and their packaging, were all made in the USA. The boxes are made of recycled cardboard, and offset printed. One element of the design system is that there are a few facts about the real life animal on the box. There are 15 different animals in this collection. They are made of sustainably harvested wood and are solid maple. The finishes on the animals (including the paint, stain, and beeswax sealer) are all non-toxic and very low/no VOC. All of the finishes are also made in the USA. They were laser cut and hand finished. They are meant to be decoration for a nursery, bookshelf, and the like. They are not, however, toys for children."
August 15, 2009 | 1 Comment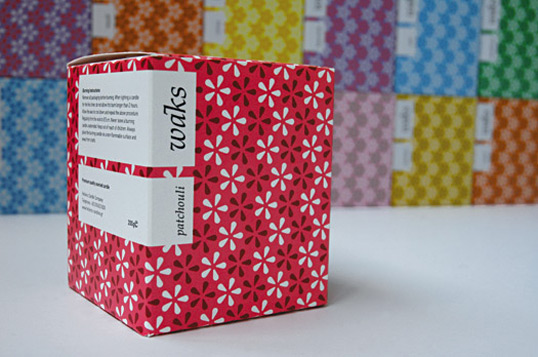 Designed by The Design Shop | Country: Greece
"Hellenic Candle Company's Waks is a range of scented candles of which we designed the packaging. The main characteristic is the variety of colours as well as the pattern which resembles flowers but in reality is a typographic element."
August 14, 2009 | 6 Comments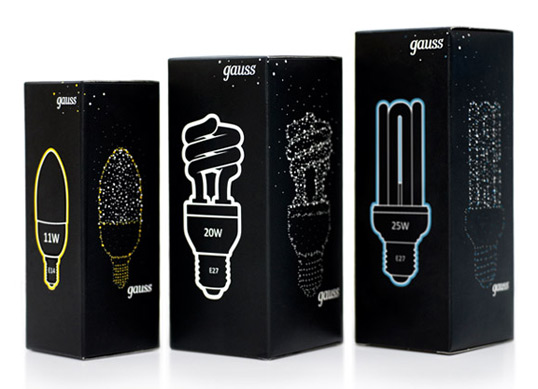 Designed by Fastway | Country: Russia
"The objective was to create package for power saving lamps which considerably would differ from all other packages of the lamps presented in retail networks. Besides, it was necessary to show that Gauss lamps are the premium-segment, having justified, thus, their higher than at the majority of competitors price.
The main idea of the package – minimum superfluous, but maximum sense and convenience. On the face side – only a lamp category, its appearance and key parameters of choice. To attract more attention some objects (dots, lamp) were UV-lacquered."