December 21, 2008 | 3 Comments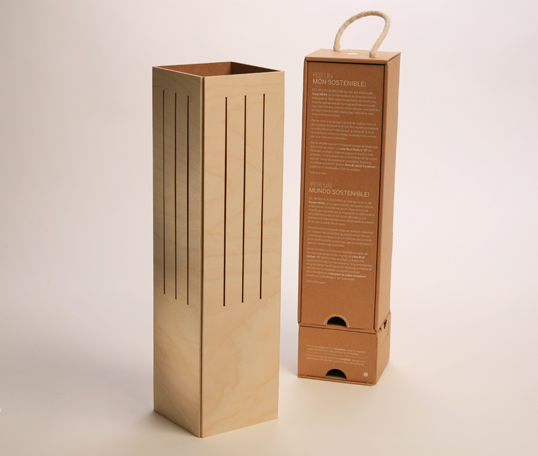 Designed by Ciclus | Country: Spain
"The so Spanish preference for wine goes closer to ecology. On this way moves the 'Cavallum', a curious creation by Ciclus, a sustainable design Studio founded in 2001 by Brazilian-born Tati Guimarães. Settled in Barcelona since 1998, Guimarães starts to see amazing results of her original work, always addressed to sustainability y its three axes: reduce, reuse, recycle. Continue…
December 16, 2008 | 1 Comment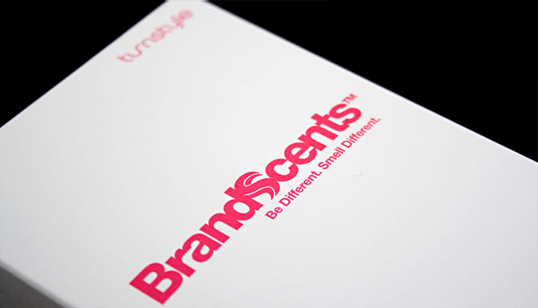 Designed by Turnstyle | Country: United States | Fonts used: Helvetica
"Does your brand stink? At Turnstyle we asked ourselves some tough questions: Is innovation in the air? What does integrity smell like? What about dedication or humanity?What about Hard Work? How does that smell? Should a Fortune 100 company smell like a fortune? And what if a Fortune 1,000,000 Company smells like a million bucks?"
December 10, 2008 | No Comments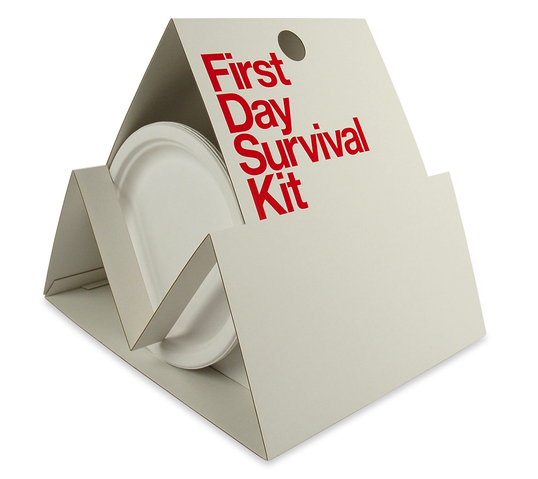 Country: Sweden | Font used: Helvetica
"Veidekke Bostad is one of the larger real estate companies in Scandinavia. The idea of the First Day Survival Kit was to take of some weight from the new apartment owner's shoulders."
Via Graphic Laundry.
December 9, 2008 | 1 Comment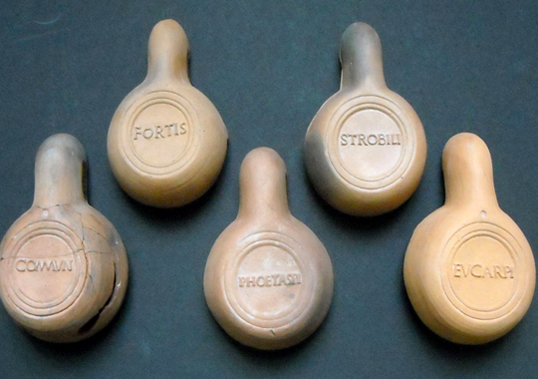 Lovely Package® reader Abdul who is an editor over at UK based designduct.com, alerted us to this great article on Ancient Roman oil lamp branding. Below is a short excerpt from the article which can be read in it's entirety over at Discovery.
"Firmalampen, or "factory lamps," were one of the first mass-produced goods in Roman times and they carried brand names clearly stamped on their clay bottoms.
The ancient dumping in Modena contained lamps by the most famous brands of the time: Strobili, Communis, Phoetaspi, Eucarpi and Fortis.
All these manufacturers had their products sold on the markets of three continents. Fortis was the trendiest of all pottery brands and its products were used up to the end of the second century A.D."
November 21, 2008 | No Comments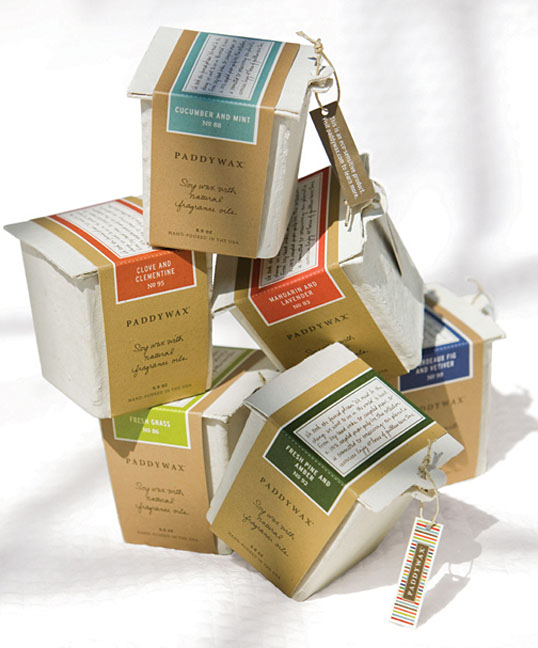 Designed by Principle | Country: United States
"This artisan candle retailer wanted to reengineer their product packaging for a greener solution. We designed the collection around a 100% post-industrial, chlorine free, paper pulp box and utilized soy-based inks, hemp twine and FSC-certified paper wraps."
November 9, 2008 | 1 Comment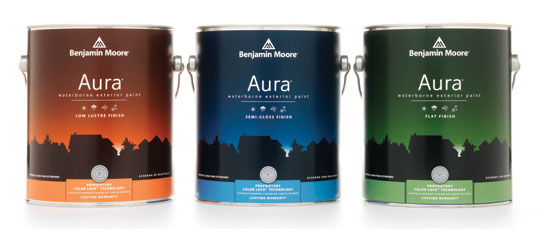 Designed by Richard Palmer & Joe Rosa | Country: United States
"With the huge success of Benjamin Moore's interior Aura paint line, brand recognized the opportunity to extend the line to offer an exterior version.
This design keeps relevant equities from the interior line but clearly communicates exterior using the silhouette of a suburban neighborhood."
October 30, 2008 | 1 Comment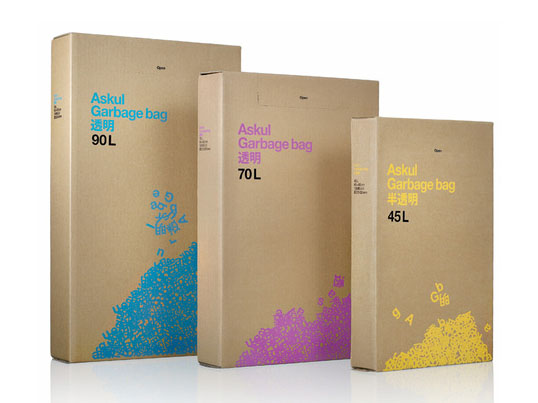 Designed by Stockholm Design Lab | Country: Sweden
More great work for Japan's Askul from Stockholm Design Lab. I love how the product name is shown falling down into the pile of typographic garbage.
October 28, 2008 | 2 Comments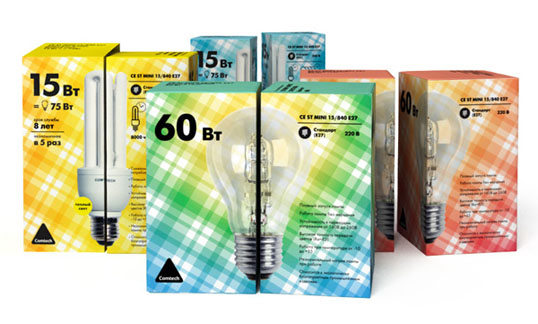 Designed by ONY | Country: Russia
"Main corporate element is checkers design. Repeating pattern draws one's attention and is quite notable among solid colors on other producer's packages. It is easy to-replicate on any bearers and formats. Checkers bring emotional note in package design. Usually lamp packages are either aggressive bright or high-tech cold. Textile checkers pattern is more friendly and humane, it has some home comfort sense.
In addition, a lamp image is placed in the corner for some symmetrical lamps. So you can make a whole image placing two neighbor sides of lamp packages. This brings some game aspect into package design making it more interesting and attractive."
October 22, 2008 | No Comments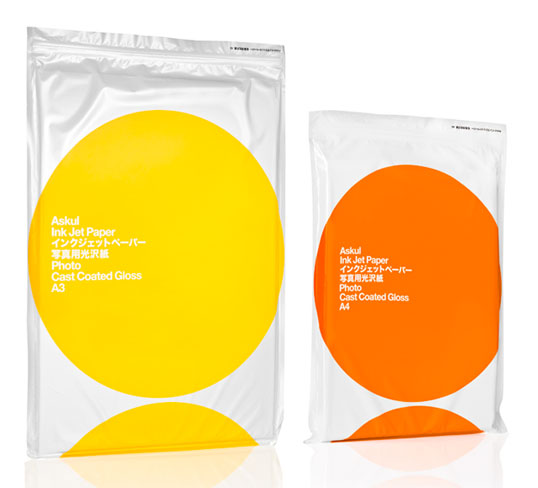 Designed by Stockholm Design Lab | Country: Sweden
I don't think that I could ever become sick of Askul's packaging or design, it's absolutely wonderful. Expect to see more of it here in the coming weeks and months.
"The main objective of the new identity is to increase Askul's competitive power and brand heat in a mature market. The ambition is to mark the introduction of a new era and communicate the evolution of the Askul company."
October 14, 2008 | 2 Comments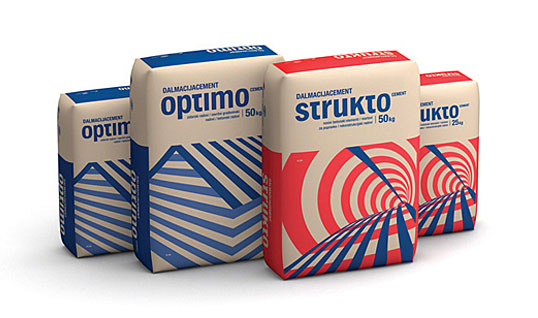 Most cement companies probably don't care what their packaging looks like since their product is purely needs based. Apparently Croatian based TRIDVAJEDAN thinks otherwise, as their beautiful designs for Cemex-Dalmaciacement demonstrate, and prove that anything can and should be well designed.
Thanks to Izvorka for sending this our way.