February 22, 2009 | 2 Comments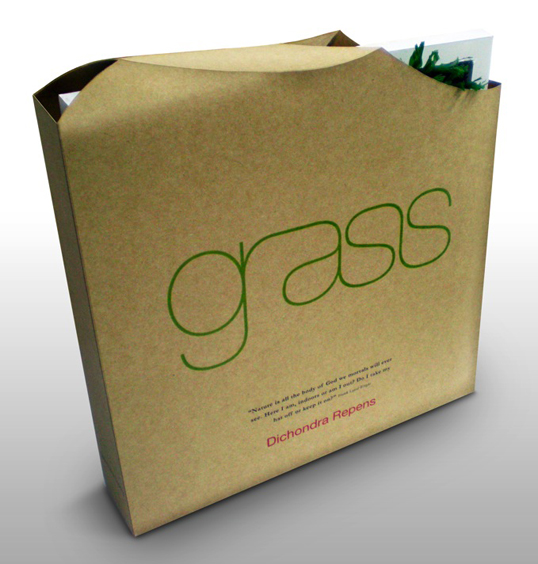 Designed by Nine99Design | Country: Israel | Fonts used: Helvetica
"Grass squares are designed to give a natural touch to the office or home by placing them freely or according to Feng Shui. Unlike ordinary flowers, 'grass' is completely natural, a piece of earth, that grows indoors with minimal care. Inspired by Frank Lloyd Wright's Fallingwater and the attempt to combine architecture and nature, the entire project is made from recycled materials and tries to merge the home with the outdoors. The packages have an air opening to gain longer shelf live for the product. The minimal design and logo is intended to give a flowing, "breathing" feel to it, as well as elegance and life-style.
February 11, 2009 | No Comments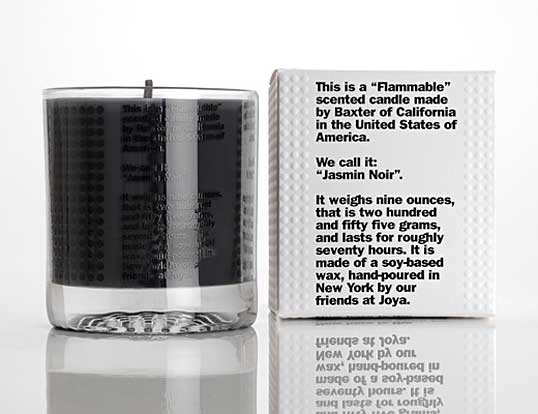 Designed by Marc Atlan | Country: United States | Font used: ITC Franklin Gothic
February 10, 2009 | 1 Comment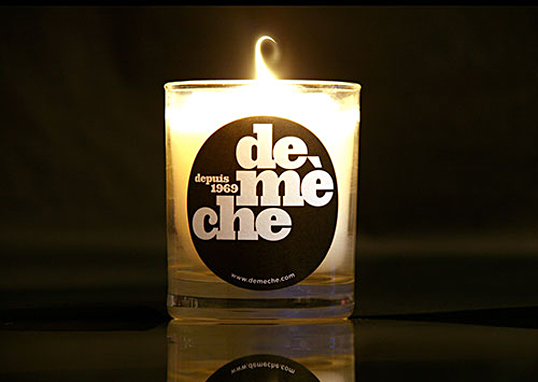 "7 unique fragrances referring: gluttony, lust, pride, greed, sloth, anger and envy constitute this collection. Demèche candles are of superior quality, made from natural wax presented in generous verrines of 200g promising more than 40 hours of combustion and dissemination of pleasant fragrance."
February 9, 2009 | No Comments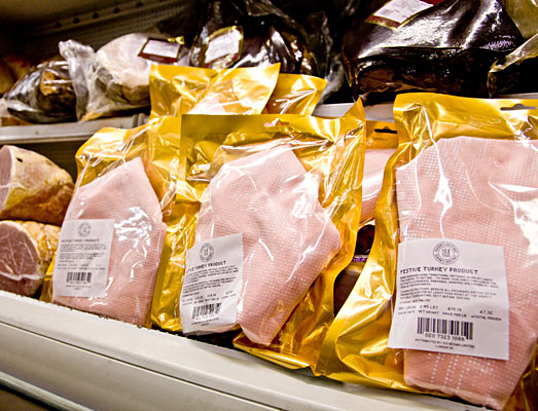 Designed by ico design | Country: United Kingdom
"At Christmas we always look to enlarge on the idea of a simple card. Christmas is a time for fun and we take the opportunity to explore the more eccentric side to our creativity. 2008 was no exception and we embarked on devising our own festive product – the now famous ico turkey apron.
For the chef who wants to make a standout sartorial statement, bright pink is hard to beat. Lovingly produced and hand packed by a dedicated team of seamstresses, ironers, folders and packers in the ico factory. This limited edition item of practical Christmas apparel puts novelty socks and sweaters to shame. The perfect compliment for a festive feast.
But the secret is in the packaging. The pink aprons were ingeniously folded origami-style to imitate a plump turkey breast and then vacuum sealed in plastic meat packets. At a glance the resulting item wouldn't have looked out of place in a cold counter at your local supermarket. In fact, to prove their authentic appearance, we took a fresh batch down to Smithfield meat market one cold December morning to see our turkeys in context, annoying several busy butchers in the process."
January 30, 2009 | 3 Comments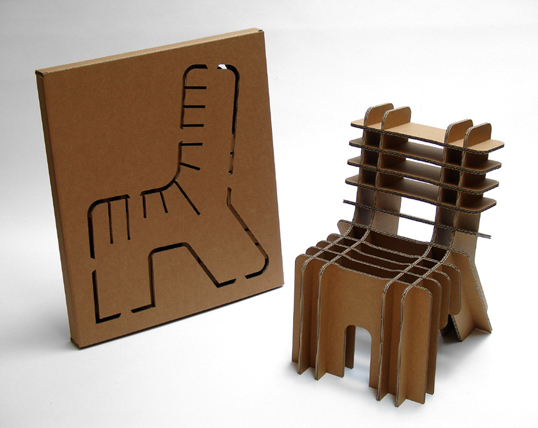 Designed by David Graas | Country: The Netherlands
"Puzzle your own chair together (with a little help from mama) using a large part of the packaging. The chair is made from corrugated cardboard and is 100% recyclable. Nominated for the Dutch Design Awards 2007, category packaging."
January 22, 2009 | 4 Comments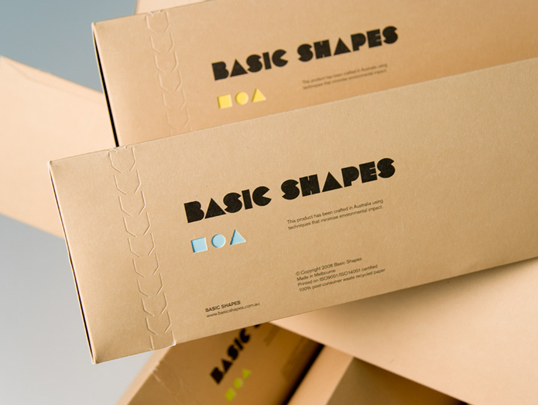 Designed by COÖP | Country: Australia
"A family of animal characters were created by combining the square, circle and triangle. The characters were silk-screened to a 1680 X 500mm modernist growth chart for kids.
Honest, pure and devoid of superfluous details, the product imaginatively introduces kids to basic geometric learning and spark the imagination through the inclusion of memorable animal facts."
January 21, 2009 | No Comments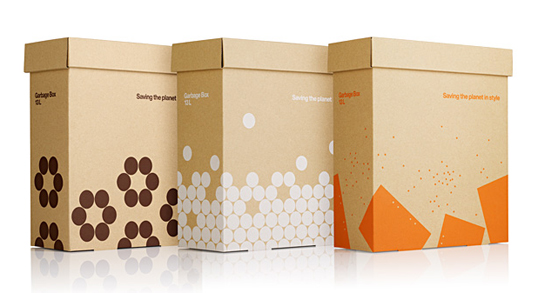 Designed by Stockholm Design Lab | Country: Sweden | Font used: Helvetica
An interesting approach on waste management from Askul.
January 13, 2009 | No Comments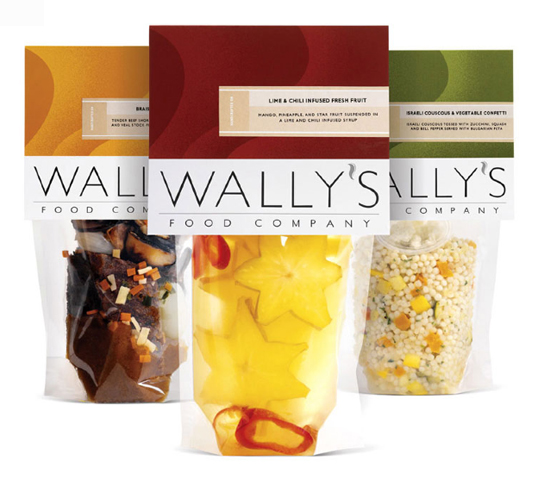 Designed by PhillipeBecker | Country: United States | Fonts used: unknown, see Relay, Nobel, Cassandra, Anisette
"Fresh, organic, seasonal food prepared by chefs and delivered right to your door. Yum.
January 11, 2009 | 20 Comments
Designed by David Graas | Country: The Netherlands
"This lamp comes as a box with all parts inside (bulb, plug, cable etc. + manual). You cut top and bottom yourself and then install. The cut out of the lamp shape functions as a graphical image of the lamp that could be inside the box, but is not."
December 30, 2008 | 4 Comments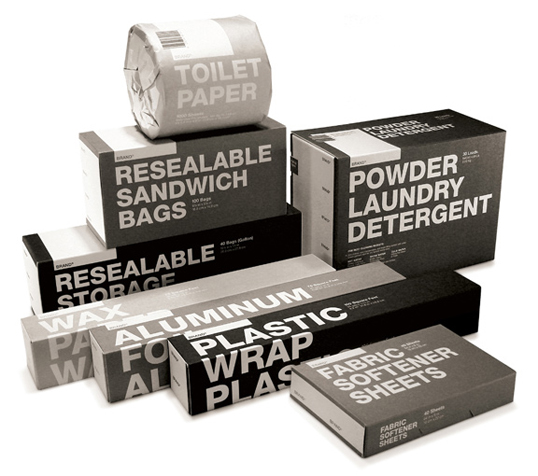 Designed by Jesse Kirsch | Country: United States | Font used: Neue Helvetica Heavy
Jesse Kirsch makes low-budget look damn good with these award winning designs he produced while studying at School of Visual Arts.